July 8, 2015
7/8/15
Impress your friends with five fast facts about Elisabetta Gut (b.1934), whose work is currently on view in NMWA's galleries.
1. Who Knew?
Gut began her artistic career as a painter, but in the 1960s, she started to search for a new form of expression. Inspired by avant-garde artists' use of experimental materials, she created her first book-object in 1964.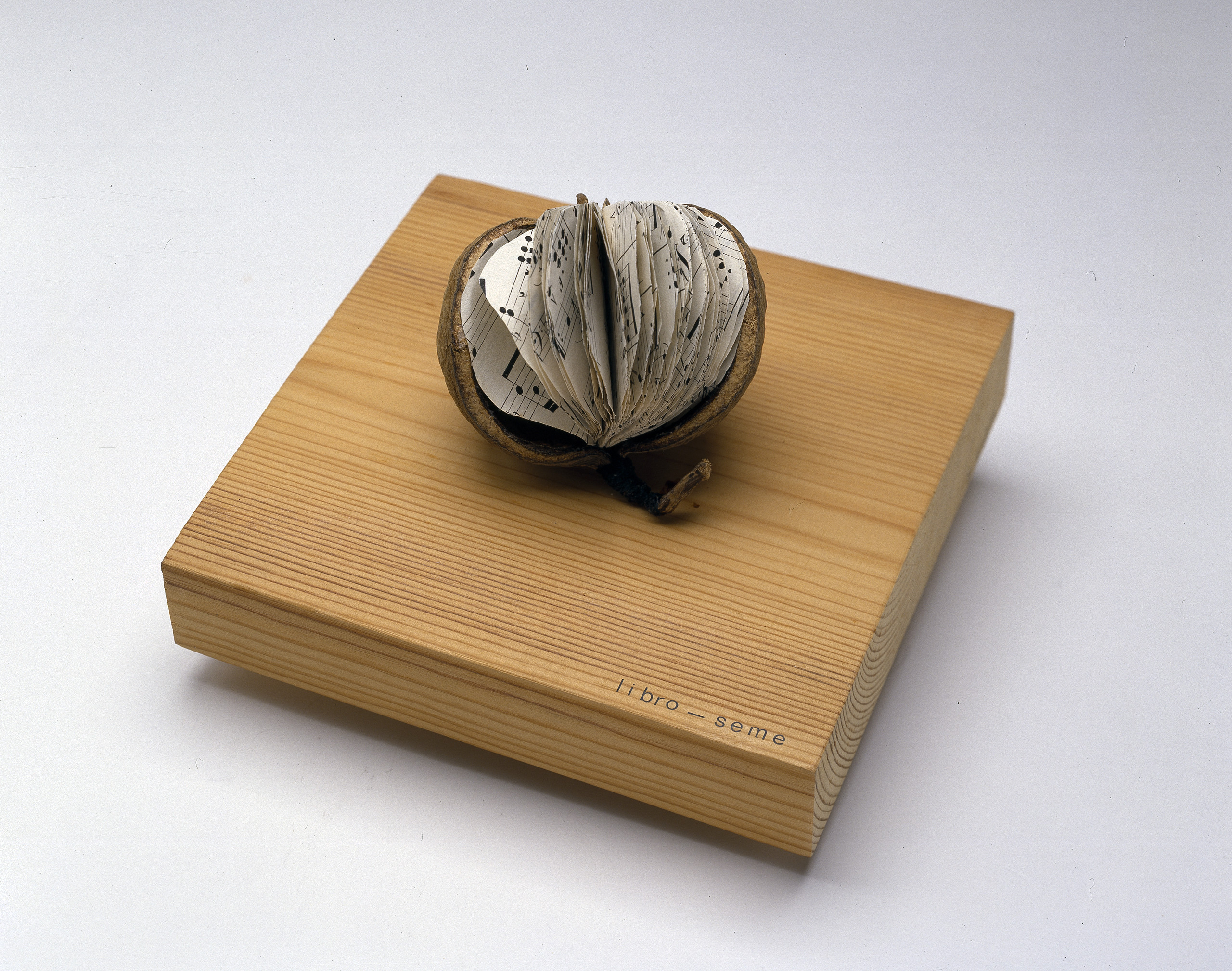 2. Lost & Found
Whether trapping a French-Italian dictionary in a cage or "growing" music from a seed, Gut often incorporates found objects in her work. Each object's unique history is incorporated into a new context.
3. What's in a Name?
Though Gut's artist books encourage close looking rather than traditional reading, words still play a role. Her titles provide insight into the inspiration, materials, or thoughts behind a work.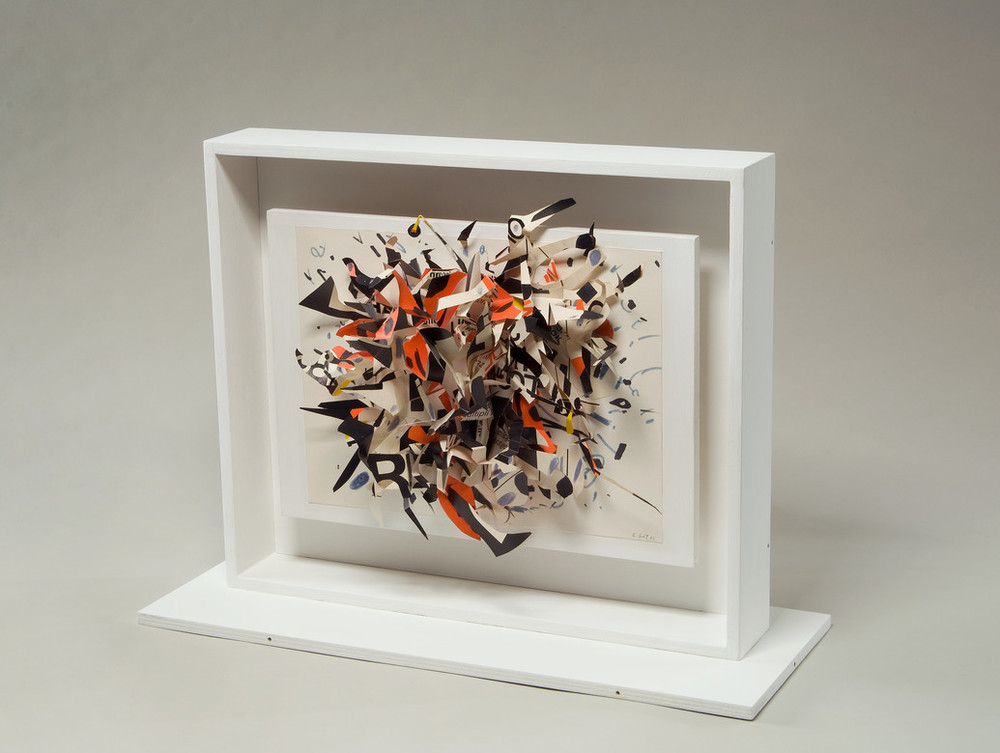 4. Art Begets Art
Gut's work frequently draws inspiration from her favorite works of art, music, or poetry. The Firebird, for example, visually interprets music from Igor Stravinsky's famous ballet.
5. Book as Art
Artists' books blur the lines between visual art and literary art. Works by Elisabetta Gut are currently on view in both the exhibition Super Natural and the Betty Boyd Dettre Library and Research Center. See if you can find both works during your next visit!