The Bath
Close up of The Bath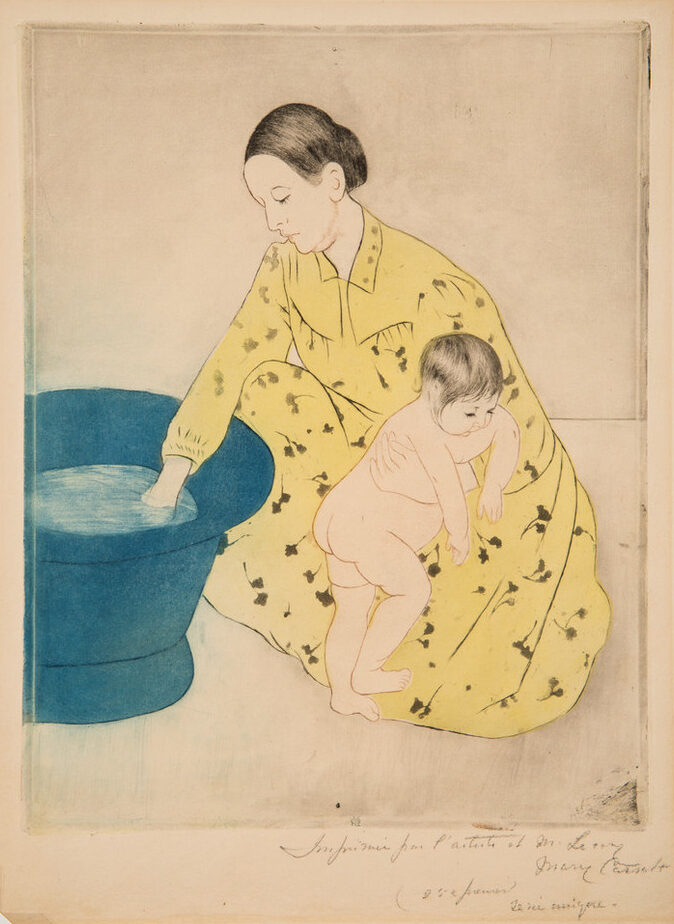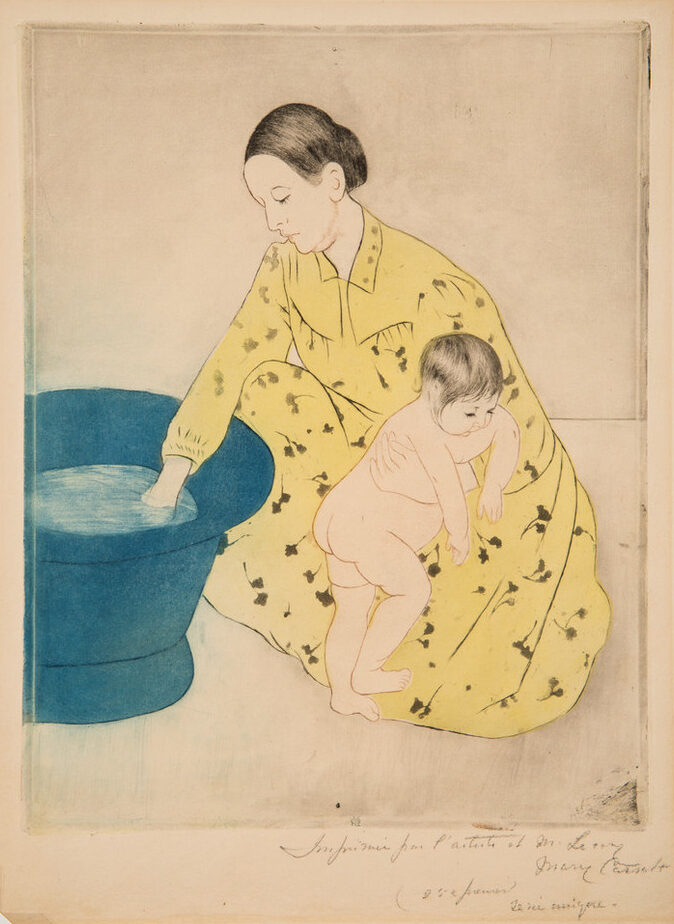 In 1890, the Ecole des Beaux-Arts in Paris held a large-scale exhibition of Japanese prints that strengthened Mary Cassatt's interest in printmaking. The exhibition inspired her to create a series of 10 color aquatints. The Bath is the first print in the series and derives from an extensive group of related works of mothers and children.
Japanese art influenced not only Cassatt's choice of subject matter but also her technique and composition. Japanese woodblock prints commonly depicted women bathing children.
Cassatt's woman and child are neither clearly European nor Asian. She rendered the figures and tub as two-dimensional shapes. Indeed, she almost completely eliminated the traditional shading and tonal variations that create the illusion of depth in Western art.
Cassatt, a prolific artist who created more than 220 prints during her career, produced The Bath in 17 editions; the National Museum of Women in the Arts owns a final impression.