Church and Castle, Mont Saint Michel
Close up of Church and Castle, Mont Saint Michel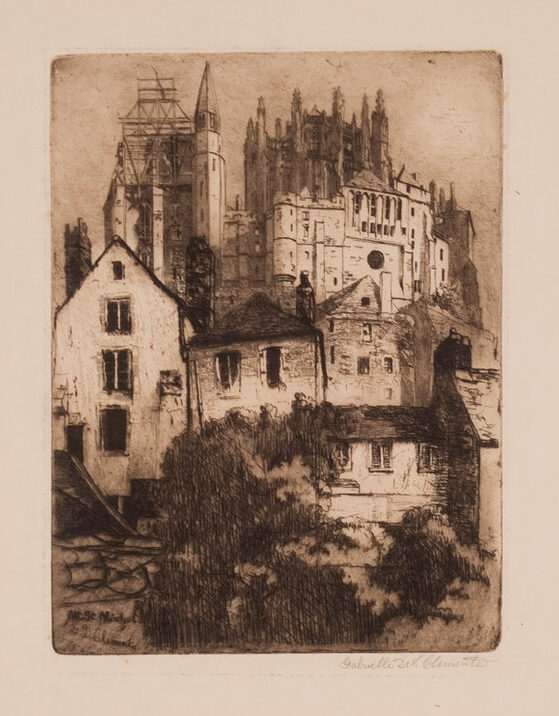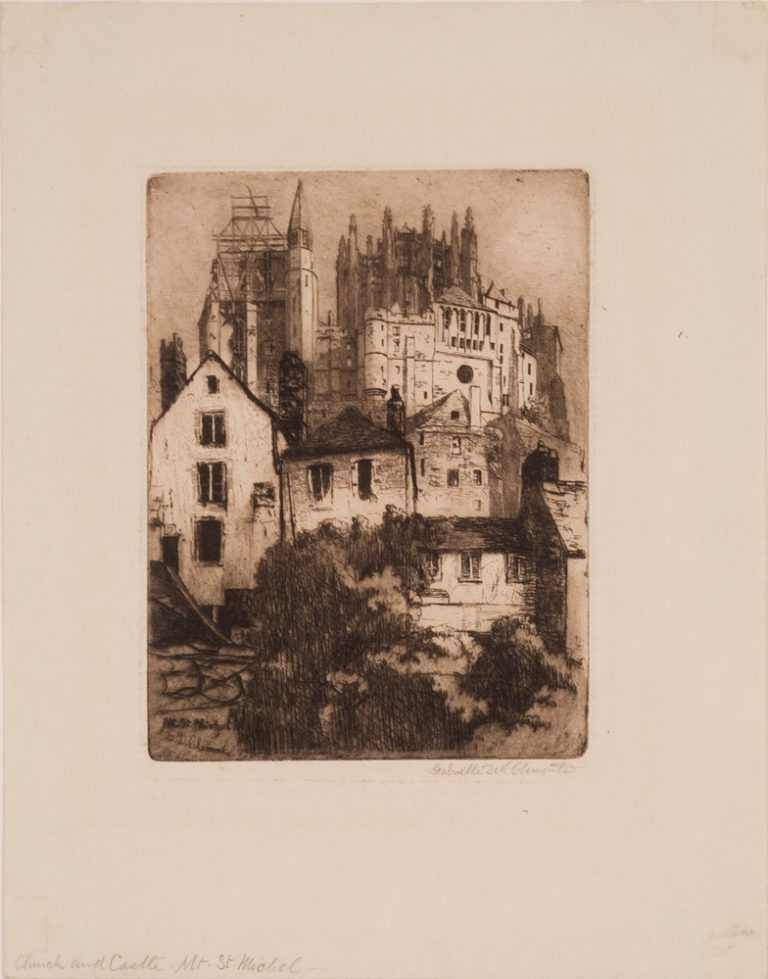 Gabrielle de Veaux Clements was part of a group of late-19th-century women artists who traveled to Europe for training and picturesque scenery. She attended the Académie Julian in Paris as well as the Philadelphia School of Design for Women, studying drawing and lithography. Her street scenes, cityscapes, and landscapes often depicted places she had been.
Mont Saint Michel, a rocky tidal island in Normandy, has been a strategic stronghold since ancient times. In the 8th century, the island became the seat of the Saint-Michel monastery, which Clements depicted with exquisite accuracy. A famous site for medieval pilgrims, the monastery drew pilgrims of a different sort beginning in the late 19th century—flocks of tourists armed with guidebooks.
It is likely that de Veaux Clements created this etching for sale to armchair travelers and those who wanted a souvenir of their visit to this popular tourist destination.