Costume Design for "Les Equivoques d'Amour"
Close up of Costume Design for "Les Equivoques d'Amour"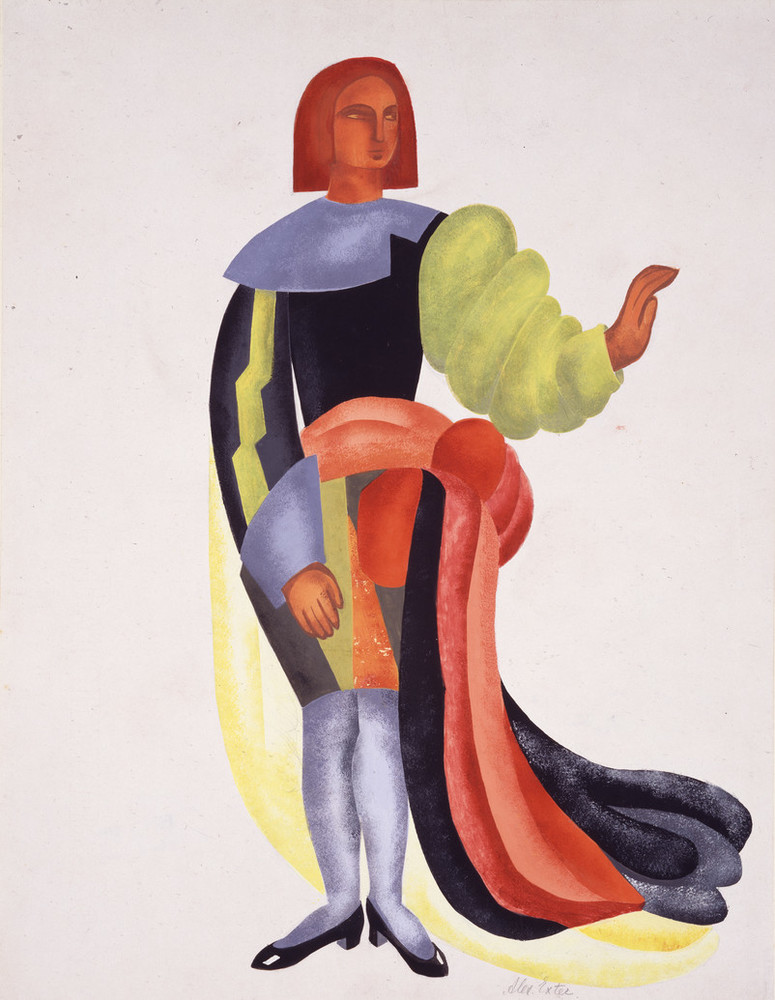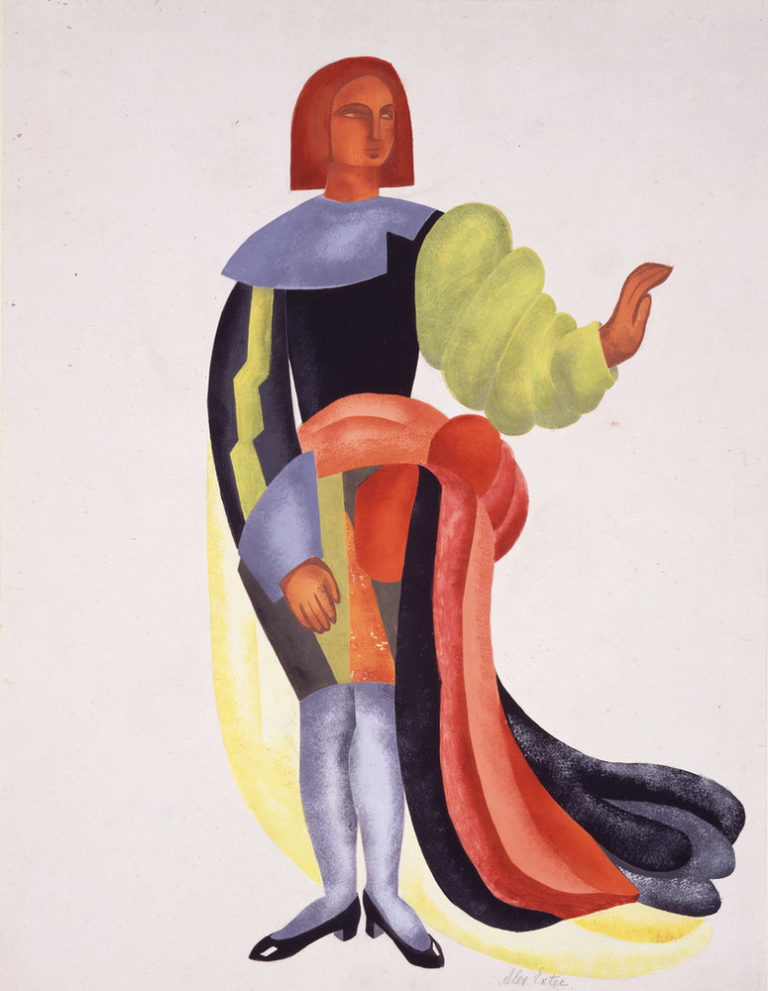 Russian artist Alexandra Exter created this costume design for "Les Equivoques d'Amour" ("The Ambiguities of Love"), written by her friend, the French playwright Francis de Miomandre.
With its asymmetrical arrangement of bright colors and unexpected forms, the costume looks more like one of Exter's abstract paintings than a traditional theatrical costume. Her approach to such projects was influenced by Leon Bakst, a prominent Russian designer who believed that stage sets and costumes should play their own dynamic roles in the overall production.
Here, Exter contrasts one part of the costume with another. The collar is long and tapering on one side, short and notched on the other. The voluminous chartreuse left sleeve seems unrelated to its mate, which features a blue pointed cuff and a dramatic lightning-bolt motif. Even the elaborate fabric belt, gathered and knotted on one hip, transforms into a multicolored train that would undoubtedly create an eye-catching effect on stage.
Motion figures strongly in all of Exter's designs. In this drawing, the actor turns toward stage left, his hand raised in a rhetorical gesture.