Cuatro Pescaditos, Juchitán, Oaxaca, Mexico
Close up of Cuatro Pescaditos, Juchitán, Oaxaca, Mexico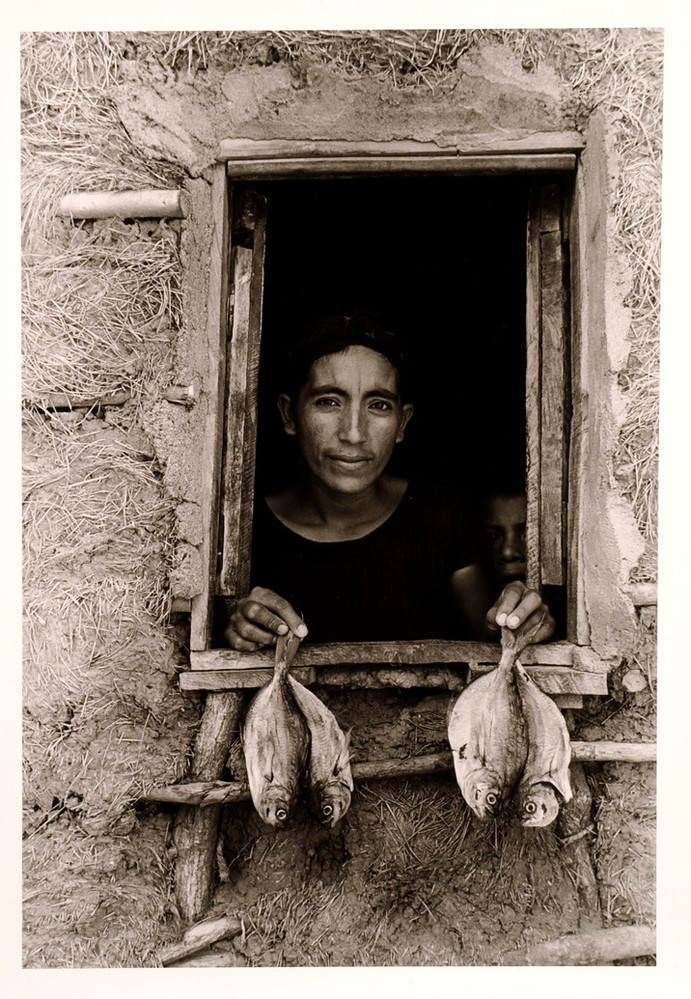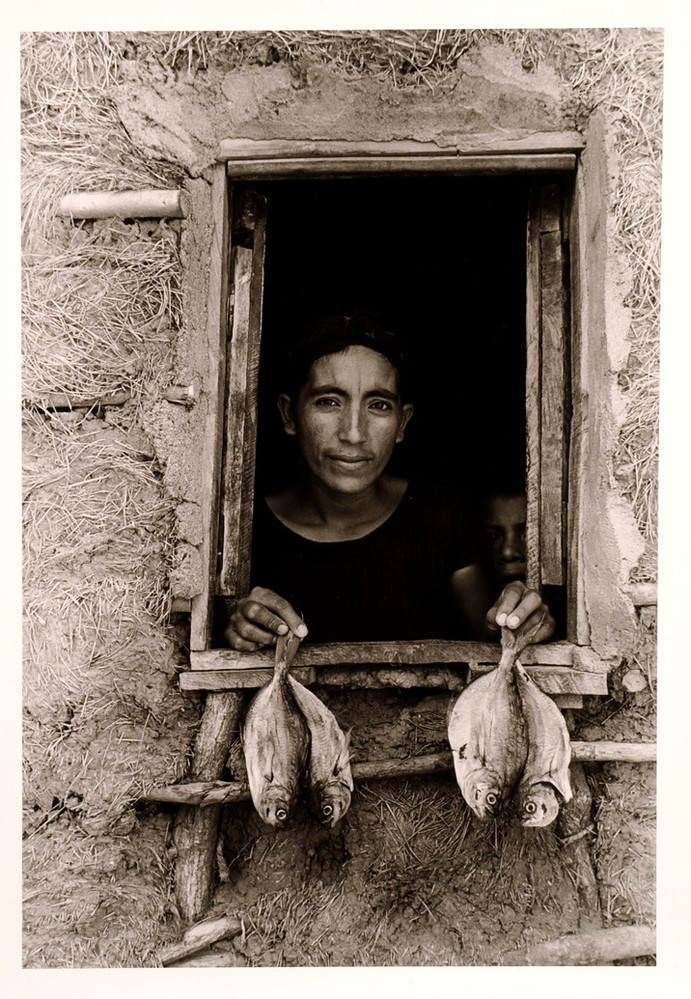 Cuatro Pescaditos features a woman offering fish for sale from her home. It is one of a series of photographs Graciela Iturbide created documenting the ancient, matriarchal community of Juchitán, Oaxaca, Mexico.
For almost a decade beginning in 1979, Iturbide photographed the socially and politically independent women of Juchitán. These women have long been viewed as symbols of national strength.
Unlike some documentary photographers, Iturbide refuses to hide behind her lens when photographing her subjects. Rather than remain an outsider, she acquaints herself with the communities upon her arrival. In turn, the residents invite her more openly into their lives and homes.
She also seeks to represent these cultures without trying to idealize or romanticize their connection to the past. Her images often depict startling juxtapositions of traditional Mexican folk-life with elements of contemporary culture. Her skillful handling of nuanced values of gray lends fleeting moments a timeless quality, as is evident Cuatro Pescaditos.