Graciela Iturbide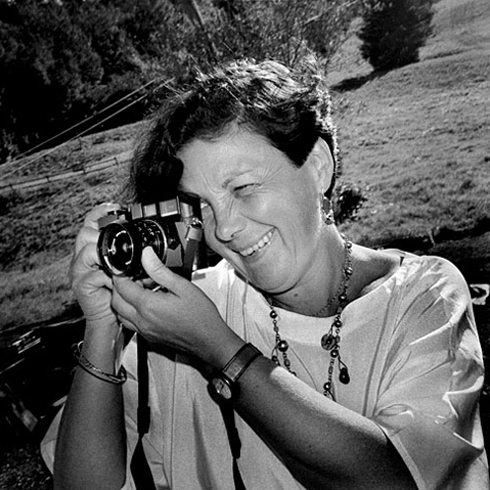 Born to wealthy, conservative, Catholic parents in Mexico City in 1942, Iturbide was the eldest of 13 children. Following her education at a Catholic school, she married Mexican photographer Pedro Meyer in 1962 and had three children.
Iturbide turned her attention to art in the late 1960s. Initially, she studied filmmaking at the Centro de Estudios Cinematográficos at the Universidad Nacional Autónama de México. She discovered photography while working as a studio assistant to master photographer Manuel Álvarez Bravo in 1970 to 1971.
Bravo's poetic style influenced Iturbide, but she ultimately chose to focus on what she described as "photo essays" as opposed to individual photographs. Photographer Henri Cartier-Bresson, whom she met on a trip to Europe, was Iturbide's other major influence. His concept of the "decisive moment," the creative moment when the photographer decides to capture a photograph, informed her work.
During the 1970s, Iturbide worked for the Instituto Naciola Indenista, documenting indigenous cultures. She received international acclaim for her work in the town of Juchitán, Oaxaca, where she photographed the community's marketplace and scenes of domestic life, both of which were dominated by women.
In addition to working in her native Mexico, Iturbide has also photographed subjects in Cuba, Germany, India, Madagascar, Hungary, France, and the United States.