Grace Arnold Albee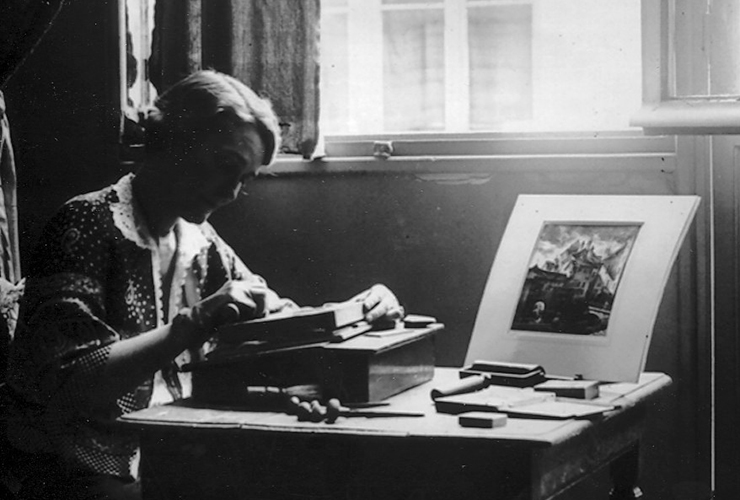 Born on a Rhode Island farm, the artist studied at the Rhode Island School of Design from 1910 to 1912. The next year, she married the mural painter Percy F. Albee, with whom she had five sons. The family moved to Paris in 1928.
During her five years in France, Albee developed a lifelong interest in depicting the urban and rural landscapes around her. Wood engraving had long been regarded as simply a technique for reproducing oil paintings, but it enjoyed a revival as a fine art during the early 20th century. Albee's works were exhibited at several Paris Salons and received positive reviews; she had her first one-woman exhibition in France in 1932.
In 1933, the family moved back to the U.S. They lived in New York City and in rural Bucks County, Pennsylvania, which provided the material for many of Albee's subsequent prints. By the 1940s, her reputation was well established; she was elected to full membership in the National Academy of Design. Albee won numerous awards and honors, and she worked actively well into her 90s.