Sep 19, 2019 to Jan 20, 2020
Live Dangerously reveals the bold and dynamic ways in which female bodies inhabit and activate the natural world. Twelve groundbreaking photographers, including Louise Dahl-Wolfe, Kirsten Justesen, Xaviera Simmons, and Rania Matar, use humor, drama, ambiguity, and innovative storytelling to illuminate the landscape as means of self-empowerment and personal expression. This presentation is drawn from NMWA's collection of modern and contemporary photography and enhanced by key loans that feature women connected to nature through the lens of the female gaze.
A major section of the exhibition showcases the performative and fantastical works of Janaina Tschäpe. For the first time, NMWA will exhibit all 100 large-scale photographs in the series "100 Little Deaths" (1996–2002), in which the artist stages her own body within sites from her travels around the world.
While some of the featured artists evoke a quiet, reflective relationship with nature, others physically alter and unsettle their environments. Justine Kurland photographs teenage girls setting off smoke bombs, skinny dipping, and climbing trees as a way to rebel against patriarchal institutions and disrupt gendered expectations.
Artists in the exhibition often depict the female body wholly immersed in mountains, oceans, valleys, and deserts. Several of the photographers capture these figures near crashing waves or underwater, as though the ocean's depths are their natural habitat. Rather than seem daunted by the sublime forces of nature, the women portrayed in Live Dangerously appear carefree, intrepid, and fierce.
Featured artists: Louise Dahl-Wolfe, Anna Gaskell, Dana Hoey, Mwangi Hutter, Graciela Iturbide, Kirsten Justesen, Justine Kurland, Rania Matar, Ana Mendieta, Laurie Simmons, Xaviera Simmons, and Janaina Tschäpe.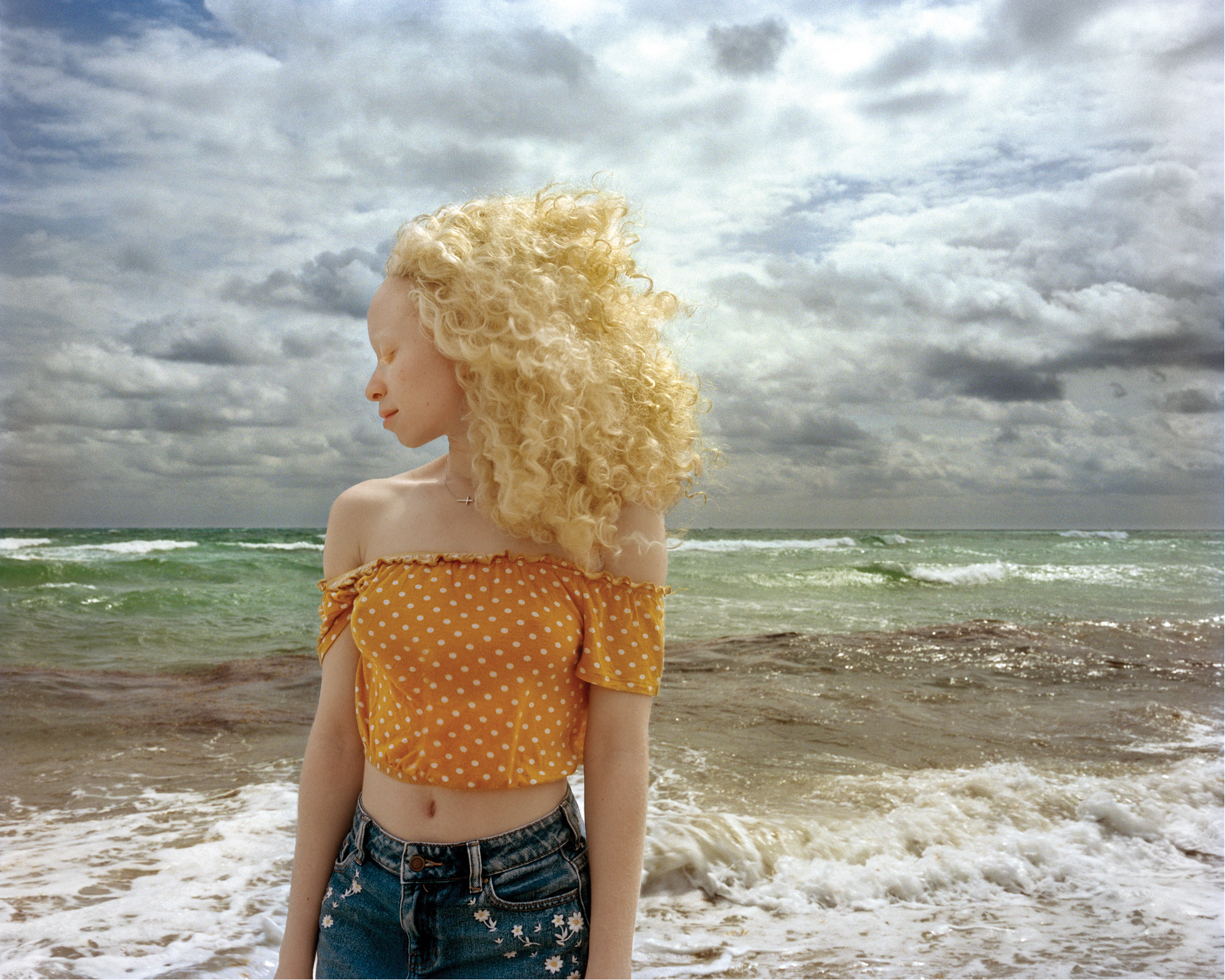 Exhibition Sponsors
Live Dangerously is organized by the National Museum of Women in the Arts. The exhibition is made possible by the Sue J. Henry and Carter G. Phillips Exhibition Fund, with additional support provided by the museum's members.
Exhibition Gallery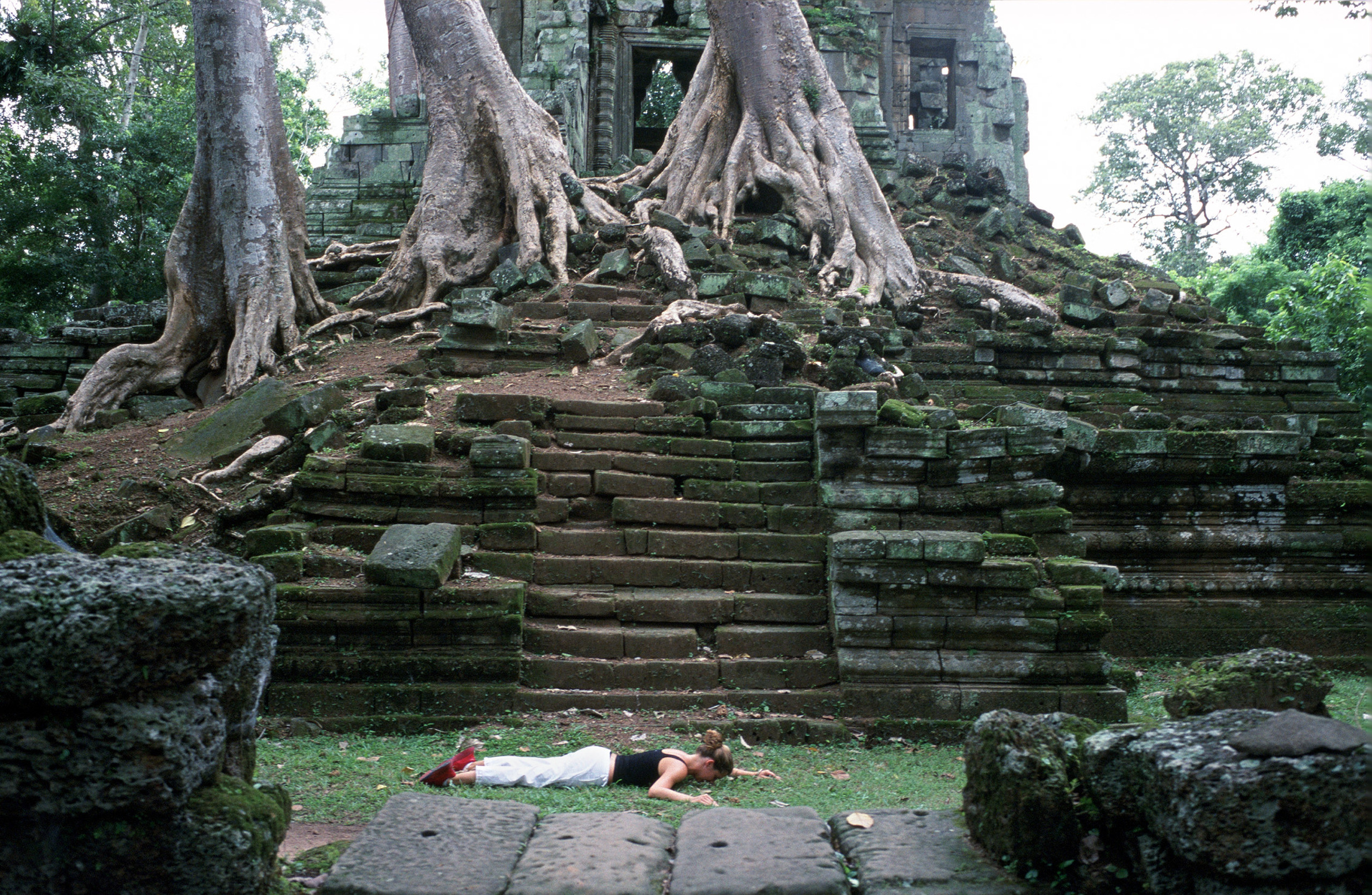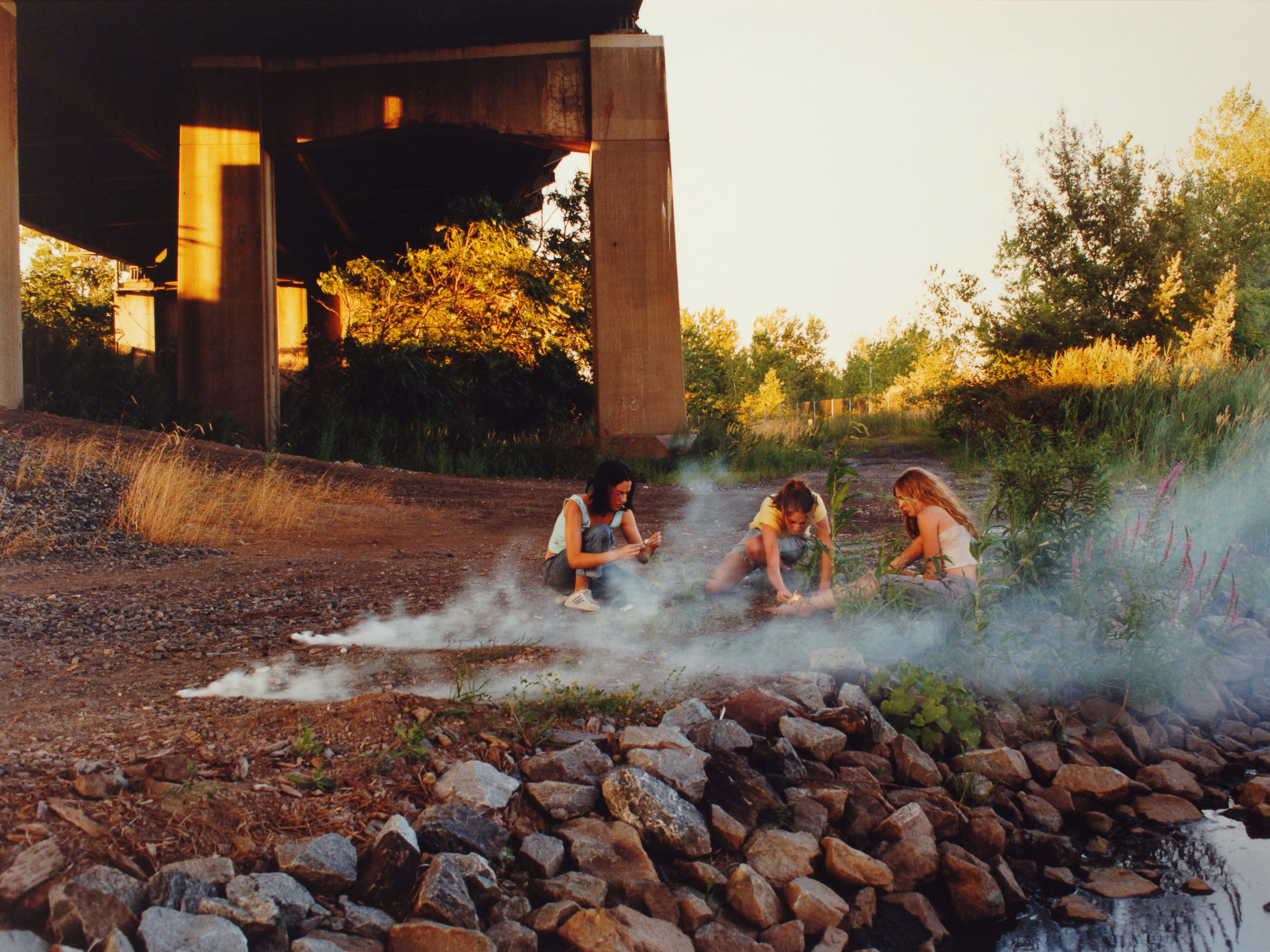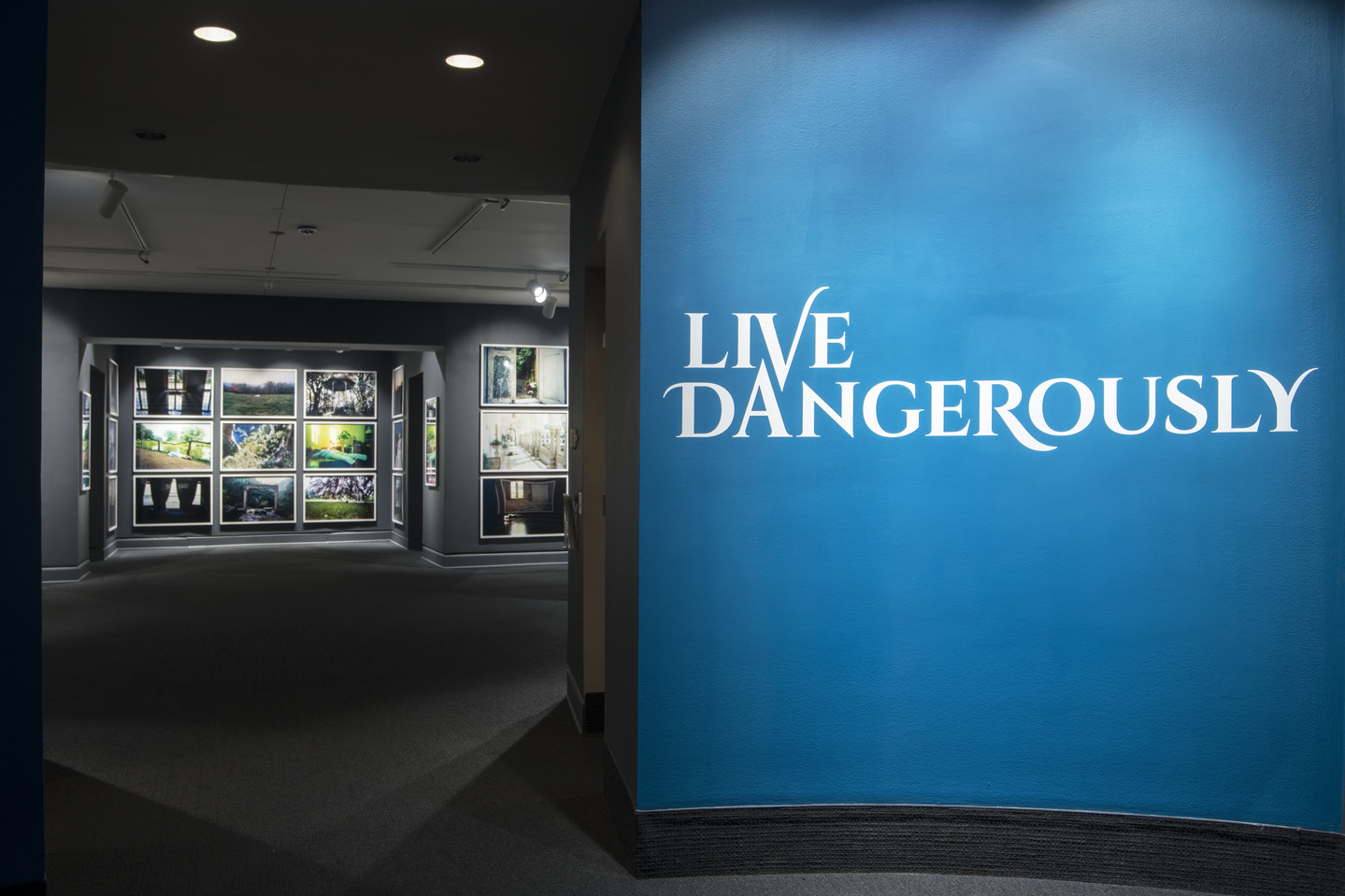 The Artist,
As a staff photographer for Harper's Bazaar, Louise Dahl-Wolfe introduced a witty naturalism to the staid conventions of fashion photography and helped pioneer the use of color film.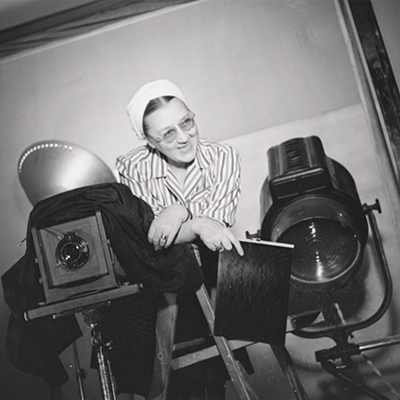 The Artist,
Pioneer of Body art, Kirsten Justesen is best-known for her feminist performances and sculptures that center on her nude body and address issues of gender, politics, physics, and time.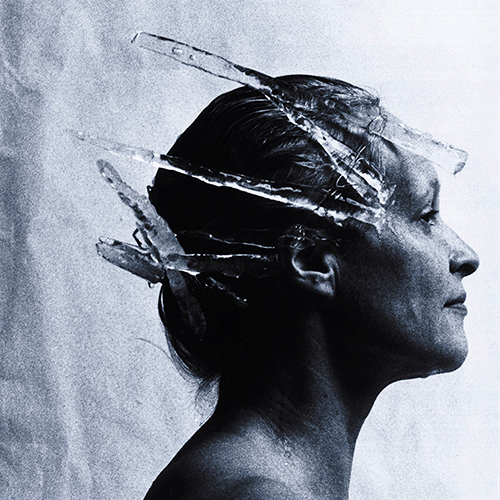 The Artist,
Working across photography, video, painting, drawing, and sculpture, Janaina Tschäpe strives to reinvent perceptions of nature and the body.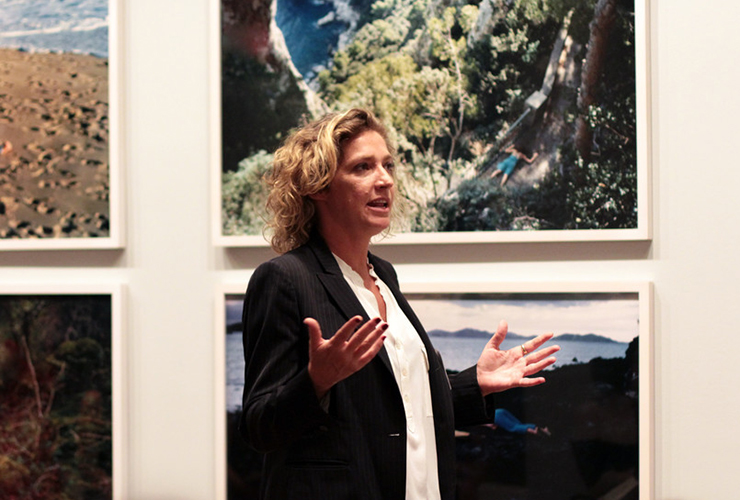 The Artist,
Justine Kurland is best known for photographs of adolescent girls, nude pregnant women and mothers, and commune inhabitants arrayed in spectacular, lush landscapes.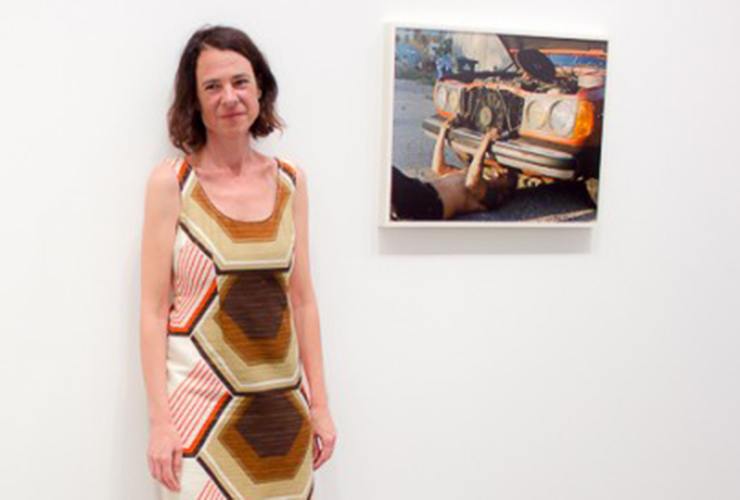 The Artist,
Throughout her career, performance and video artist Ingrid Mwangi has explored issues of "hyphenated" identity.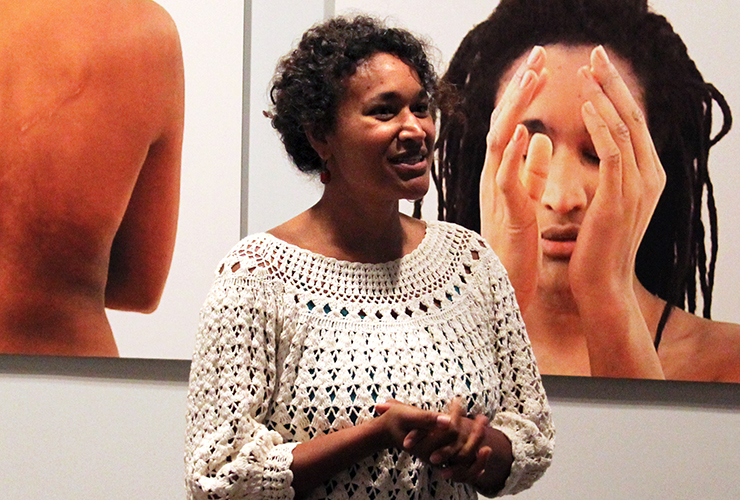 The Artist,
Graciela Iturbide's photographs reveal the daily lives, customs, and rituals of Mexico's underrepresented native cultures.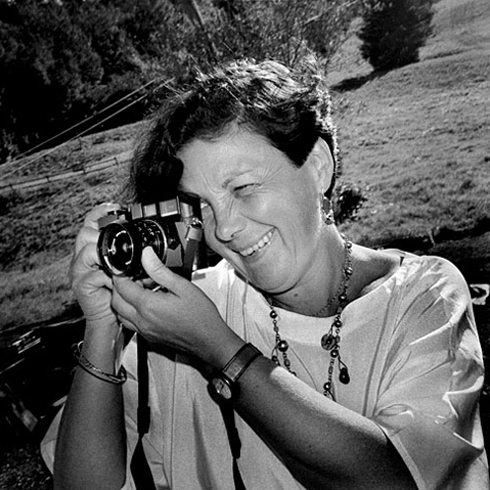 Related Blog Post
In her writings on racial and social justice, Xaviera Simmons has expressed a desire to understand what it takes to shift political systems. Her art works to shift our notions of race, history, and collective narratives.