Ingrid Mwangi (Mwangi Hutter)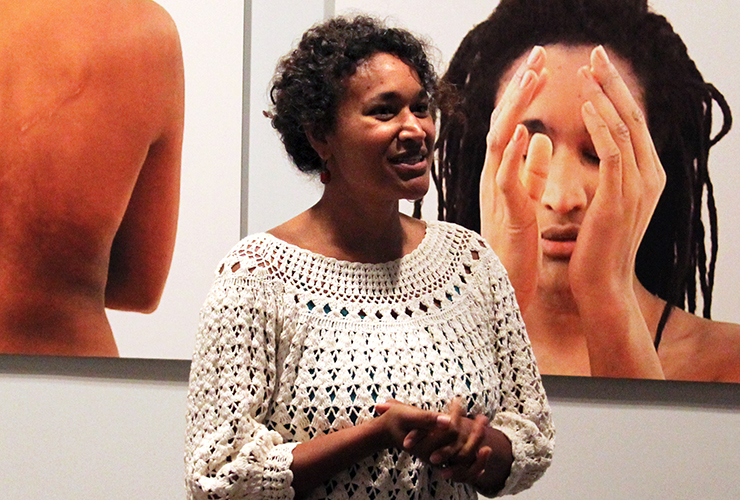 The daughter of a Kenyan father and a German mother, Mwangi has lived in Africa and Europe. She is fascinated by Western culture's desire to assign people a specific race or nationality.
As an artist-performer, Mwangi often alters her body or images of it to question, and ultimately dispel, clichés and stereotypes. She explains, "In order to do so I have created an artistic strategy that consists in adopting the role of the other. I am a wounded being, a caged beast, the exotic creature, the naked queen."
Mwangi seeks as well to "awaken consciences" through her art, often alluding to issues related to colonialism and the African Diaspora.
In 2005, after working together for several years, Mwangi and husband Robert Hutter conjoined to become one artistic identity known as Mwangi Hutter, a double-bodied single artist. Merging their names and biographies, they consider all new and old artwork as part of their collective.