March 1, 2023
3/1/23
Across time and place, artists have come together to experiment, collaborate, and co-create. From prehistoric cave paintings and Renaissance workshops to 19th-century quilting bees and second-wave feminist artist groups, women have always collectively contributed to visual culture. 
Impress your friends with five fast facts about some of the contemporary collectives represented in NMWA's collection.
1. Heresies Collective
Six founding members of the Heresies Collective (1976–1993), including May Stevens (1924–2019), appear in her painting SoHo Women Artists (1978). The group's enduring legacy is its quarterly journal, Heresies: A Feminist Publication on Art and Politics (1977–1993). Each issue highlighted one salient theme, including activism, lesbian art and artists, working women, and racism, addressed by contributors.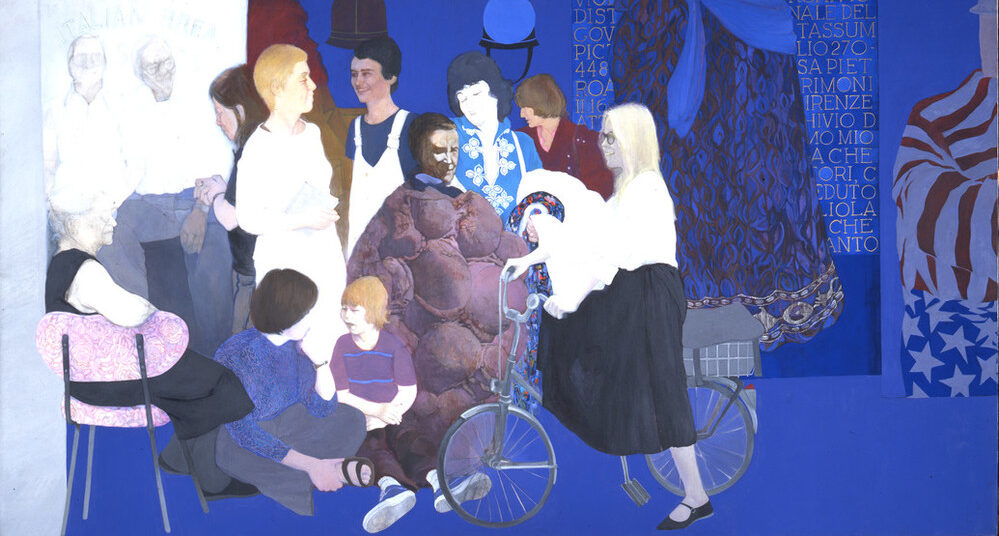 2. Gluklya and Tsaplya a.k.a Factory of Found Clothes
Russian feminist artists Natalia Pershina-Yakimanskaya (Gluklya) (b. 1969) and Olga Egorova (Tsaplya) (b. 1968), a.k.a Factory of Found Clothes (1995–2014), joined forces to create work featuring clothing as signifiers of identity, stereotypes, and power. In Triumph of Fragility (2002), uniformed military cadets march through the streets of St. Petersburg carrying delicate white dresses, challenging biased dichotomies of masculine strength and feminine weakness.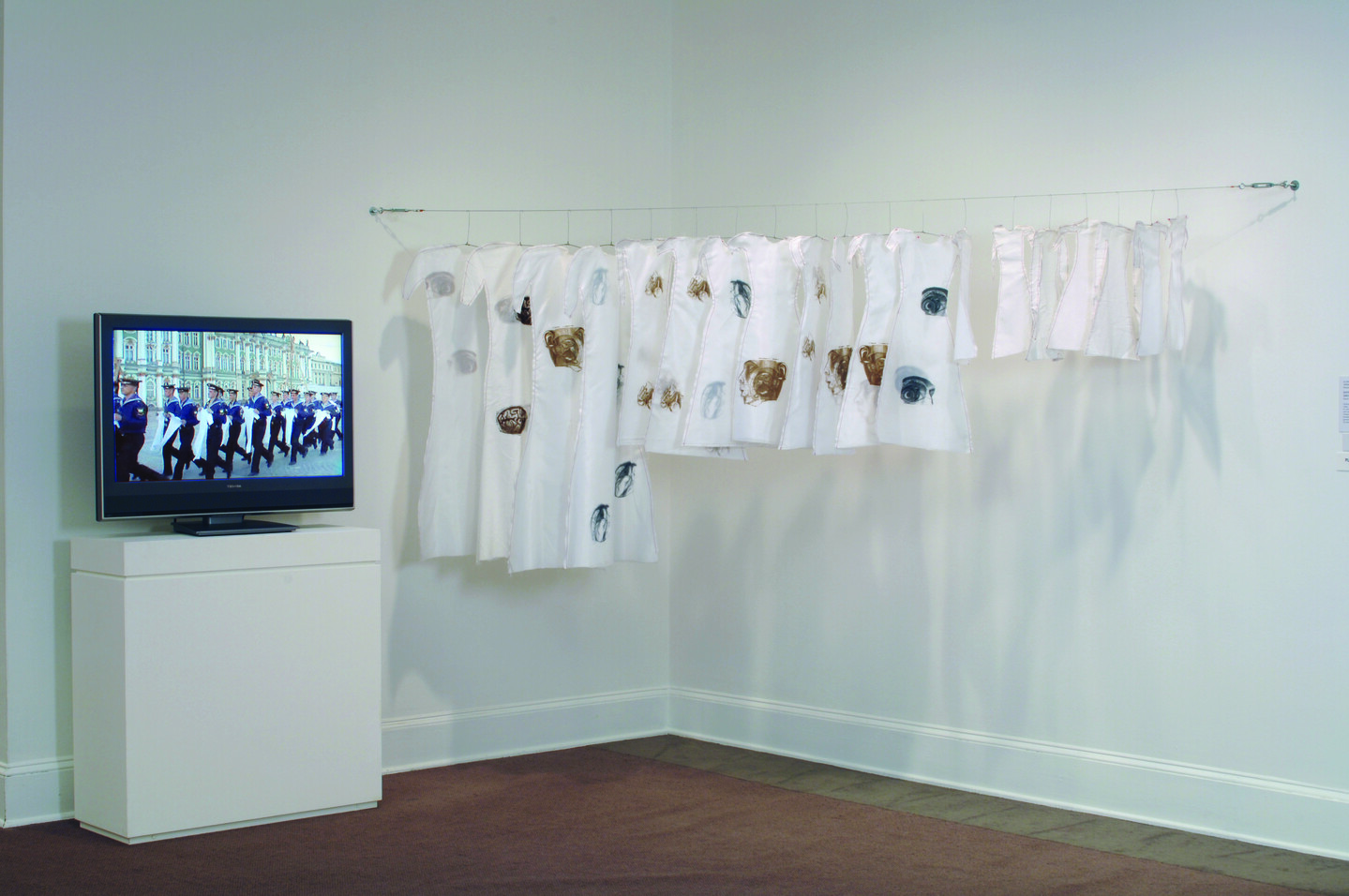 3. The Icelandic Love Corporation a.k.a Gjörningaklúbburinn (The Performance Club)
The Icelandic Love Corporation (ILC) (est. 1996) creates interdisciplinary art infused with wit, fantasy, and spectacle to critique and counteract contemporary life. ILC's earliest work, Kiss Performance (1996), involved members kissing each other and the camera on live television. Where Do We Go from Here? (2000) is from a photographic series and accompanying poem recalling an elfin (mis)adventure.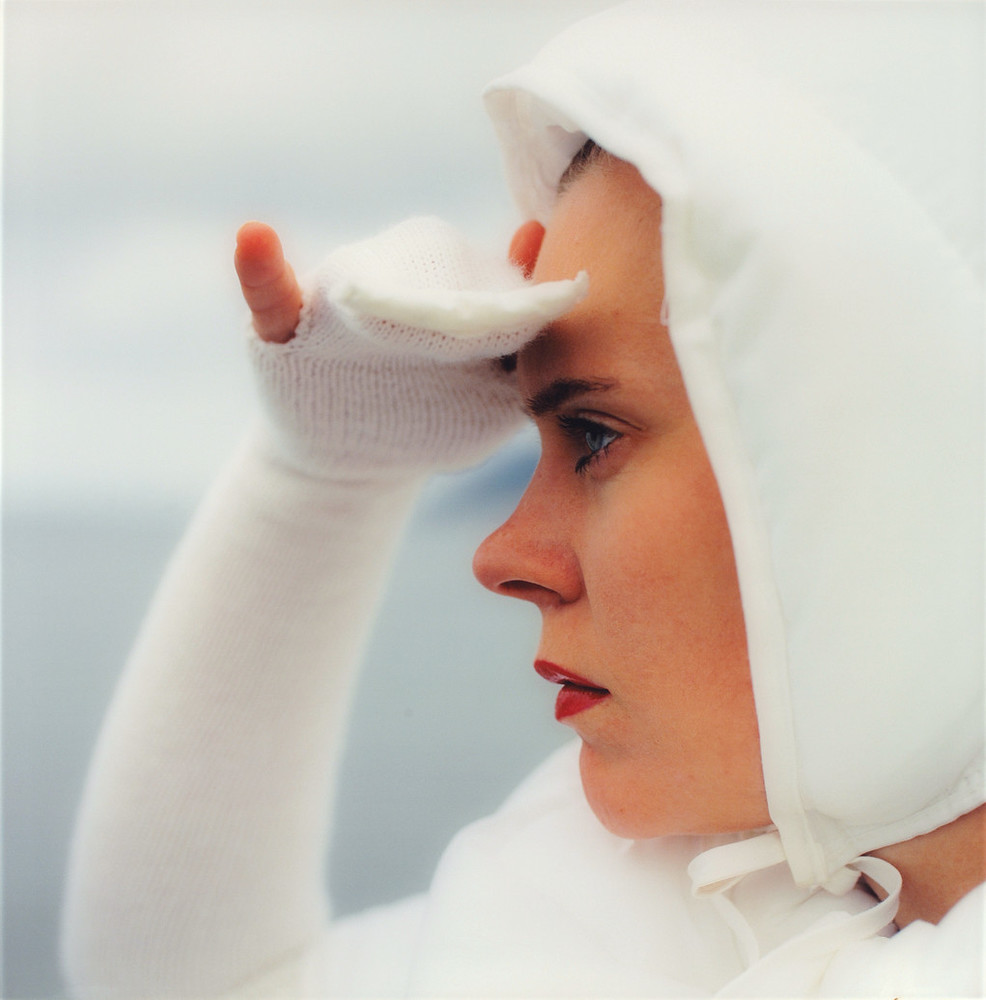 4. Eve Sussman and The Rufus Corporation
In 2003, Eve Sussman (b. 1961) founded The Rufus Corporation, a fluid group of artists, writers, performers, and programmers. Together they create expansive film projects and installations that explore contemporary themes by dissecting historic works of art. The Rape of the Sabine Women (2005) retells an ancient Roman myth as a 1960s period piece.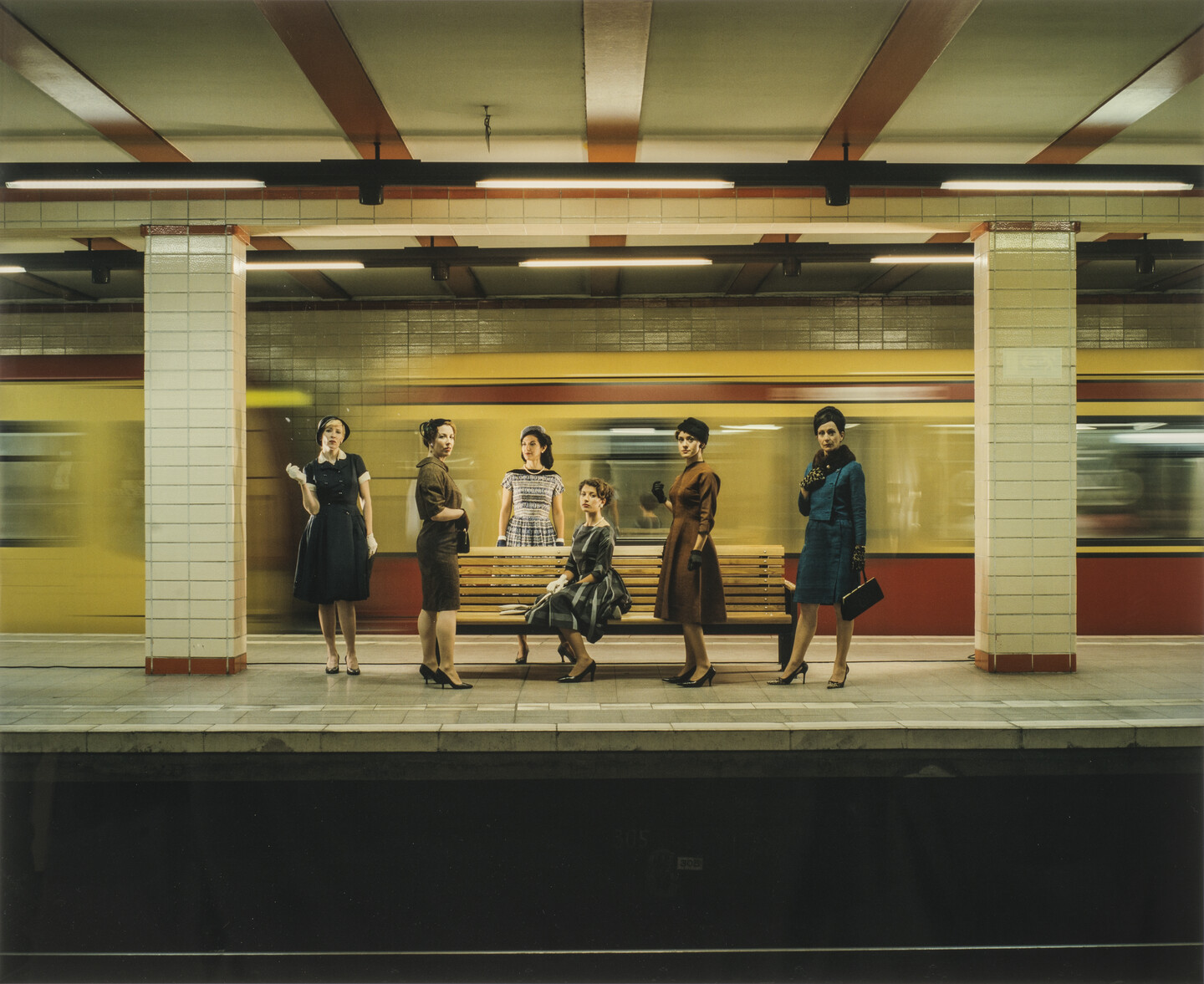 5. Mwangi Hutter
Ingrid Mwangi (b. 1975) and Robert Hutter (b. 1964) met and married in the late 1990s, and the boundaries between their individual practices faded. In 2005, they merged identities attributing all artwork, past and future, to Mwangi Hutter. Using a variety of media, they explore themes ranging from confronting violent histories to human interconnectivity.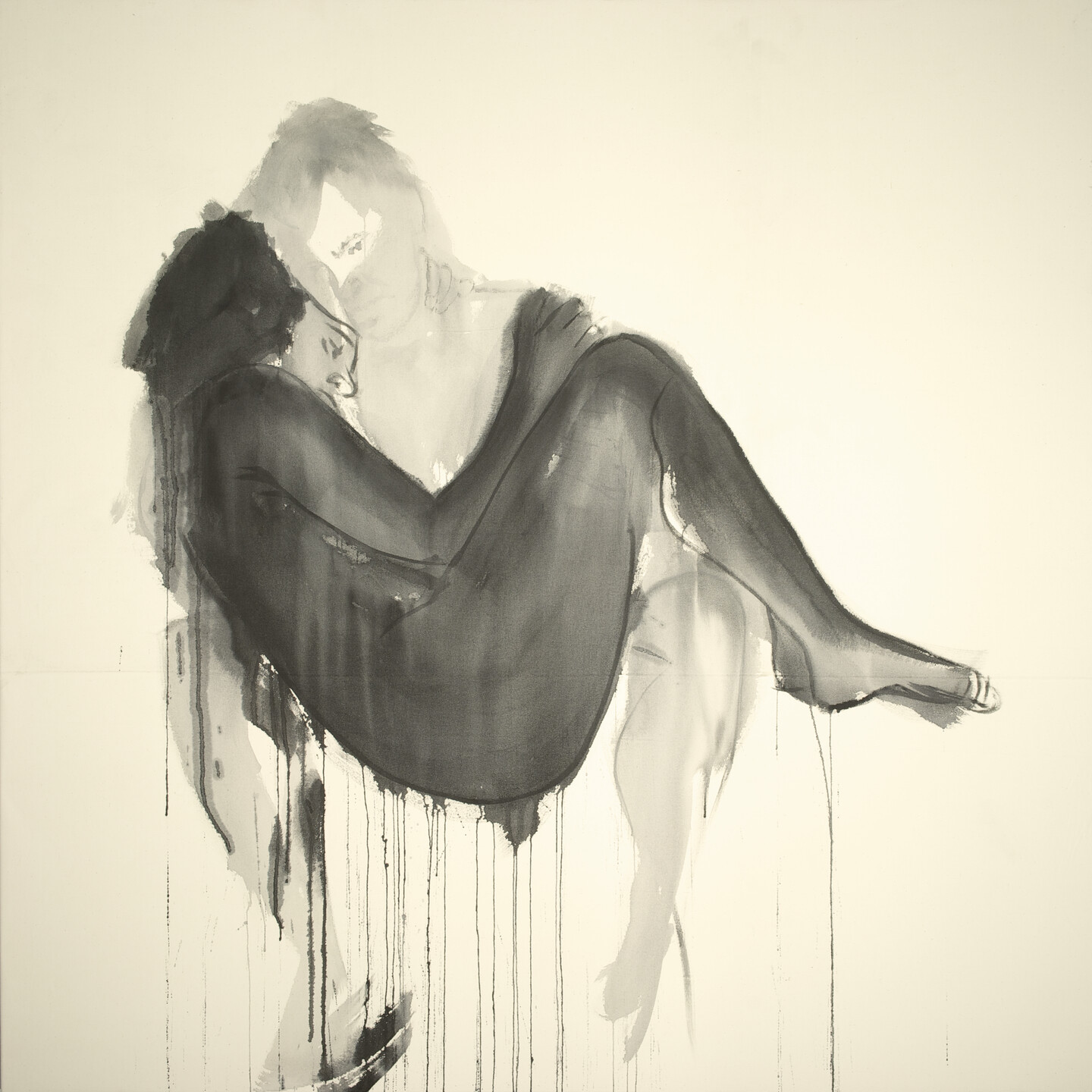 ---
Curious about other genius groups? Read about the Guerrilla Girls (est. 1985) and Jane and Louise Wilson (b. 1967).