May Stevens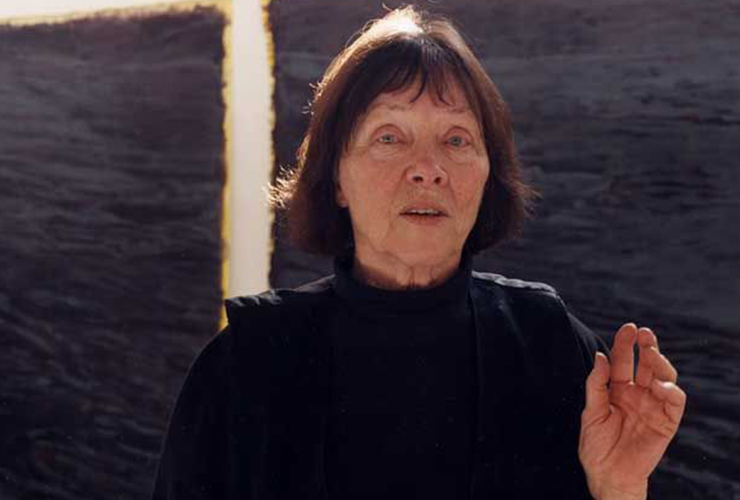 Stevens was born in Dorchester, Massachusetts, and raised by her working-class family in Quincy, Massachusetts, near Boston. Her outlook on society, and consequentially her artwork, was influenced by the poverty and lack of opportunities for women that she witnessed around her. Following art studies in Boston and New York City she married fellow artist-activist Rudolf Baranik in 1948.
From the beginning, Stevens believed that art must be used for social commentary, not just personal expression. Her art typically relates to her personal experiences as a political activist.
She engaged with the Civil Rights Movement, leading to a 1964 exhibition called Freedom Riders, for which Martin Luther King, Jr. wrote the catalogue introduction. Stevens' Big Daddy series from 1967–76 were made as an angry response to the Vietnam War. These large, pop art-style paintings are among her most famous.
Inspired by the Feminist Art Movement, Stevens celebrated the lives of women artists in individual and group portraits, which she considers "alternative" art histories. She also helped found the magazine Heresies: A Feminist Publication on Art and Politics, published from 1977–92.
The death of Stevens' son in 1981 shifted the direction in her work; her later paintings were landscapes imbued with a sense of poignancy.