Meret Oppenheim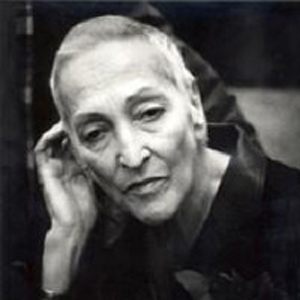 Her work embodies many art movements of the 20th century, particularly Dada and Surrealism, but she is celebrated as an original thinker who followed her own vision.
At 18, Oppenheim went to study art in Paris, where she befriended members of the Surrealist circle, including May Ray, Andre Breton, Marcel Duchamp, and Max Ernst. She established her name in the art world in 1936 with the overnight fame of her fur-lined teacup, Object (Le déjeuner en fourrure [Lunch in fur]), which became an icon of 20th-century art.
Almost 20 years of personal turmoil and creative crisis followed as the artist slowly distanced herself from the Surrealists and moved back to Switzerland during World War II. She returned to the public spotlight in the mid-1950s, once again championing individuality and femininity.
In addition to sculptures, Oppenheim produced paintings, drawings, jewelry, artists' books, and mixed-media pieces. She constantly challenged society's rigid definition of male and female and encouraged her audience to tread the fine line between reality and dreams.
In in her famous acceptance speech for the City of Basel Art Prize in 1975, Oppenheim discussed the subject of female artist and personal freedom. She believed in "androgyny of the mind" and proclaimed, "Freedom is not given to you, you have to seize it." The Kunstmuseum Bern owns the largest collection of Oppenheim's work, and her papers reside in the city's Swiss National Library.