Michal Rovner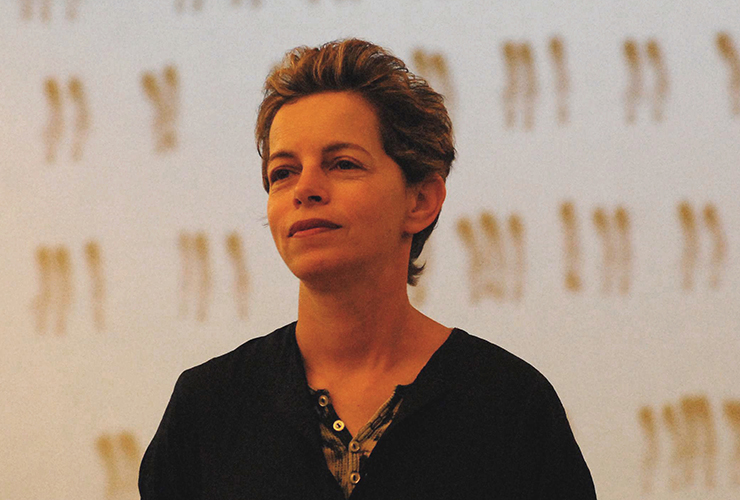 As a young woman, Rovner described her love of dance as "exerting my authority over matter." She abandoned dance after her compulsory military service, but it still informs her video works.
While studying at Tel Aviv University, Rovner co-founded Camera Obscura, the city's first photography school. In 1987, after further studies at Jerusalem's Bezalel Academy of Arts and Design, Rovner moved to New York. She worked with photographer Robert Frank and took inspiration from Gerhard Richter's photographic ready-mades.
Rovner has since developed a style of multimedia art emphasizing abstraction, beauty, and metaphysical contemplation. Though some of her work is political, the artist says that it is broadly concerned with the human condition.
She often plays with viewers' perceptions and explores the human relationship to the environment. What initially appear to be arrangements of abstract forms reveal themselves as flocks of birds or people floating in the Dead Sea upon closer inspection. Rovner has also projected organic figures on ancient limestone. The New York Times has called her works "haunting metaphors for our lives."
Rovner has mounted more than 50 solo exhibitions and received many awards, including France's Chevalier de l'Ordre des Arts et des Lettres. She represented Israel at the 50th Venice Biennale and was the first artist permitted to install works on the Louvre Museum's Cour Napoléon plaza.