Glove
Close up of Glove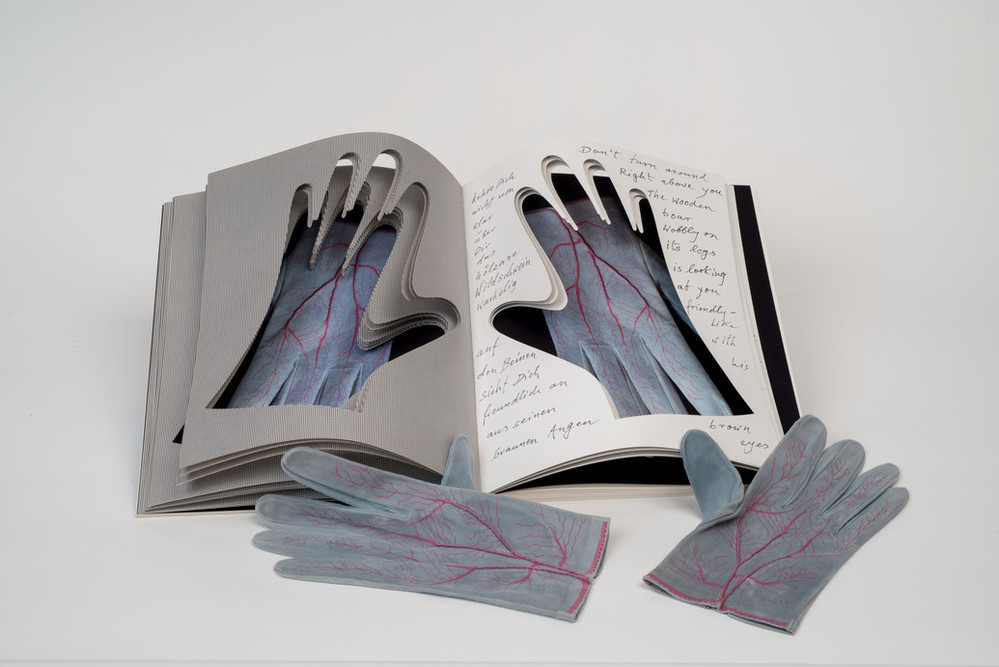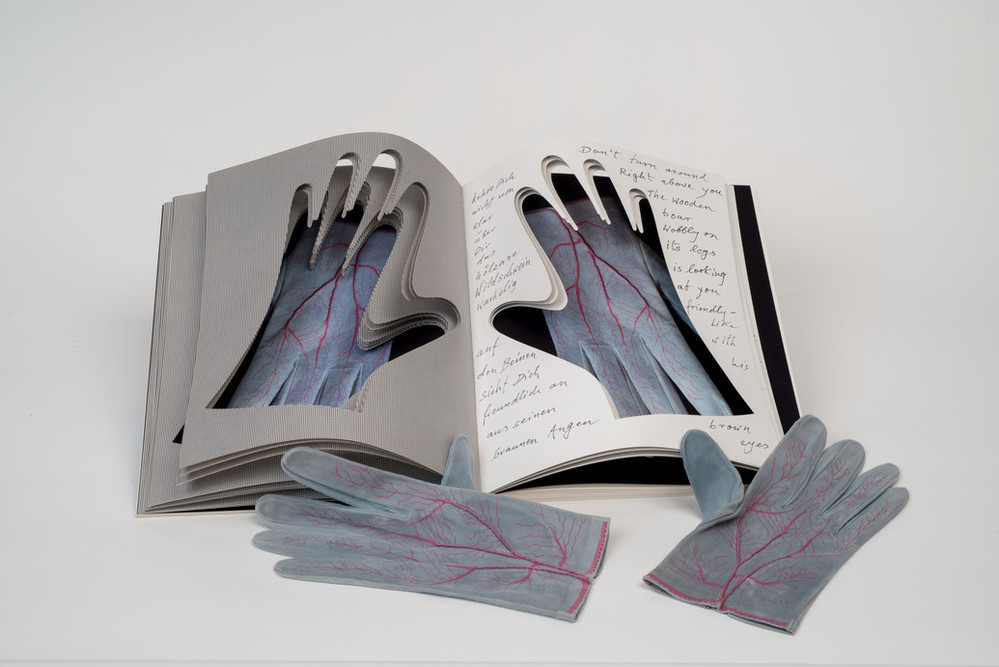 While living in France as an art student, Oppenheim made many unusual sketches for gloves. She designed gloves covered with fur in 1934 and gloves showing the hand's bone structure in 1936 (the same year as her famous fur-covered teacup, saucer, and spoon titled Object). Elsa Schiaparelli's avant-garde fashion house in Paris also commissioned her to create sketches of gloves and jewelry, which offered the young artist a chance to earn some money.
Bice Curiger, Oppenheim's biographer, author of her catalogue raisonné, and editor of Parkett art magazine, worked with the artist on an edition of 150 pairs of goat-suede gloves to be sold with the deluxe edition of Parkett issue no. 4, 1985. For the magazine, Oppenheim adapted glove designs she made in the 1930s and early 1940s. She projected a hand's network of veins onto the gloves.
Hands are the artist's working tools. Oppenheim's many images of gloves created during her lifetime may attest to her concern for her own hands, as well as expressing her interest in fashion and wearable art.