Justine Kurland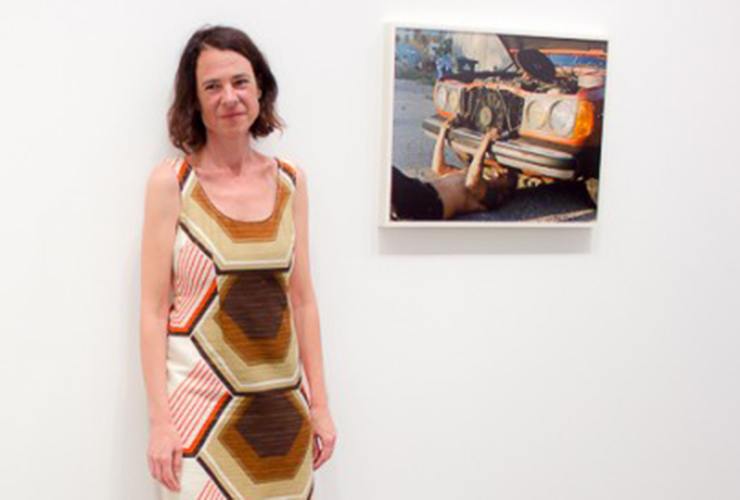 Kurland was born in Warsaw, New York. Her mother sold costumes at Renaissance fairs, so Kurland and her sister lived a somewhat nomadic lifestyle. At 15, Kurland ran away to Manhattan, moved in with a sympathetic aunt, and concentrated on becoming an artist.
She earned her M.F.A. from Yale University in 1998. The following year, Kurland exhibited in the group show Another Girl, Another Planet, which critics considered a preview of a new generation of talented and innovative female photographers.
Both Kurland's childhood adventures and her current experiences influence her working style and subject matter. She now spends much of her time on the road, scouting locations for photographs and recruiting models.
While her earlier photographs of schoolgirls were inspired by her own experience as a runaway, the birth of her son Casper in 2004 shifted her focus to pregnant women and mothers. Kurland also attributes her more recent photographs of trains and train stowaways to Casper's love of those vehicles.