Waterfall, Mama Babies
Close up of Waterfall, Mama Babies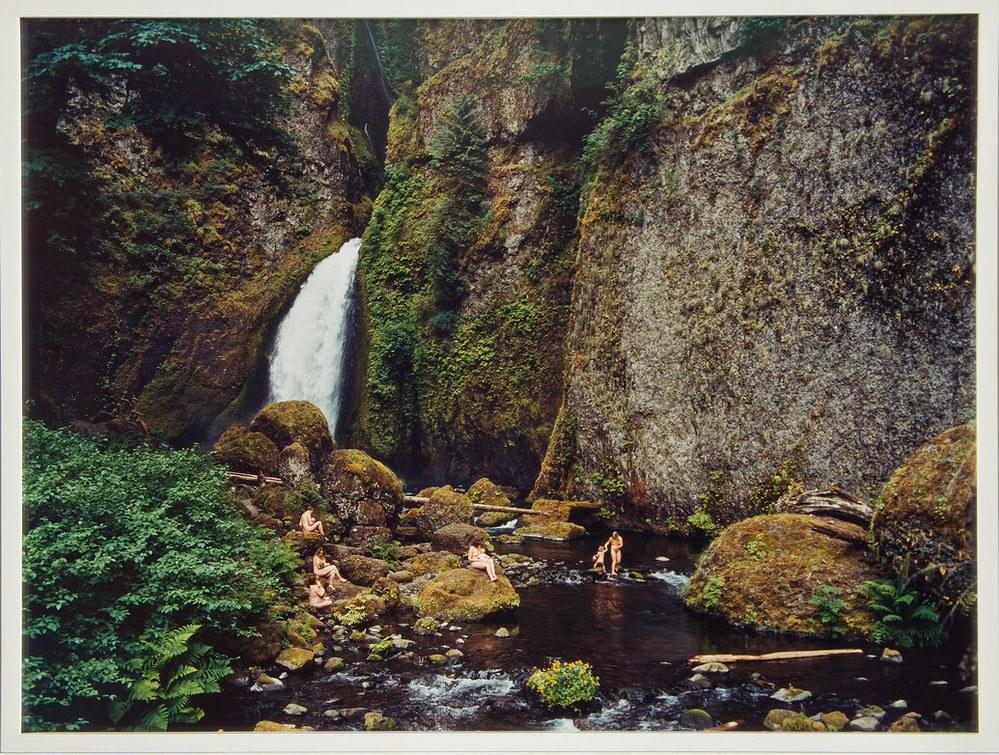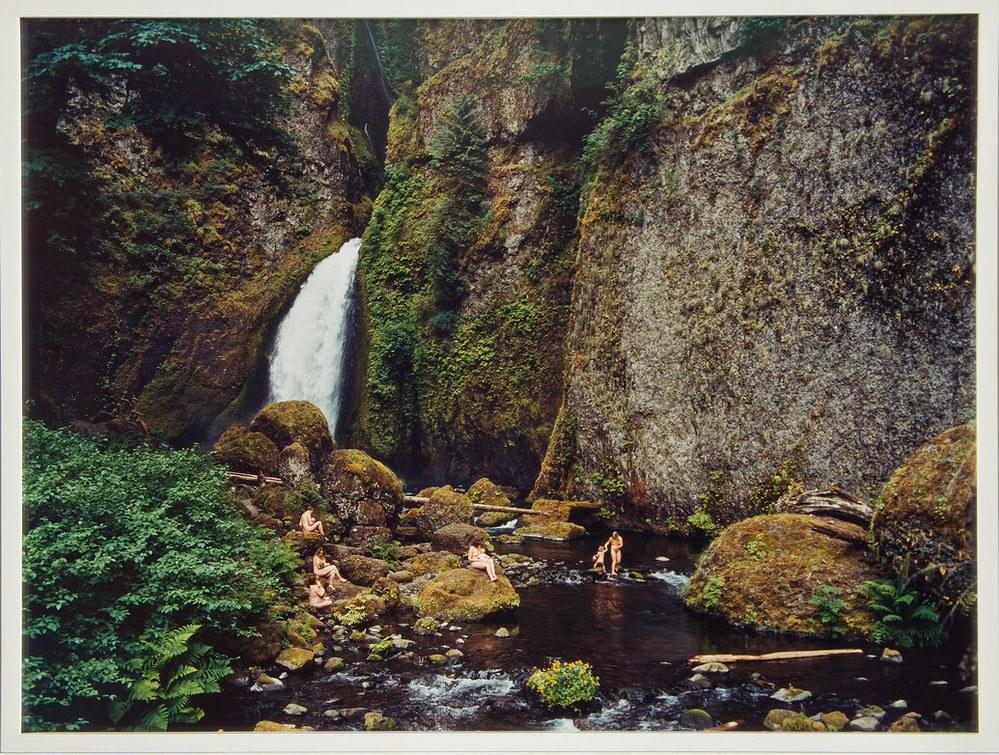 Justine Kurland's art is a vital part of the efflorescence of the staged photograph that began in the late 1990s. She creates her photographic series during extended road trips through the American Northwest or South. Using volunteer models she meets during her travels, Kurland constructs scenes of people rambling through the wilderness landscape.
After giving birth to her son in 2004, Kurland developed images such as Waterfall, Mama Babies that show nude pregnant women, young mothers, and children playing on rocks, bathing in rivers, or huddled around campfires. The splendor of the images' backgrounds reinforces the narrative quality of the works and the fact that Kurland's photographs are based in allegory and fantasy.
Strongly influenced by nineteenth-century landscape painting and photography, mythology, and literature, Kurland's art is also shaped by her own proclivity for a nomadic lifestyle. The people she meets and photographs in America's back country share her independent spirit.
Kurland suggests themes (running away or defending territory, for example) to her models and asks them to interpret the scenarios for her camera. The models' somber demeanor communicates a distinct toughness and fearlessness. Kurland notes that her art "is about fundamental ideas of freedom."