De generación en generación
Close up of De generación en generación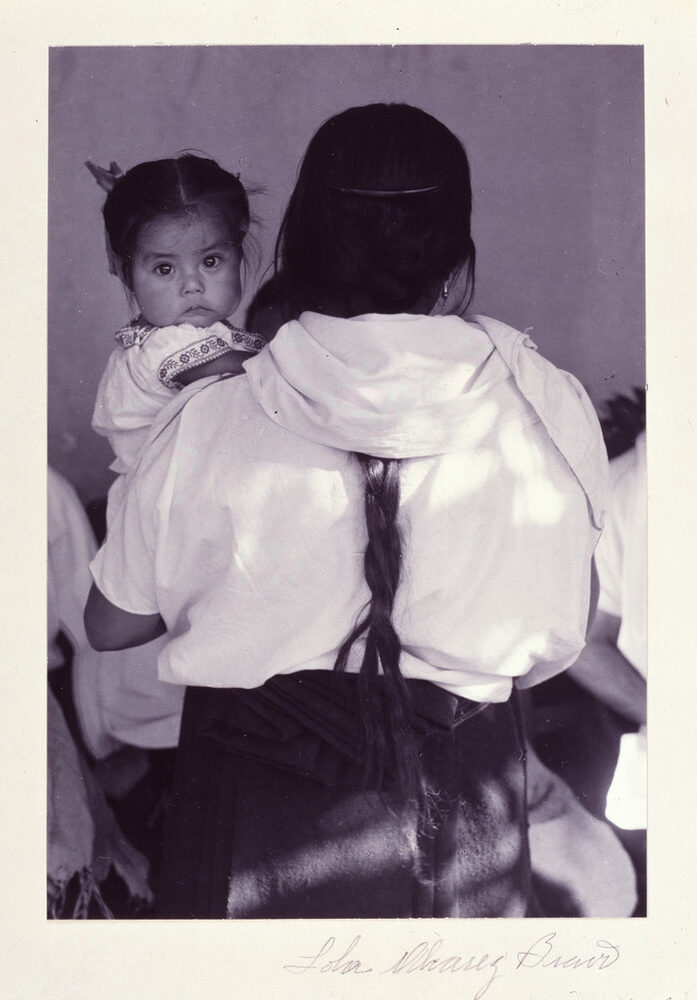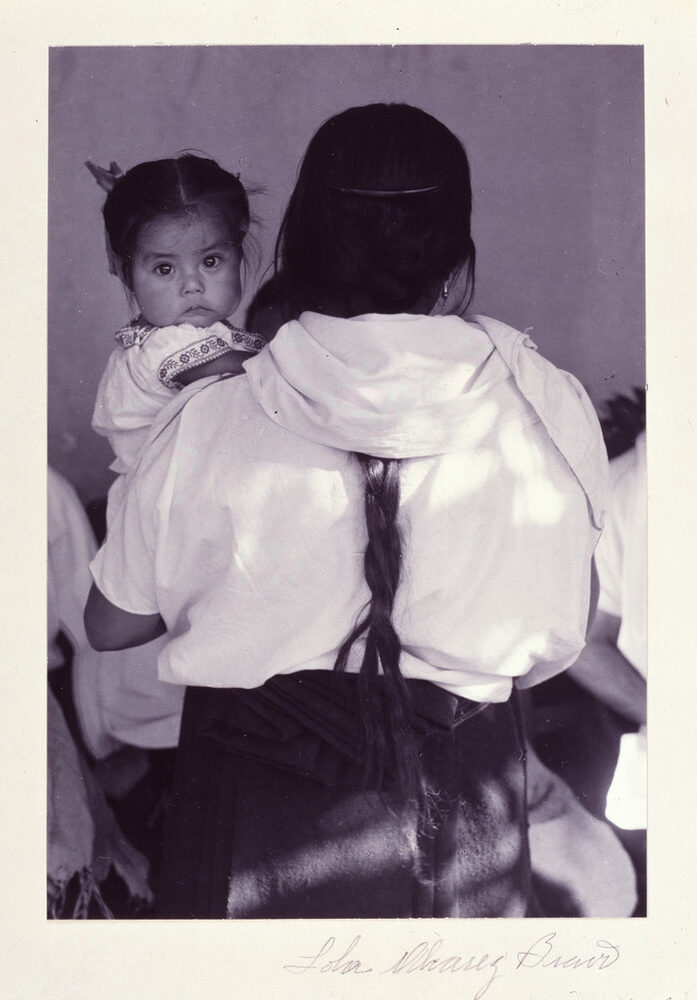 Like her friend Frida Kahlo, Lola Álvarez Bravo celebrated the traditional costumes and customs of her country's varied regions. The woman in this photograph wears a black wool wrap skirt and woven belt distinctive to the village of Hueyapan in a mountainous area of south-central Mexico called Morelos.
While the photograph itself is unposed, the composition of De generación en generación has been carefully planned, creating a sense of mystery because of the mother's unseen face, the child's startled gaze, and the cropped forms of people on either side. Álvarez Bravo stated: "To begin with, I find something that attracts me, then I immediately try to make it perfect in composition and light."
Álvarez Bravo spoke about the uniqueness of Mexico's intense sunlight, and she often shot figures against light-filled backgrounds to highlight the rich textures of skin, hair, and costumes. In this photograph, spots of sunlight play over the woman's nubbly wool skirt, her soft cotton blouse, and her gleaming braid. Within the mid-tones in the top half of the photograph, her baby girl's unsmiling face dominates.
Álvarez Bravo cannily blended nationalist content with the expression of universal human emotions. Part of the impact of this image is our awareness that we are outside of this touching familial relationship.