The Earth
Close up of The Earth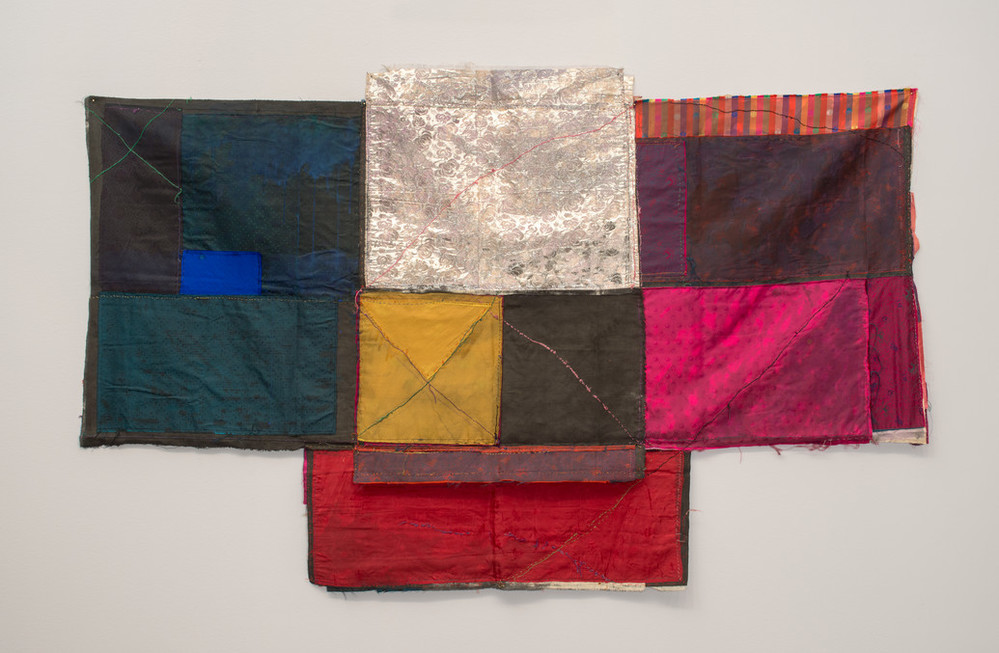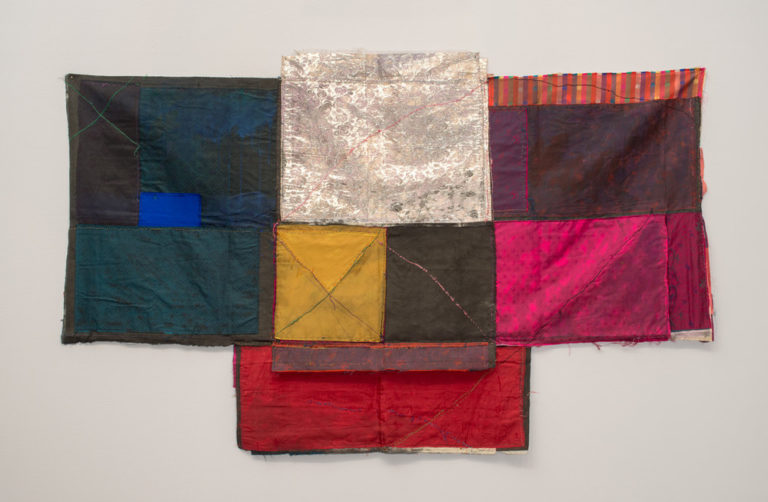 Featured in Kimsooja's first one-person exhibition in 1984, The Earth comprises pieces of cloth folded and stitched together in loose geometric formations.
In such early textile collages, Kimsooja used sewing both to build forms and as a constitutive act that defined her art. She explained to a critic, "I have a fascination with taking separate parts and combining them into a whole."
Kimsooja's processes extend from her childhood experience of sewing traditional bed covers with her mother and grandmother. In traditional Korean culture, fabrics used for clothing and bedding are emblematic of the body and spirit of the user. Constructing her collages from bits of old materials given to her by family members, Kimsooja found a way to infuse her personal history into her art.
She further embellished her fabric constructions, using thick embroidery thread in a variety of colors to quilt lines throughout the work. These roughly stitched lines often meander from one piece of fabric to another, suggesting roads or routes drawn on a map. Such highly visible handwork reflects Kimsooja's own activities with her family but also connects viewers to her art, as they often work with the same stitchery she incorporates.
The artist, who trained originally as a painter, also added thinned, dark paint over the satiny jacquard fabrics in The Earth to create somber tones and a rich surface texture.