The Entrance of the Emperor Sigismond into Mantua
Close up of The Entrance of the Emperor Sigismond into Mantua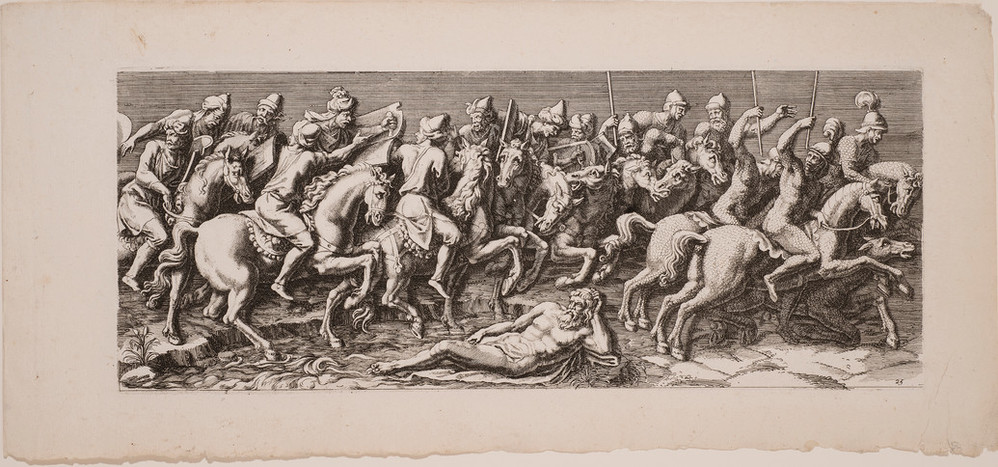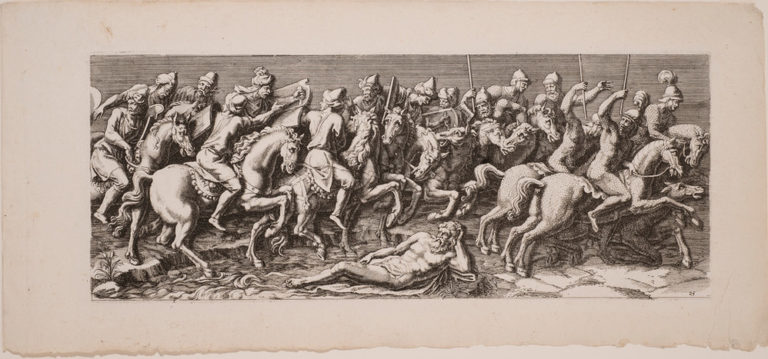 Antoinette Bouzonnet Stella mastered the art of printmaking with tutelage from her uncle, painter and printmaker Jacques Stella. Invited to live in his prestigious lodgings in the Louvre, she produced copies of paintings by her uncle and 17th-century master Nicolas Poussin. She later received important commissions from French officials.
In 1675, Stella executed The Entrance of the Emperor Sigismond into Mantua for Louis XIV's minister of finance. The commission was part of a large-scale effort by the French government to emulate the appearance of Classical Greek and Roman sculpture in French national art.
The engravings reproduced a 16th-century stucco frieze in the Palazzo del Te in Mantua, Italy, by Renaissance artists Giulio Romano and Francesco Primaticcio. Stella's prints thus employ the grand pictorial language of ancient Rome to depict the visit of Holy Roman Emperor Sigismond to Mantua in 1433.
Exquisitely executed, the engravings by Stella illustrate the power of a narrative borrowed from antiquity, employed in 16th-century Italy, and sought after by the 17th-century French court.