Eridanus
Close up of Eridanus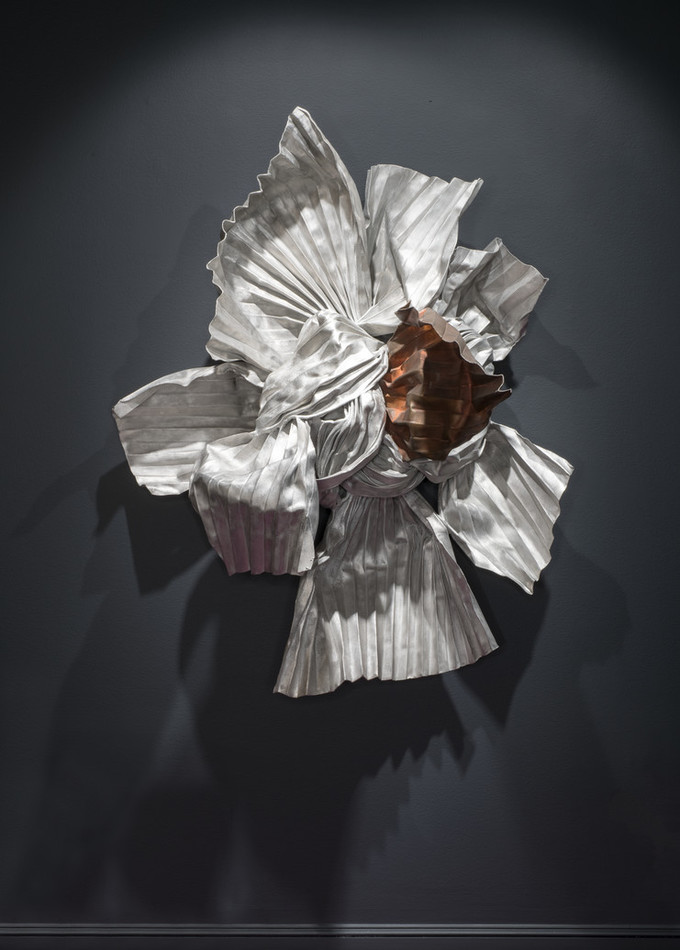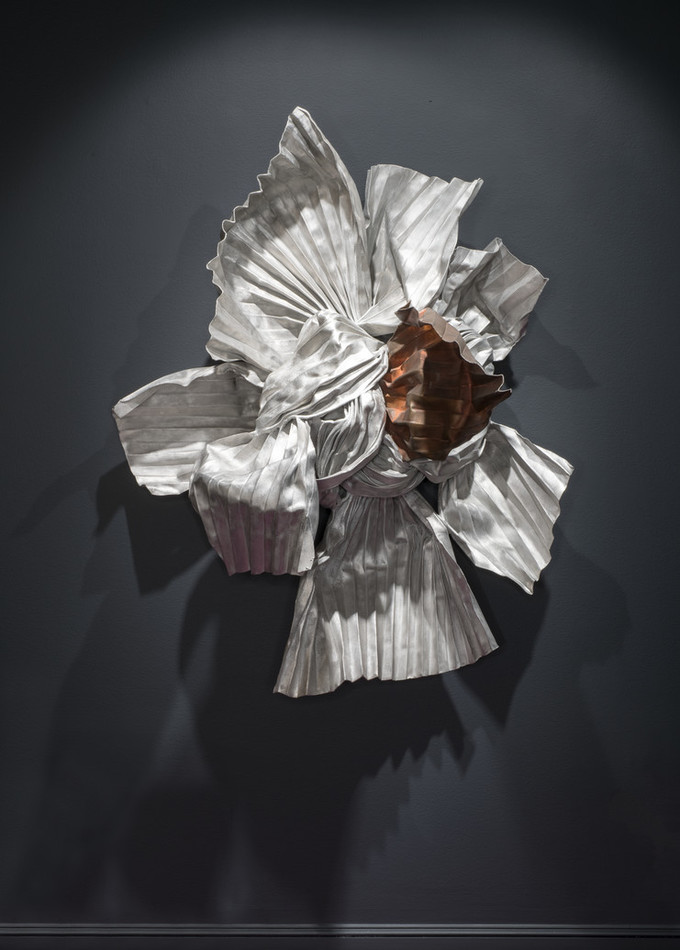 Lynda Benglis first came to art world attention in the late 1960s with tactile, sensual works that were strikingly different from the period's prevailing Minimalism. Eridanus, titled after a river in Greek mythology, is part of a sculpture series that Benglis began in 1972. The earliest of these "knot" sculptures were made of plaster-coated chicken wire covered with paint and glitter.
By the 1980s, Benglis embraced a sleeker aesthetic, plating corrugated steel or aluminum wire infrastructures with layers of nickel, zinc, copper, and chrome. These sculptures offer the masterful illusion that metal has been effortlessly pleated, rolled, twisted, or tied as though made of fabric. In Benglis's hands, heavy becomes light, and hard becomes soft.
Benglis's art is often interpreted within a feminist context. Her focus on decorative forms and occasional use of craft-type materials represent her interest in redefining mainstream perceptions about femininity. In her knot sculptures, Benglis used metal—a material associated with 1960s and '70s Minimalist sculpture, which was created almost exclusively by male artists. She manipulated the medium to create forms reminiscent of elements of women's clothing, such as bows, bustles, ruffles, and fans.