Lynda Benglis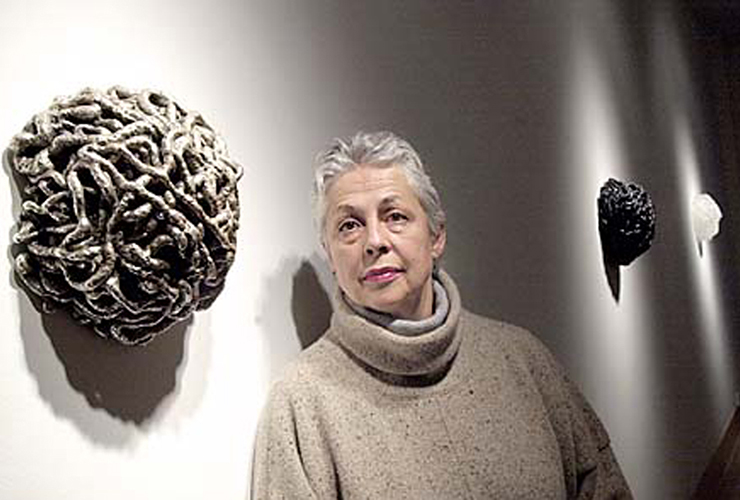 Born in Louisiana, Benglis began her artistic studies at Newcomb College (now part of Tulane University). After earning her BFA in 1964, she moved to New York to study painting at the Brooklyn Museum Art School.
In New York, Benglis joined a close-knit artistic circle that included artists involved with Minimalism and Process Art. These styles, along with Abstract Expressionism, influenced Benglis's hybridized creative process and approach to form.
Benglis's early paintings led her to work with poured latex, a medium through which she hoped to free color from the canvas. Benglis continued to explore distinctive sculptural forms in polyurethane in the 1970s, and later began creating knotted and pleated metal sculptures.
Benglis, a prominent member of the feminist art movement in the 1960s and 1970s and staunch advocate for gender equality in the art world, has also created videos and photographs that focus on gender and power relations.