Ethel Page
Close up of Ethel Page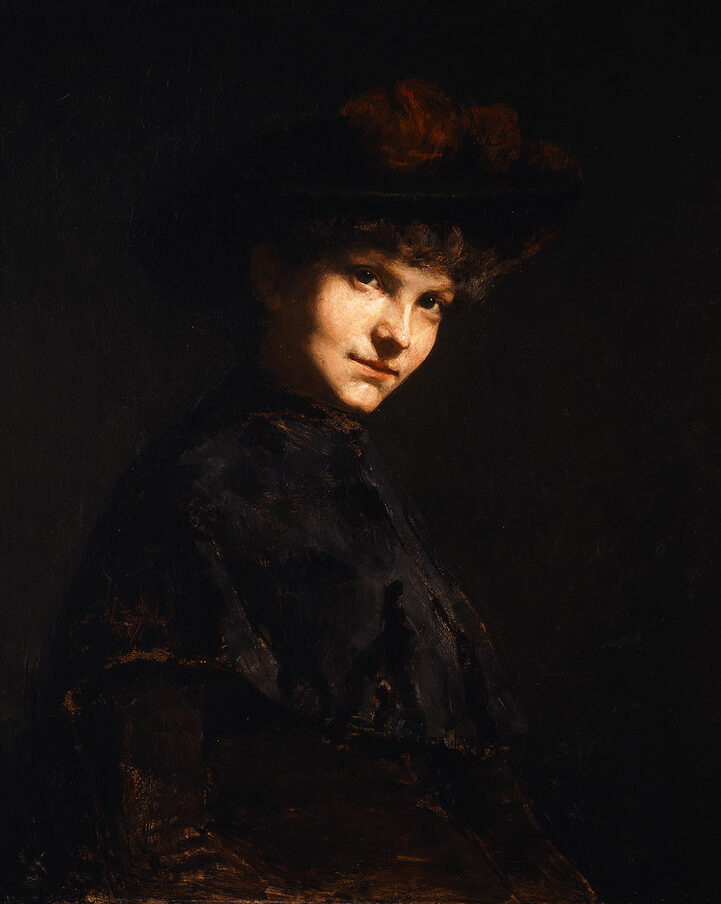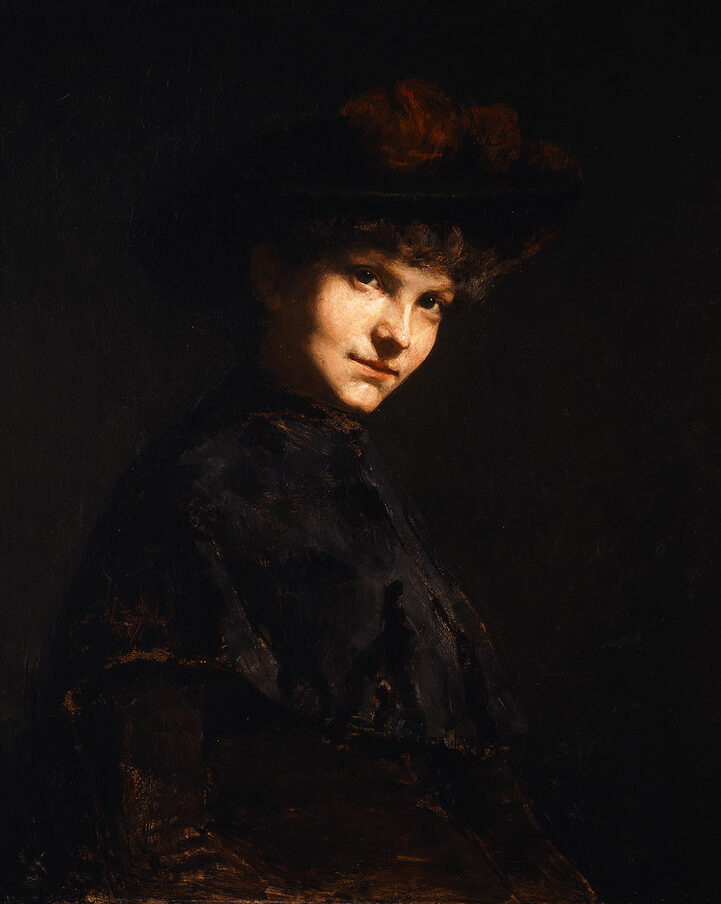 Cecilia Beaux captured the likenesses of numerous cultural and political leaders, but many of her most powerful portraits depicted her relatives and friends. Ethel Page (Mrs. James Large) came from a distinguished Philadelphia family that traced its lineage to Roger Williams, the founder and governor of Rhode Island. Page met the artist in 1876; this painting is the first of many portraits of her by Beaux.
Typical of Beaux's early style, this picture features a brightly illuminated face set against a dark, unarticulated background. Only the large red bow on Page's hat breaks the muted palette. Beaux's broad handling of paint is evident in the thick brush strokes visible in the sitter's fur cape.
The rich, dark tone of the picture, the sense that it captures a moment, and the emphasis on the subject's personality all demonstrate the influence of major Philadelphia portraitists. In particular, Beaux certainly knew the works of Thomas Eakins.