Eve
Close up of Eve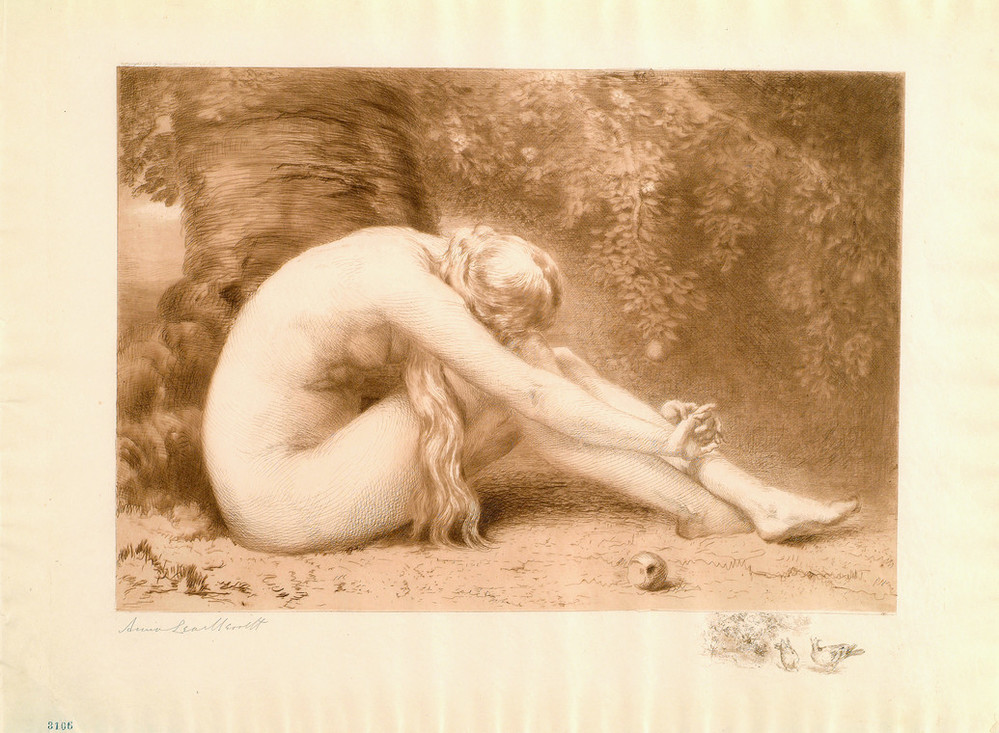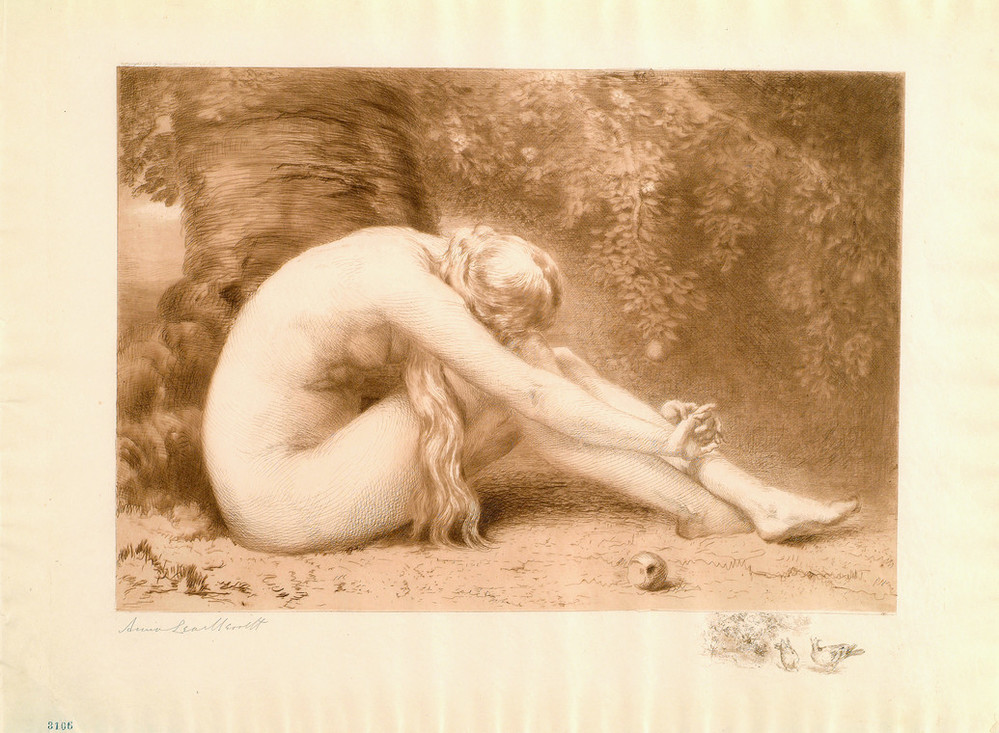 As a young girl, Anna Lea Merritt taught herself to paint, but later she studied anatomy at the Women's Medical College in Philadelphia. After moving to Europe with her family in 1865, she took formal art lessons in Italy, Germany, and France, becoming a versatile artist and writer.
She learned the art of etching to memorialize her late husband, British painter Henry Merritt. Twenty three of her prints illustrated a book of his art criticism and fiction.
In 1885, Merritt exhibited at the Royal Academy in London a painting executed in the Pre-Raphaelite manner. Entitled Eve Overcome by Remorse, the vibrantly colored, sensuous composition served as the source for this etching. Eve served as the "diploma plate" that Merritt donated to the London Society of Etchers upon her election to its membership.