Anna Lea Merritt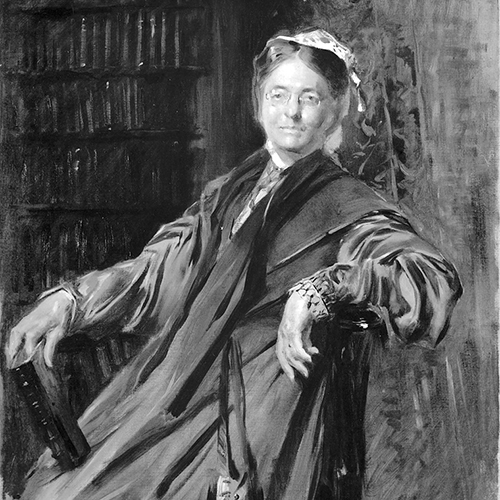 Born to an affluent Quaker family, Merritt attended politically progressive schools and studied classics, languages, mathematics, and music with private tutors. Initially, she was a self-taught painter, but later she studied anatomy at the Women's Medical College in Philadelphia. After moving to Europe with her family in 1865, she took art lessons with various masters in Italy, Germany, and France.
The artist settled in London, where her teacher, the British painter and picture restorer Henry Merritt, became her mentor and, in April 1877, her husband. A prolific author, Anna Merritt also wrote and illustrated two books about Hurstbourne Tarrant, to which she moved in 1891. In addition, she published articles about mural painting, gardening, and the obstacles facing woman artists.
A member of London's Royal Society of Painters and Etchers, Merritt exhibited her work regularly at the Pennsylvania Academy of the Fine Arts, the Royal Academy of Arts in London, and the Paris Salon. Her paintings and prints were also displayed at the 1876 Centennial Exhibition in Philadelphia, the 1889 Exposition Universelle in Paris, and the 1893 World's Columbian Exposition in Chicago.