Anna Maria van Schurman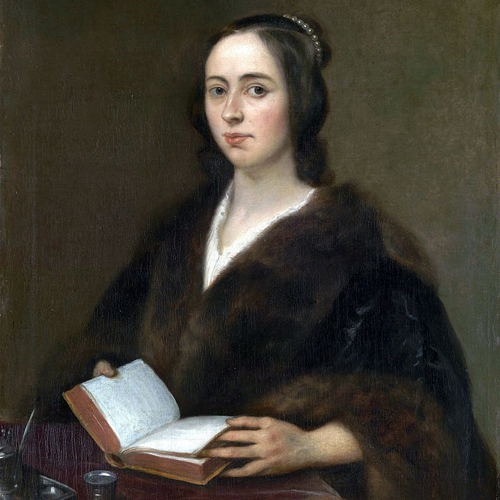 Although she maintained that she was self-taught, van Schurman probably studied engraving with Magdalena van de Passe, daughter of the Utrecht engraver and publisher Crispijn van de Passe. Van Schurman received praise for her artwork and was made an honorary member of the painter's guild (Guild of St. Luke) in Utrecht in 1643.
Born in Cologne, Germany, in 1607, van Schurman learned to read by age four and later studied Latin, Greek, and several other languages. As the daughter of wealthy parents, she was educated in the humanities alongside her older brothers. Forced to move often to avoid religious intolerance, van Schurman's Protestant family settled in Utrecht in 1623 after her father's death. There, she met poets and philosophers and further cultivated her academic interests.
During the 1630s, van Schurman began corresponding with scholars and philosophers regarding the place of women in academics. She later published dissertations and treatises advocating for the education of women in science and language. However, after becoming a member of the Labadists—a Protestant sectarian community founded by Jean de Labadie, a former Catholic priest—she abandoned her earlier secular interests in science and classic literature. Van Schurman, who never married, remained a member of the group until her death in 1678.