Anne Truitt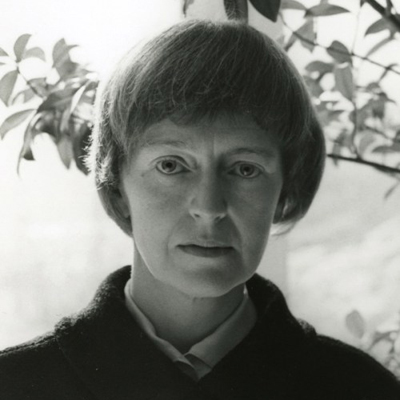 Born in Baltimore in 1921, Truitt grew up in Easton, Maryland, and Asheville, North Carolina.
After graduating from Bryn Mawr College in 1943 with a degree in psychology, Truitt soon turned to art. As she explained, "The clearest beacons of aspiration that I had in my own life, I found in the work of artists—writers as well as sculptors and painters."
Married in 1947, she enrolled in Washington, D.C.'s Institute of Contemporary Art the following year. There, she met painter Kenneth Noland, who became a lifelong friend.
In the early '60s, Truitt developed her mature style—vertical rectangular, wood sculptures coated with layers of saturated color, which blur the line between two and three dimensions. Set on slightly recessed bases, the sculptures appear to hover just above the floor as if defying gravity.
Her first solo exhibition, at Andre Emmerich Gallery in New York in 1963, launched a career that included exhibitions at major museums and fellowships from the Guggenheim Foundation and National Endowment for the Arts, among other accolades.
Truitt also published a trio of autobiographical texts entitled Daybook, Turn, and Prospect, in which she explored her experiences as an artist, teacher, daughter, and mother.