Summer Dryad
Close up of Summer Dryad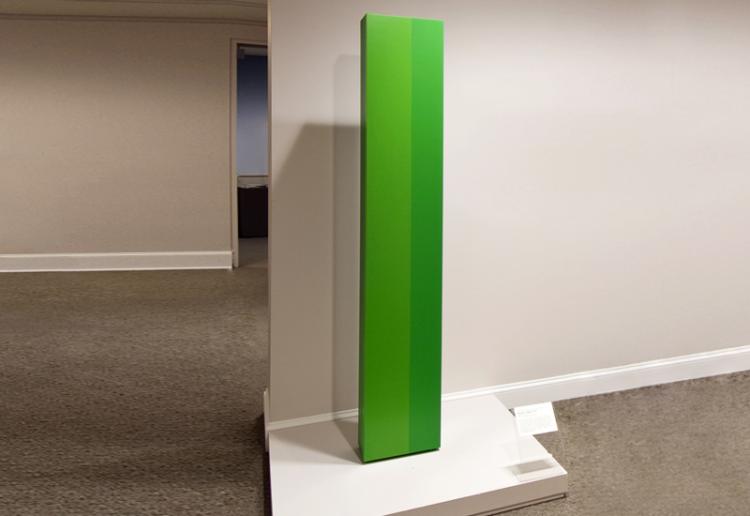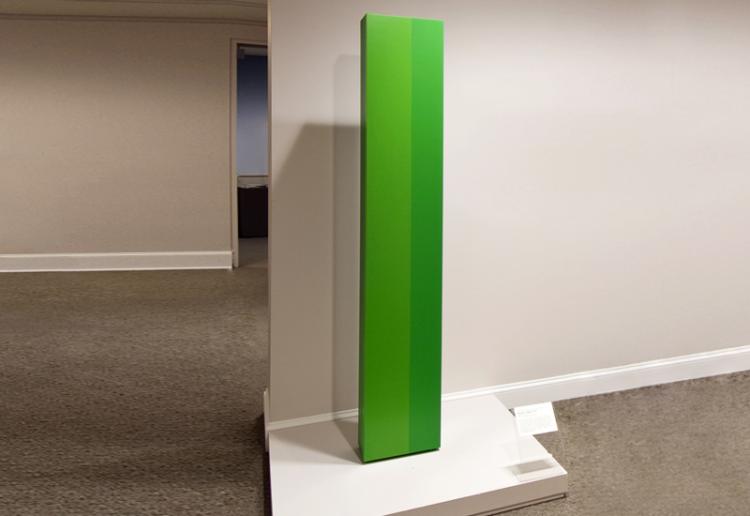 Despite her use of referential titles like Summer Dryad, Anne Truitt did not intend her sculptures as direct representations or even abstractions of something. She wanted them to express deep meaning through a simple visual vocabulary.
Truitt covered her three-dimensional geometric wood sculptures, which she considered three-dimensional paintings, with layers of saturated colors. In this way, she sought to evoke emotions, sensations, and memories associated with color.
The bright green hue of Summer Dryad (a feminine being linked to trees and forests within Greek mythology), evokes plants, grasses, or leaves within the natural landscape.