July 22, 2017
7/22/17
Impress your friends with five fast facts about artist Anne Truitt (1921–2004), whose work is on view in NMWA's collection galleries.
Anne Truitt (1921–2004)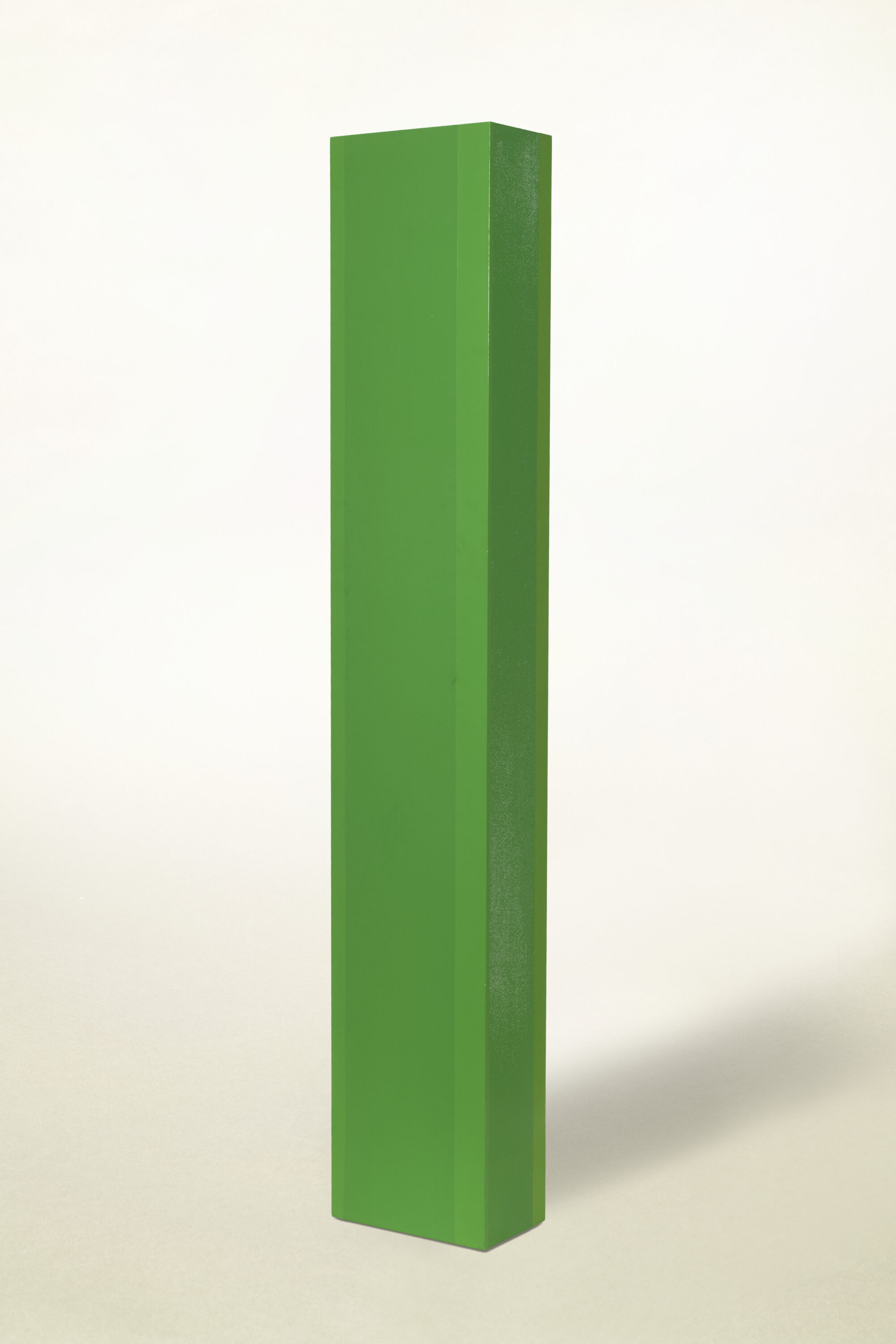 1. Unlikely Union
Truitt straddled the line between post-World War II wild child Abstract Expressionism, known for the emotional use and gestural application of color, and its austere successor Minimalism, notable for geometric, manufactured forms. She simultaneously evokes Joan Mitchell's expressive use of color and John McCracken's perfect planks.
2. Minimal Representation
Truitt was one of only three women included in the groundbreaking Minimalism exhibition Primary Structures: Younger American and British Sculptors at the Jewish Museum in 1966. Judy Chicago (then known as Judy Gerowitz) and Tina Spiro (Matkovic) also presented works in the exhibition, making the gender representation ratio one woman for every 13 men.
3. Tricky Truitt
Truitt unabashedly employed trompe l'oeil techniques to trick viewers' eyes. Recessed bases give the impression that her works hover ever so slightly off the floor. Truitt's subtle shifts in color create the illusion of three-dimensionality on the flat sides of her sculptures.
4. Collaborative Creation
Beginning in 1961, Truitt stopped constructing her own sculptures, focusing her time and energy instead on painting their surfaces. This begs viewers to consider the concept of authorship in relation to artworks made in collaboration.
5. Directions
In preparatory drawings for Summer Dryad (1971) Truitt assigned a cardinal direction to each side of the sculpture, suggesting the current display of the work at NMWA is how she wished for it to be installed and seen.