Fall III
Close up of Fall III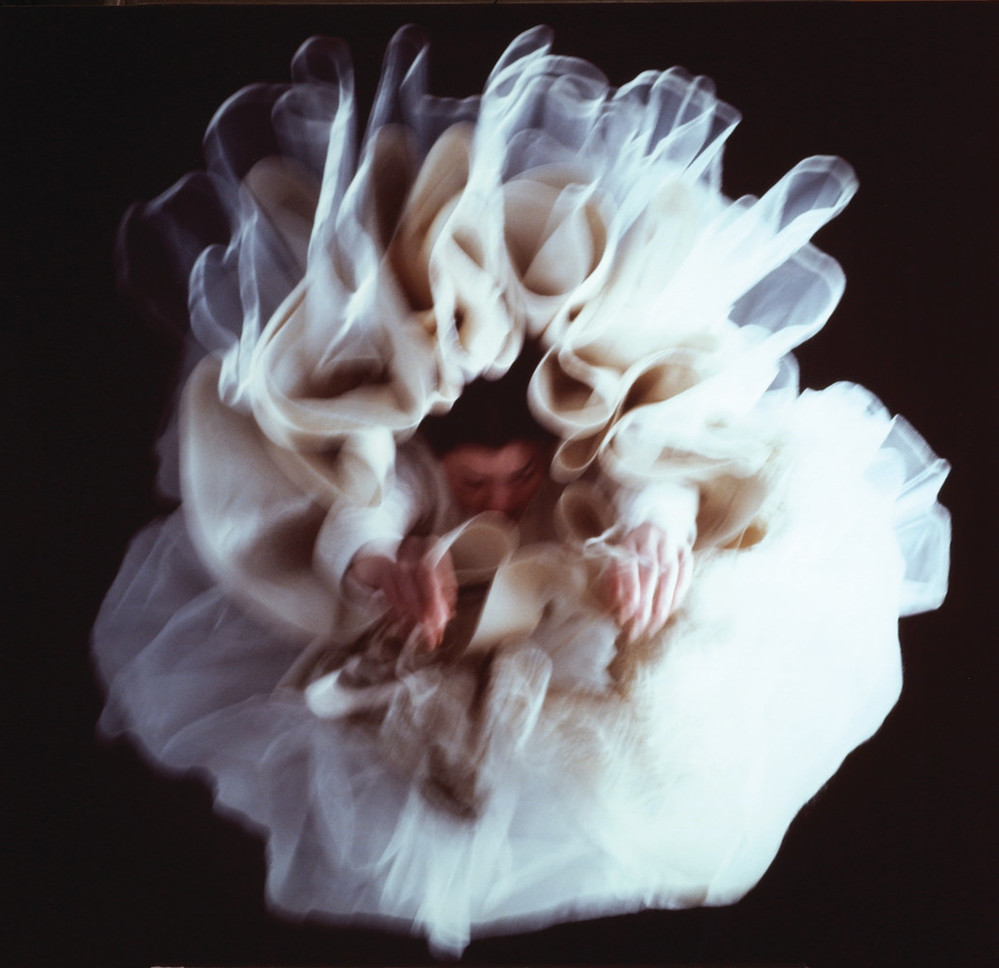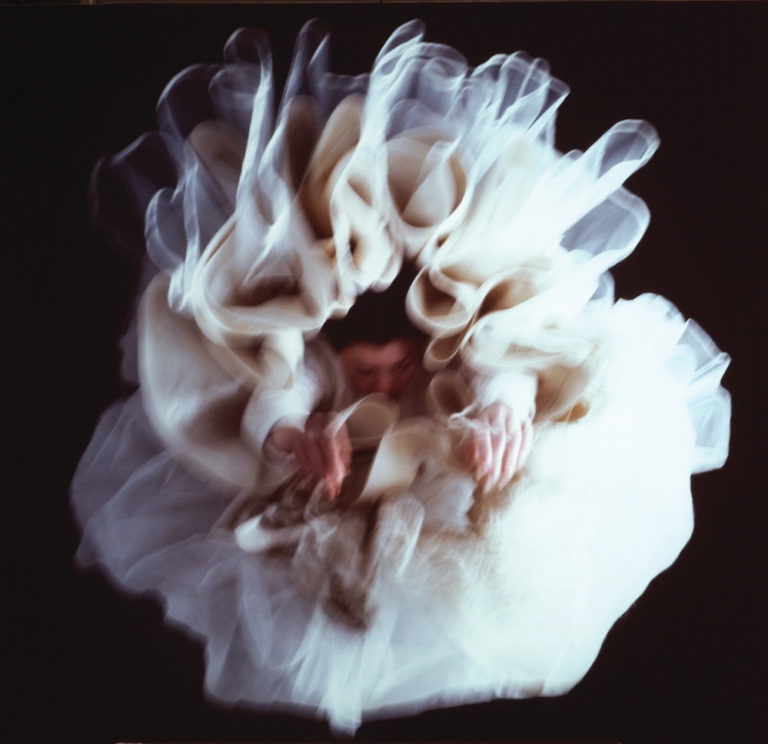 Fall III depicts a well-dressed woman hanging upside down. Shot from below the figure's body, the woman appears enveloped in flowing fabric that could be protecting, entrapping, or consuming her.
"The image of the woman hanging upside down with her skirt over her head came to me as a vision," says Charlotte Gyllenhammar. "It felt too violent to expose her in that position. . . . But when I changed the perspective and instead filmed the hanging woman from below, I could show her and protect her at the same time. The segment of the image both conceals and reveals."
Gyllenhammar admits it took years to process her vision through sketches and experimentation before she felt comfortable executing this work. Emboldened after successfully suspending an oak tree with its roots skyward, she began a 17-year multimedia series, in which Fall III is included. Subsequent sculptures extend Gyllenhammar's exploration of inverted perspectives.
Capturing this image necessitated non-traditional art materials—a film studio, green screen, and harness—and technical expertise. Gyllenhammar credits her model, who endured hanging upside down for approximately eight minutes, for making her idea a reality.
Fall III's symmetry lends harmony and order, mitigating what might be seen as an unsettling image. The blurred lines of the fabric and figure imply movement and abstract the subject, allowing for varied interpretations and associations.