The Fan
Close up of The Fan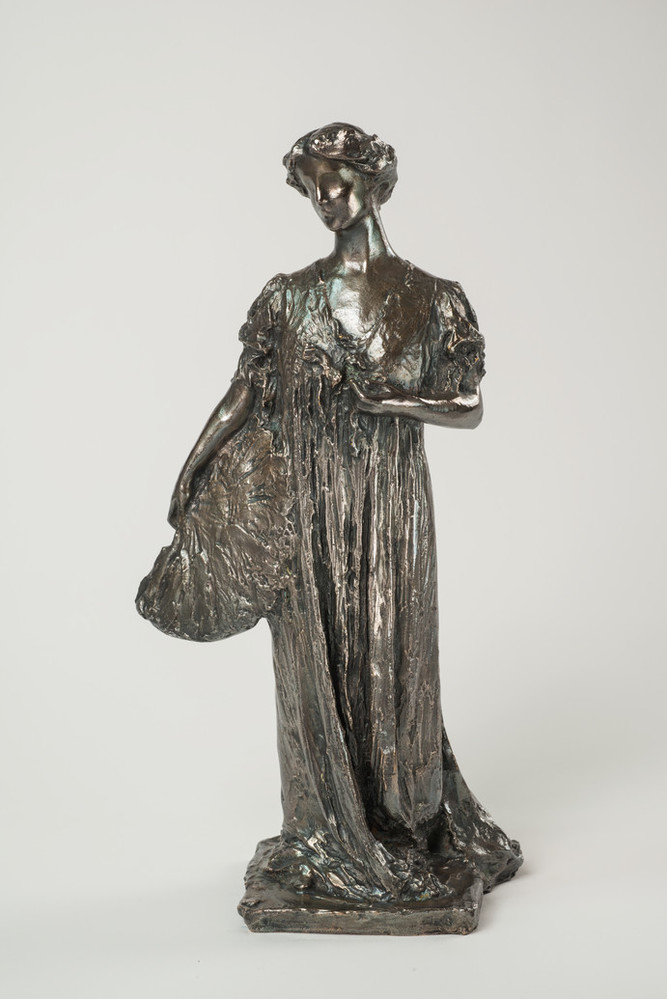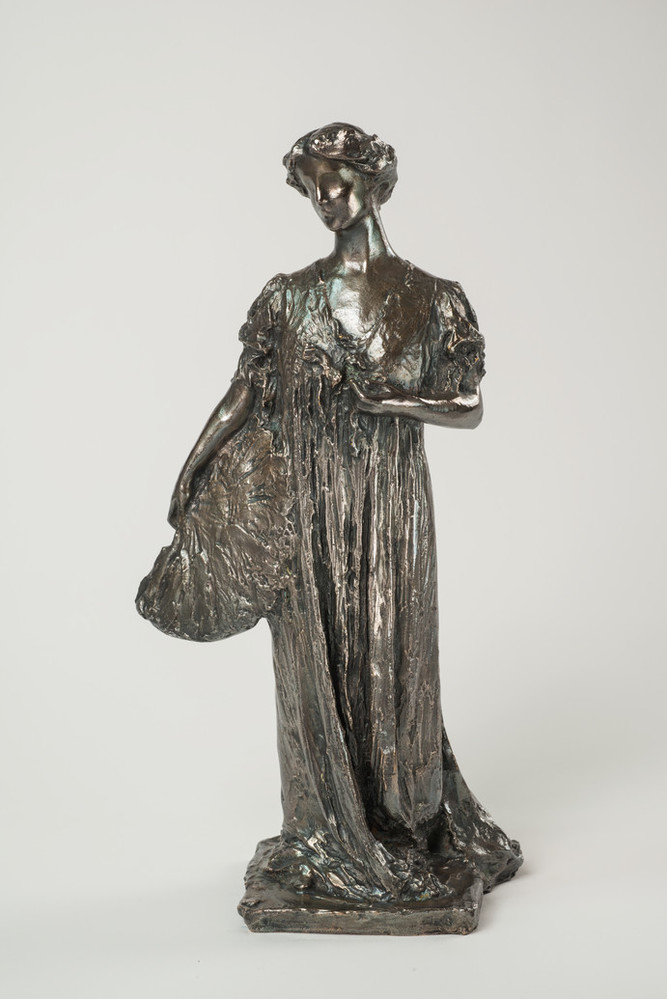 Although Bessie Potter Vonnoh rendered numerous large-scale public sculptures in her lifetime, it was her small sculptures of middle-class domestic harmony that were particularly popular with contemporaries.
The Fan functions as a study in contrasts. The woman's gossamer gown flows into vertical striations that suggest a fluted column, emphasizing the figure's reserved mien and static pose. At the same time, those grooves create a dynamic, flickering surface and provide a sense of rhythmic movement around the figure.
Drawing on influences ranging from Tanagra terra cotta figures of ancient Greece to the domestic scenes rendered by Mary Cassatt and Auguste Renoir, Vonnoh shaped a style and subject matter distinctively her own. Despite care and deliberation in rendering her subjects, Vonnoh managed to give the impression of spontaneity, which added to her sculptures' appeal.