Bessie Potter Vonnoh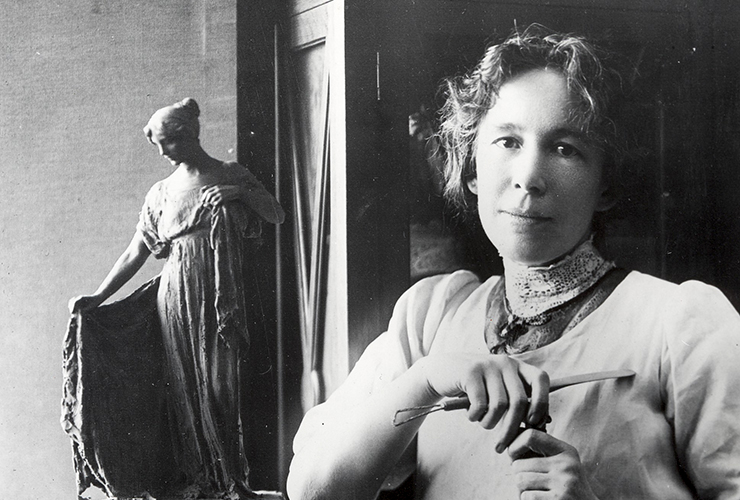 Born in St. Louis, Vonnoh grew up in Chicago, where her family moved in 1874. In her teens, she studied at the School of the Art Institute of Chicago under Lorado Taft, an illustrious, Paris-trained, American sculptor. Taft later employed Vonnoh as one of his "White Rabbits," a group of female artists who assisted him with sculpture projects for the World's Columbian Exposition of 1893.
Soon after, Vonnoh opened her own Chicago studio and began modeling small, delicately tinted plaster portraits of her friends. The popularity of these works enabled Vonnoh to fund her first trip to Europe in 1895. In Paris, she met sculptor Auguste Rodin, who became an important influence.
Back in Chicago the following year, Vonnoh achieved fame with Young Mother (1896), a tabletop-size sculpture of a woman cradling her infant. This work became one of Vonnoh's most sought-after sculptures and was reproduced many times.
In 1899, Vonnoh married the painter Robert William Vonnoh and moved with him to New York, where they resided until his death in 1933. Her career continued to prosper. She earned many medals, had important one-woman exhibitions, and received large public commissions, such as the Burnette Fountain in New York's Central Park and the portrait of James S. Sherman in the U.S. Capitol.