Bridget Riley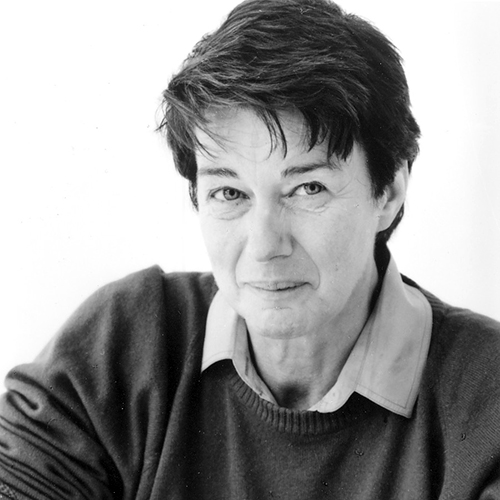 Riley's geometric, entrancing paintings incorporate simple color and bold shapes that create dizzying optical effects. In the 1960s, her work immediately permeated popular culture and designers co-opted her designs for fabrics and posters.
She earned her degrees at Goldsmiths College in London in 1952 and at the Royal College of Art's Painting School in 1955. Riley's interest in optical effects evolved from her study of Georges Seurat's pointillist technique. The Post-Impressionist had painted his works using small dots of paint that, when viewed from a distance, blended together to form different color combinations.
Riley's early work featured closely juxtaposed fields of black and white in abstract, geometric patterns. In the late 1960s, she introduced a full range of color into her paintings, allowing her to expand her experiments in perception and optics. Due to the large scale of much of her work, Riley supervises a workshop of assistants who aid in executing her large paintings.
A 1965 group exhibition at the Museum of Modern Art in New York and an honorable International Prize for Painting at the 1968 Venice Biennale, a first for a British woman artist, catapulted Riley to international recognition. The Tate Gallery, London, organized a retrospective of her work in 2003, and the Musée d'Art Moderne de la Ville de Paris presented another in 2008. Riley lives and works in London, Cornwall, and France.