George II tea caddy
Close up of George II tea caddy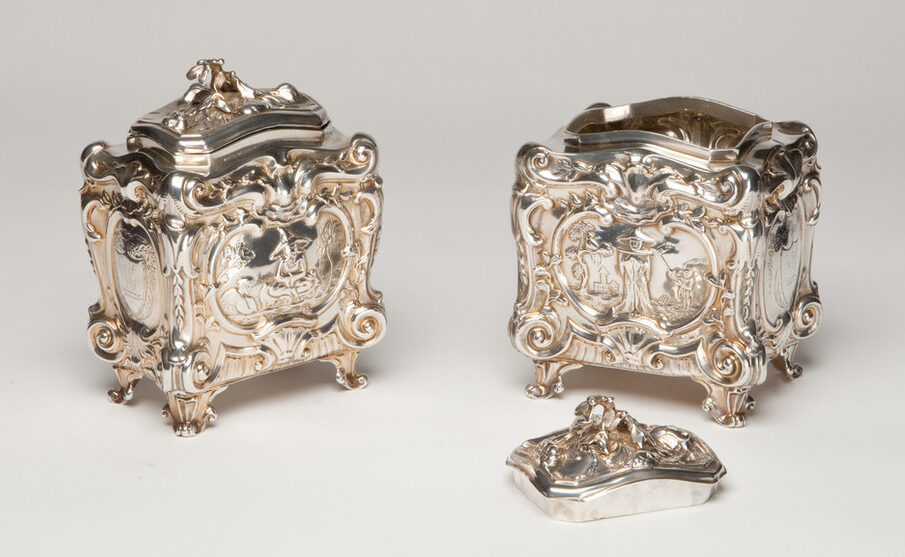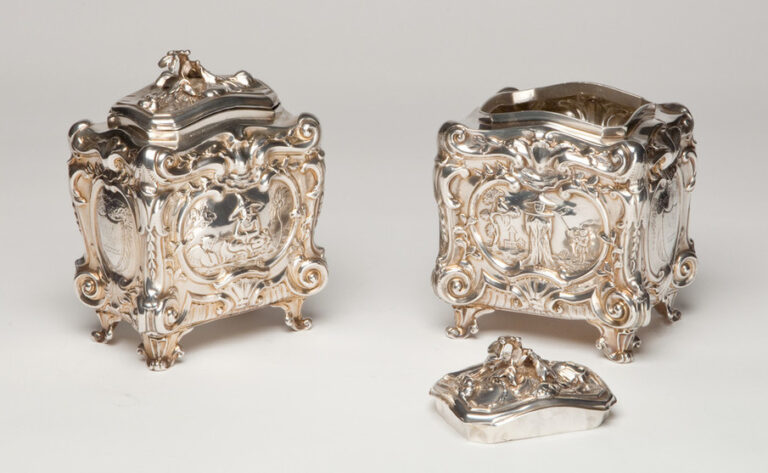 This George II caddy was used to store tea, its small size evidence of how expensive and rare tea was at the time. The word caddy is derived from the Malaysian word kati, which designated a unit of measurement almost equivalent to a British pound. Tea was considered an exotic luxury item from China, so the scenes depicting tea planters and pickers on the front and back panels of these tea caddies were typical in decorative arts of the 18th century.
The panels of this George II tea caddy exemplify chinoiserie, the decorative expression of the West's imaginings of the Far East. Chinoiserie combined Chinese, Japanese, Indian, and even Turkish motifs with fashionable Western shapes and designs. The chinoiserie panels are combined with elements of the exuberant Rococo style. The curved bombé form of the boxes and low, scroll bracket feet are derived from French Rococo furniture in the Louis XV style.
Using an embossed, or repoussé, technique, the George II tea caddy is decorated abundantly with Rococo scrolls, shells, and flowers in addition to its chinoiserie panels.