On Guard
Close up of On Guard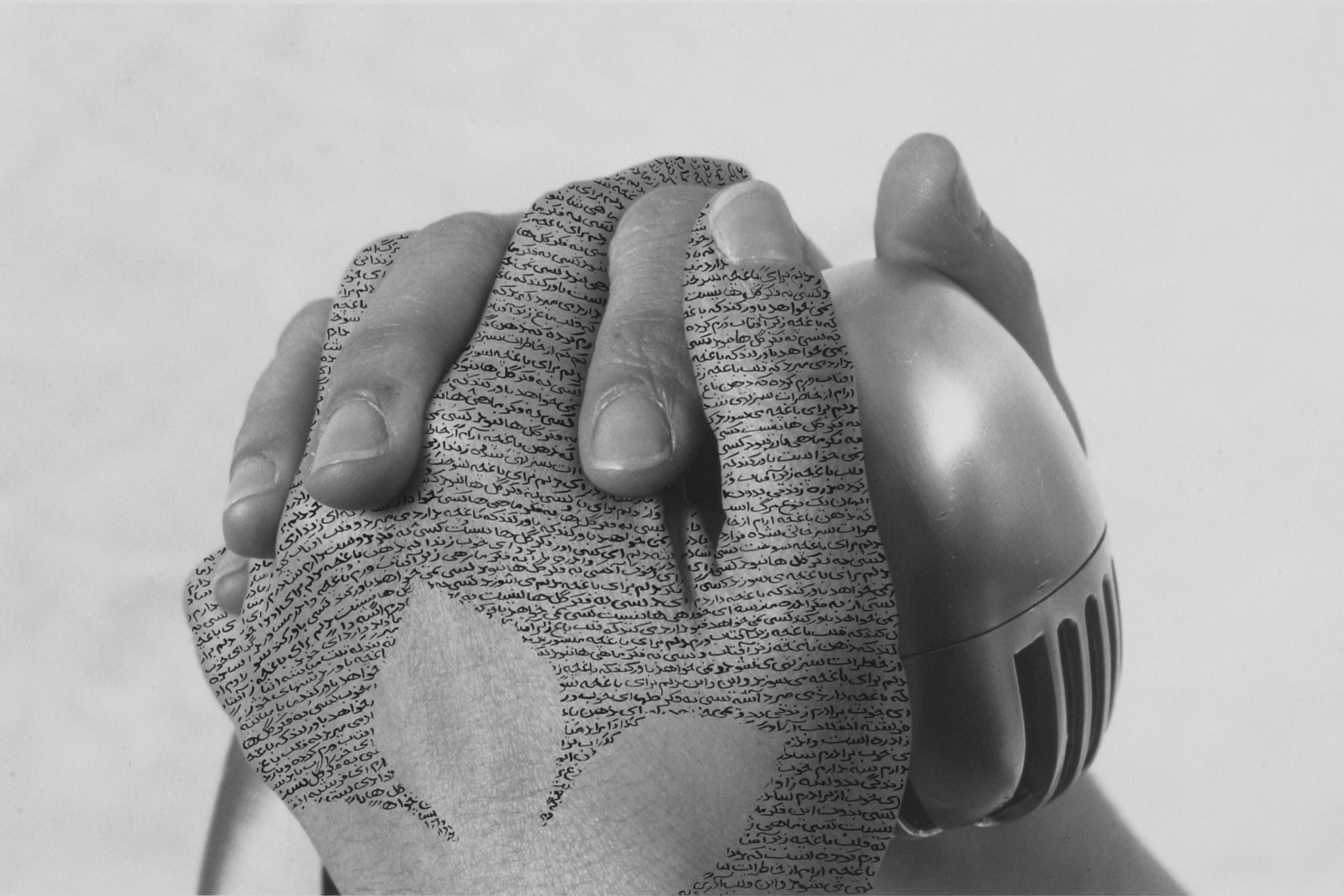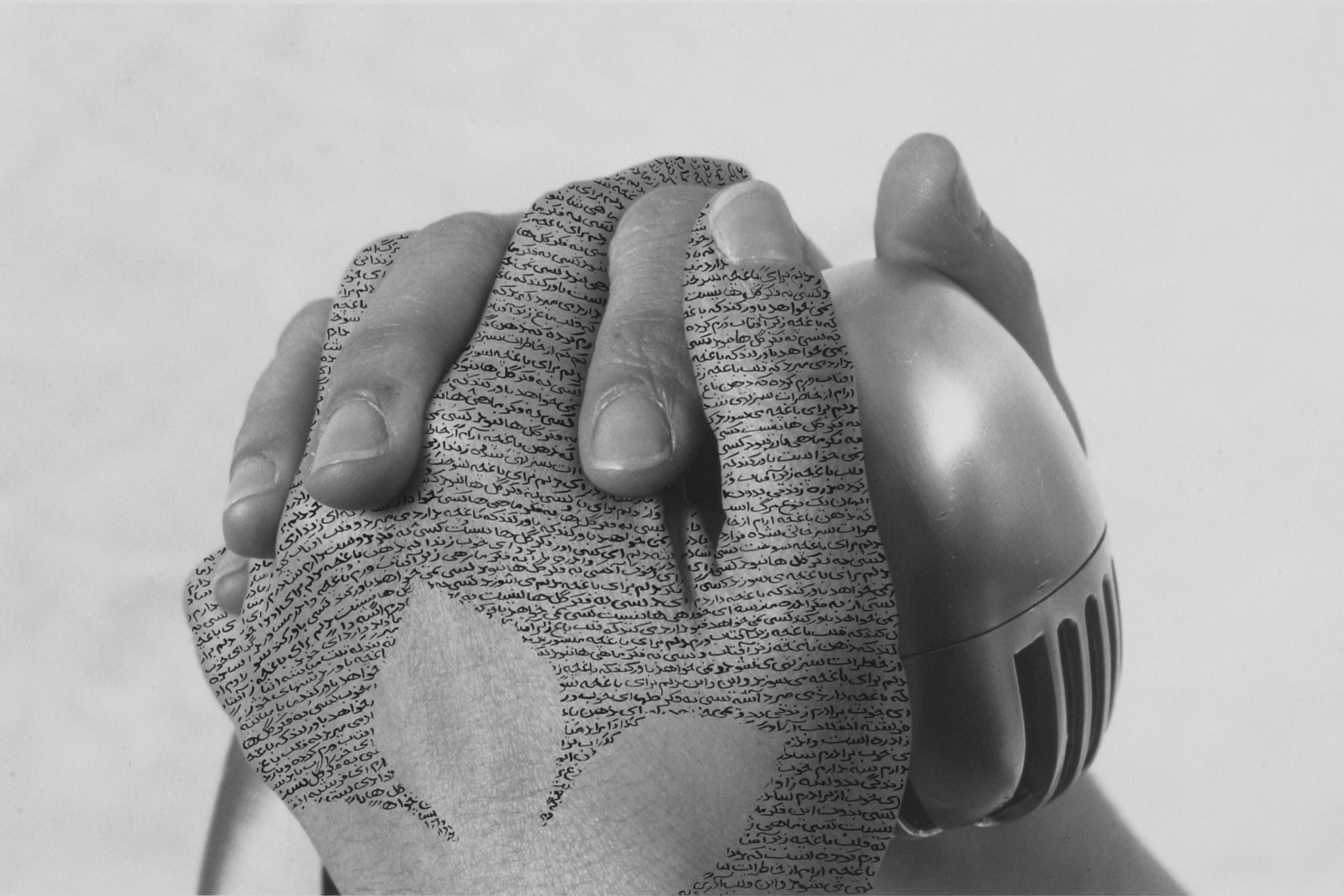 Shirin Neshat's photographs and video installations explore the cultural issues that shape her native Iran, with particular emphasis on the experience of women. She grew up in a westernized, upper middle class family in Iran and attended college in the U.S.
Returning to Iran in 1990, she was stunned by the cultural shifts that had resulted from the Iranian Revolution and the establishment of a conservative Islamic republic. Neshat began making art about the collision of western and eastern ideologies, which had profoundly impacted her and her family's lives.
On Guard is part of a series of photographs Neshat created in the 1990s that depict parts of women's bodies. To make these images, she or her models put on a chador, a large black cloth worn by some Iranian women to cover their head and body while in a public space. She photographed the parts of the body that the chador left uncovered: eyes, hands, and feet. Neshat then inscribed the photographic prints with Farsi poetry.
In this image of her hands clasping a microphone, the text forms a veil-like screen over her skin. On Guard exemplifies the dichotomies that have shaped contemporary Iranian society: man and woman; communication and silence, and freedom and oppression.