Shirin Neshat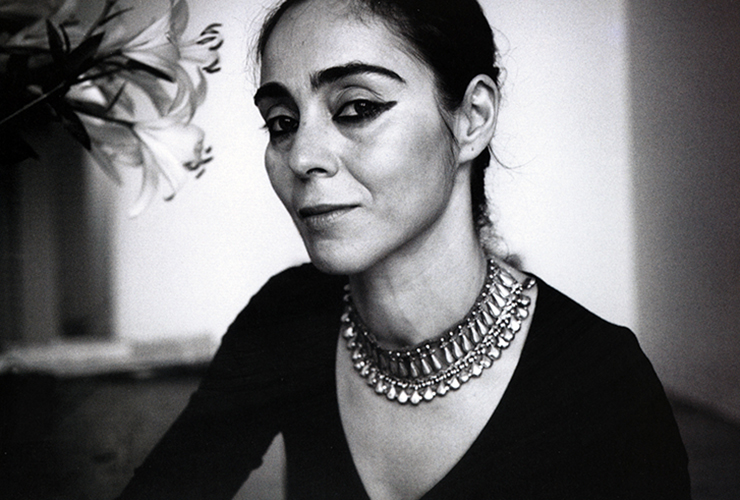 Neshat left Iran to study art in Los Angeles in 1974, just prior to the Iran Islamic Revolution; she did not return until 1990. At that time, Neshat began to photograph herself wearing the chador, or veil. In 1983, Islamic law dictated the wearing of chador for women. Much of Neshat's work examines the physical, emotional, and cultural implications of veiled women in Iran.
Her work, which has never been shown in Iran, essentially declares the female presence in a male dominated culture. In her films and photographs, the female gaze becomes a powerful and dangerous instrument for communication.
Her first series of photographs, Woman of Allah, 1993–97, combines images of women with written words taken from religious texts. Neshat further explored cultural taboos through video and video installations.
In 1999, she won the 48th Venice Biennial prize for her film Turbulent, which contrasts a man singing in front of an all-male audience, with a woman singing to an empty concert hall. Her work has been shown throughout Europe and the United States. She currently lives in New York and the majority of her work is filmed in Morocco, Turkey, and the United States.