The Hispanic Project #19
Close up of The Hispanic Project #19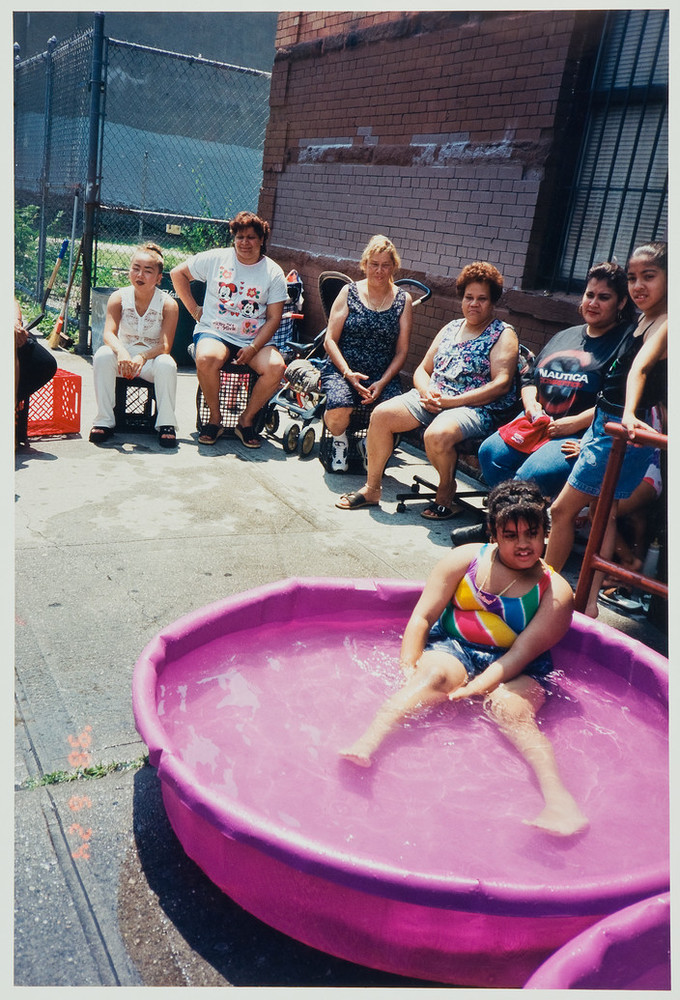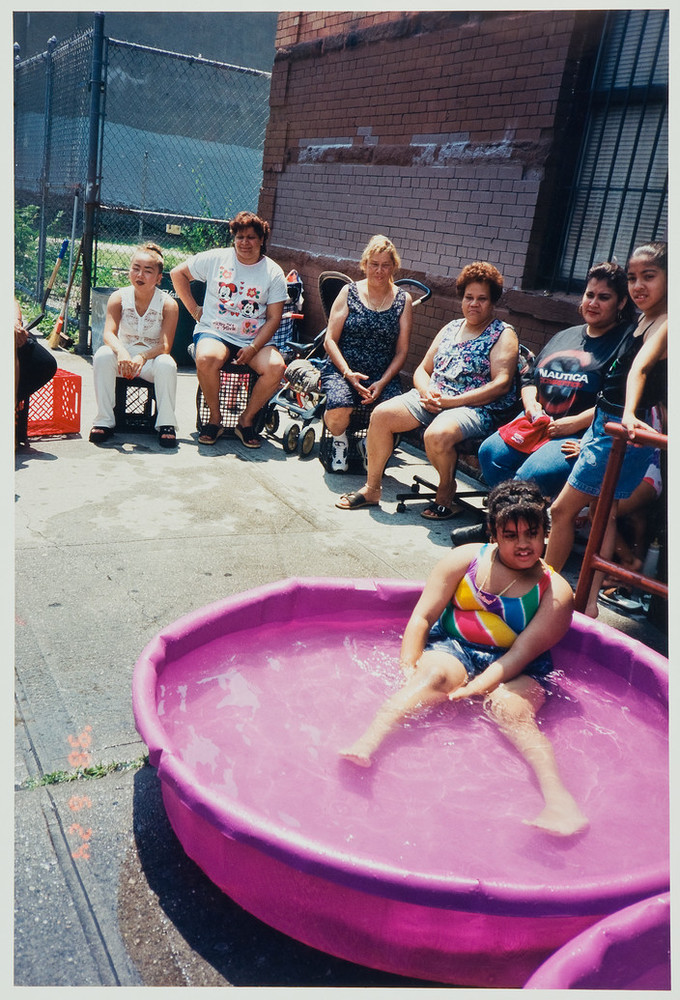 Nikki S. Lee blended photography and performance in her expansive Projects series in which she carefully observed—and then adopted—general styles of dress and gesture within several American sub-cultures. When identifying as a Latina for the photographs in The Hispanic Project, Lee wore colored contact lenses, a ponytail extension, and clothing and make up she purchased in Spanish Harlem. Handing off her point-and-shoot Yashica T4 camera to a friend or member of the group, she had herself photographed at the National Puerto Rican Day Parade in New York City and hanging out in Harlem neighborhoods.
Lee believes that individual identity is fluid and that her Projects were extensions of her self: "Changing myself is part of my identity." Her work proposes questions regarding social behavior in contemporary culture. Do we choose our social groups consciously? Is it possible for us to move between cultures?
Before asking to be photographed by members of a particular group, Lee explained her project to them. People often thought she was a flighty art student, but they posed with her willingly. Their nonchalance around her camera suggests that they found her hybrid identity to be aligned with current cultural trends.