The Holy Family with St. Elizabeth and St. John the Baptist
Close up of The Holy Family with St. Elizabeth and St. John the Baptist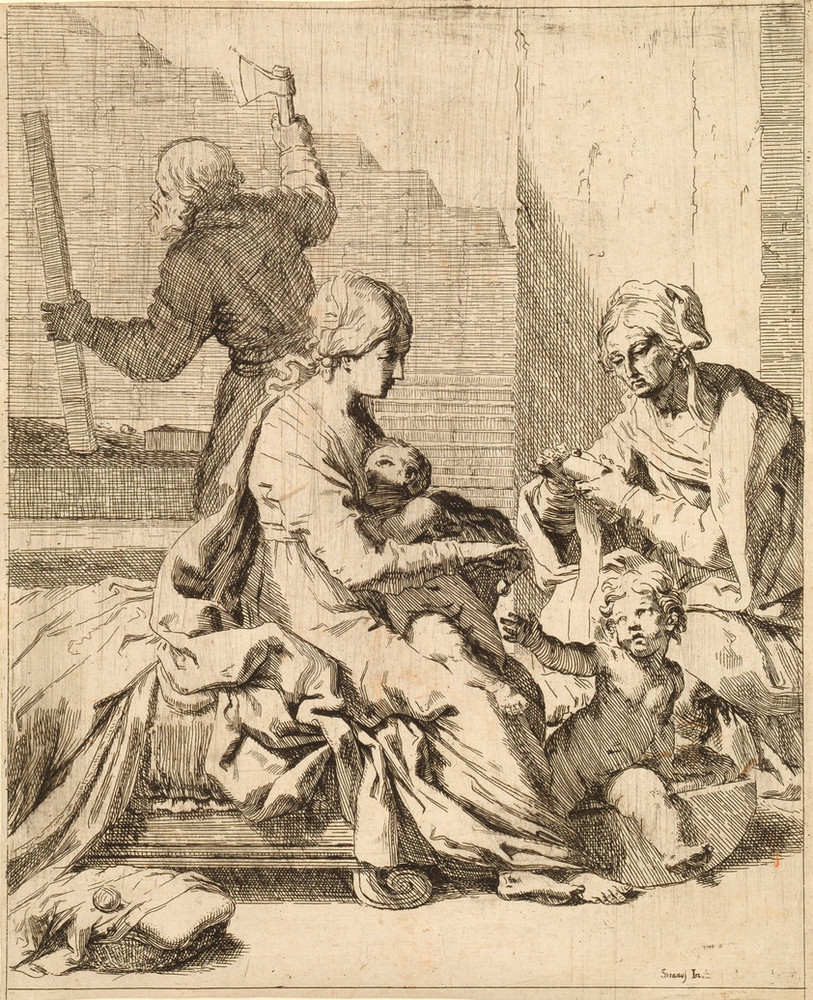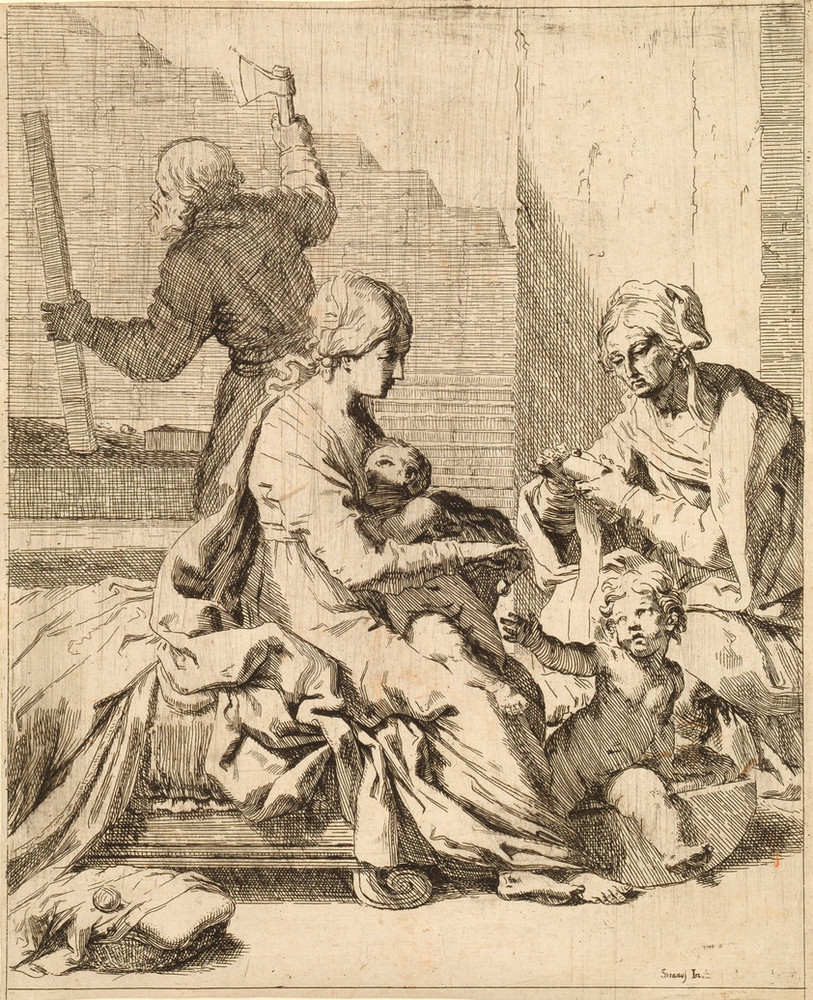 Elisabetta Sirani created numerous depictions of the Holy Family, often repeating or varying the themes for private collectors. She may have created this etching as a more personal view of Mary and Saint Elizabeth with their children.
Sirani portrays the figures in a domestic setting. The Virgin Mary nurses Jesus, who rests across her lap. Saint John squirms at her feet, reaching for the object that Mary dangles in front of him. Saint Elizabeth sits at the right, and Saint Joseph, carpentry tools in hand, occupies the background. Presenting Jesus and his cousin John the Baptist as ordinary, playful children emphasizes Sirani's familiar and affectionate approach.
As in her paintings, Sirani demonstrates her accomplished use of chiaroscuro and pictorial handling while expressing sentiment through intimate poses. While Sirani does not depict the minute details of clothing or setting, she does illustrate complex fabric folds and the weathered face of Saint Elizabeth.