Elisabetta Sirani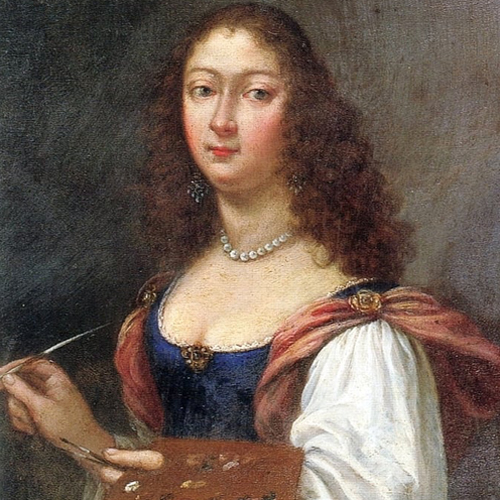 An independent painter by 19, Sirani ran her family's workshop. When her father became incapacitated by gout, she supported her parents, three siblings, and herself entirely through her art.
Sirani spent her life in Bologna, a city famous for its progressive attitude toward women's rights and for producing successful female artists. She became known for her ability to paint beautifully finished canvases so quickly that many visited her studio to watch her work. Her paintings were acquired by wealthy, noble, and even royal patrons, including the Grand Duke Cosimo III de Medici.
Sirani's funeral was an elaborate affair involving formal orations, special poetry and music, and an enormous catafalque decorated with a life-size sculpture of the deceased. In addition to her substantial oeuvre, Sirani left an important legacy through her teaching. Her pupils included her two sisters, Barbara and Anna Maria, and more than a dozen other young women who became professional painters.