Elizabeth Adela Armstrong Forbes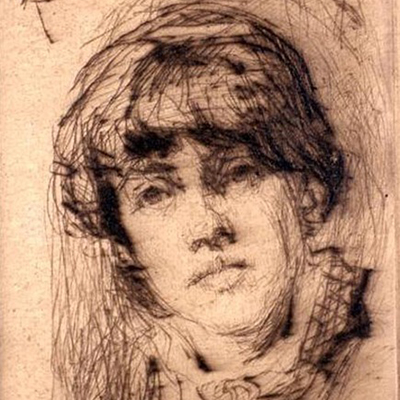 As a young girl, Forbes studied drawing in her native Canada and in England. She later studied with William Merritt Chase at the Art Students League of New York. In 1882 she moved to Pont-Aven, Brittany, where she experimented with plein-air painting, a technique that impacted her future oeuvre. Returning to London in 1883, Forbes developed her talent as a printmaker and was elected to the Society of Painter Etchers.
An established professional artist by 1885, she settled in Newlyn, England, where she met and married the painter Stanhope Alexander Forbes. Together they opened the Newlyn Art School in 1899, teaching artists to paint from nature. Despite being a cofounder of the school, she struggled against the perception that women should not work outside of the home unchaperoned.
In addition to working in watercolor, pastel, oil painting, and etching, Forbes also wrote poetry and authored and illustrated a children's book, King Arthur's Wood (1904). She exhibited in London at the Royal Academy of Arts and the Royal Institute of Painters in Watercolours. Additionally, she won awards including an 1891 medal for painting at the Paris International Exhibition and an 1893 gold medal in oil painting at the World's Columbian Exposition in Chicago.