Will-o'-the-Wisp
Close up of Will-o'-the-Wisp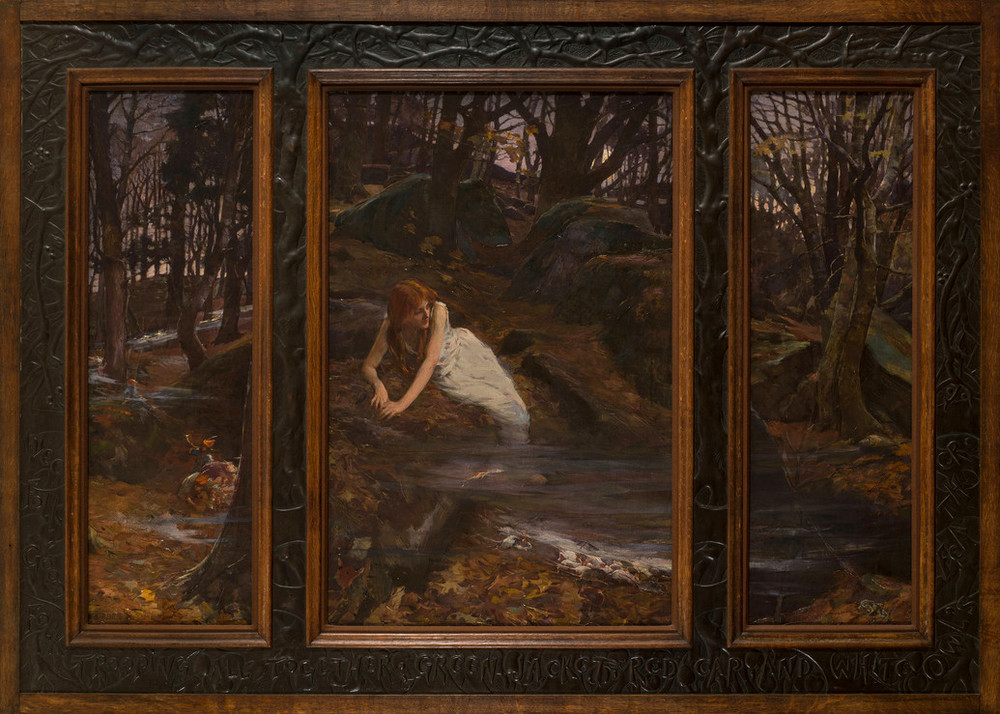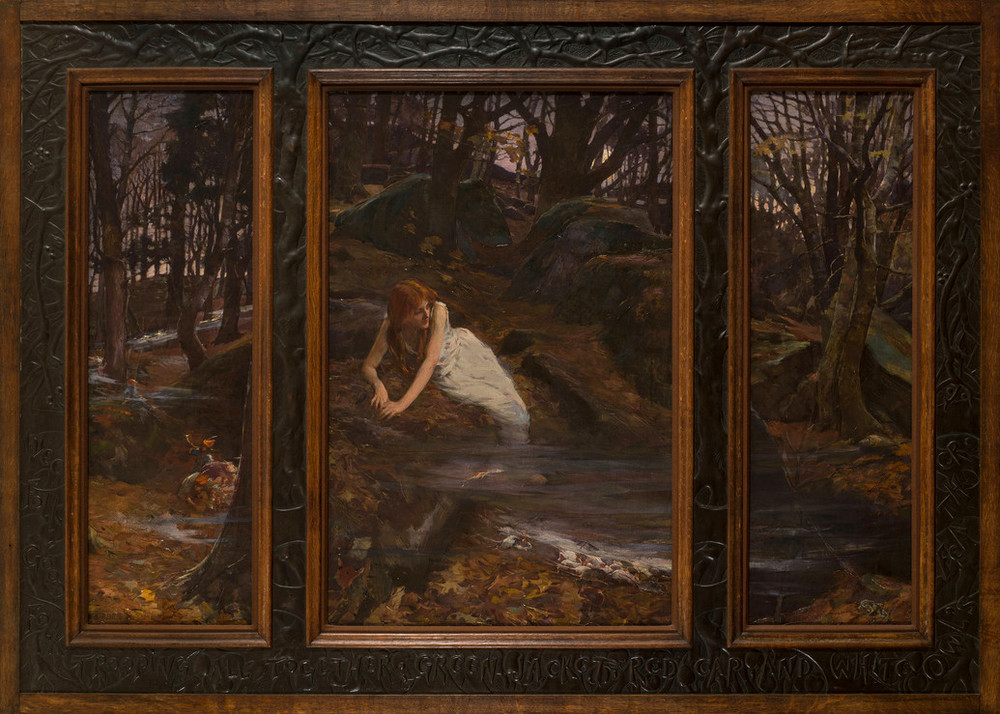 Elizabeth Adela Armstrong Forbes based her painting Will-o'-the-Wisp on the symbolic poem The Fairies by Irish poet William Allingham. She depicts the story of Bridget, who was stolen by "wee folk" and brought to the mountains for seven years. Upon returning to her village, Bridget discovers that all of her friends are gone.
Set in autumn with bare trees silhouetted against a moonlit sky, the triptych's dark rocks, swirling mist, and eerie glow add to the mystical aura surrounding Bridget, the "stolen child…dead with sorrow…on a bed of flag leaves." In the left panel, little forest denizens, who in Irish legends often entice young girls with sensory pleasures, troop through the forest.
Will-o'-the-Wisp displays the tenets of the Newlyn Art School in its meticulous portrayal of natural detail. Yet the work's mythical world is characteristic of late Pre-Raphaelite paintings. So too is the elaborately hand-wrought oak frame, which incorporates sheets of copper embossed with intertwined tree branches. Lines from Allingham's poem inscribed on the frame allude to the centuries-old philosophical dialogue between the relative artistic merits of painting versus poetry.