Horror on the National Mall!
Close up of Horror on the National Mall!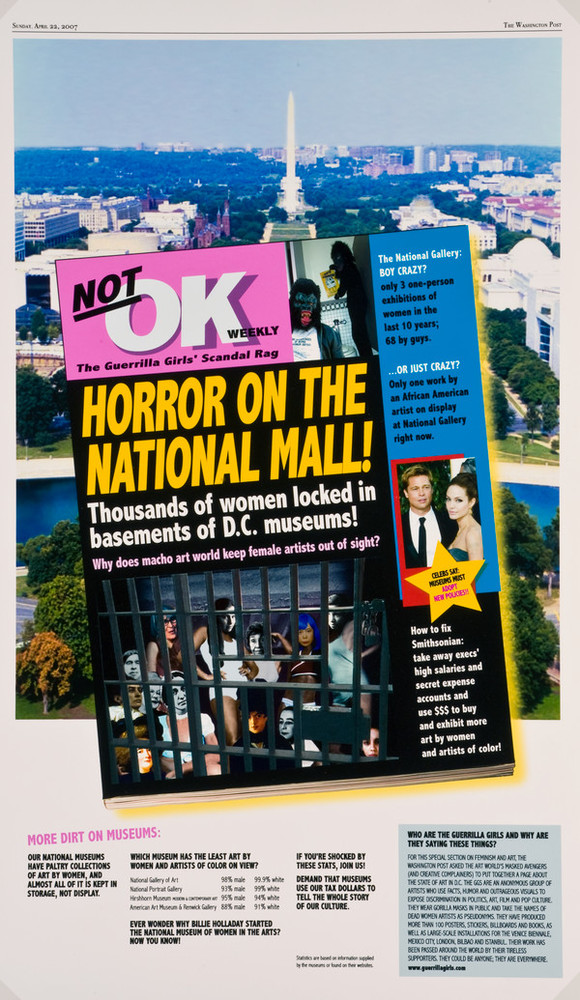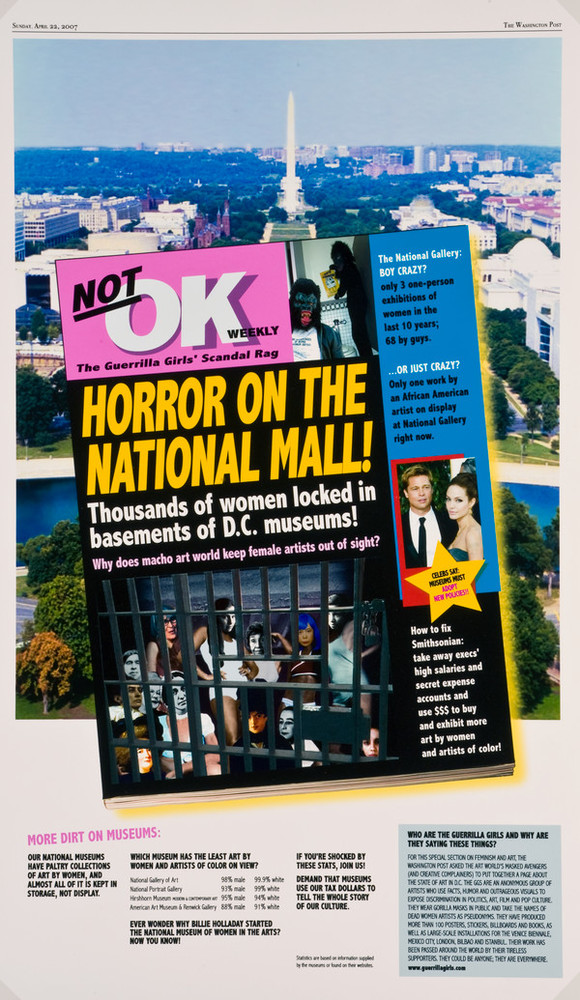 The Guerrilla Girls are known for using "guerrilla" tactics to expose gender and racial imbalances within contemporary cultural institutions. In 2007, Blake Gopnik, then chief art critic for The Washington Post, asked the Guerrilla Girls to create a full-page work for a special Post section on feminism and art (April 22, 2007). Gopnik's section was partly inspired by the exhibition WACK! Art and the Feminist Revolution, organized by the Museum of Contemporary Art, Los Angeles, and exhibited at the National Museum of Women in the Arts in 2007.
In response to Gopnik's invitation, the Guerrilla Girls produced this tabloid-style broadside that was printed in the newspaper and subsequently as a photolithograph. The print presents statistics that demonstrate how few works of art by women and artists of color are on view in Washington, D.C., museums. In this work, the Guerrilla Girls ask: "Ever wonder why Billie [Wilhelmina] Holladay started the National Museum of Women in the Arts? Now you know!"