Leia
Close up of Leia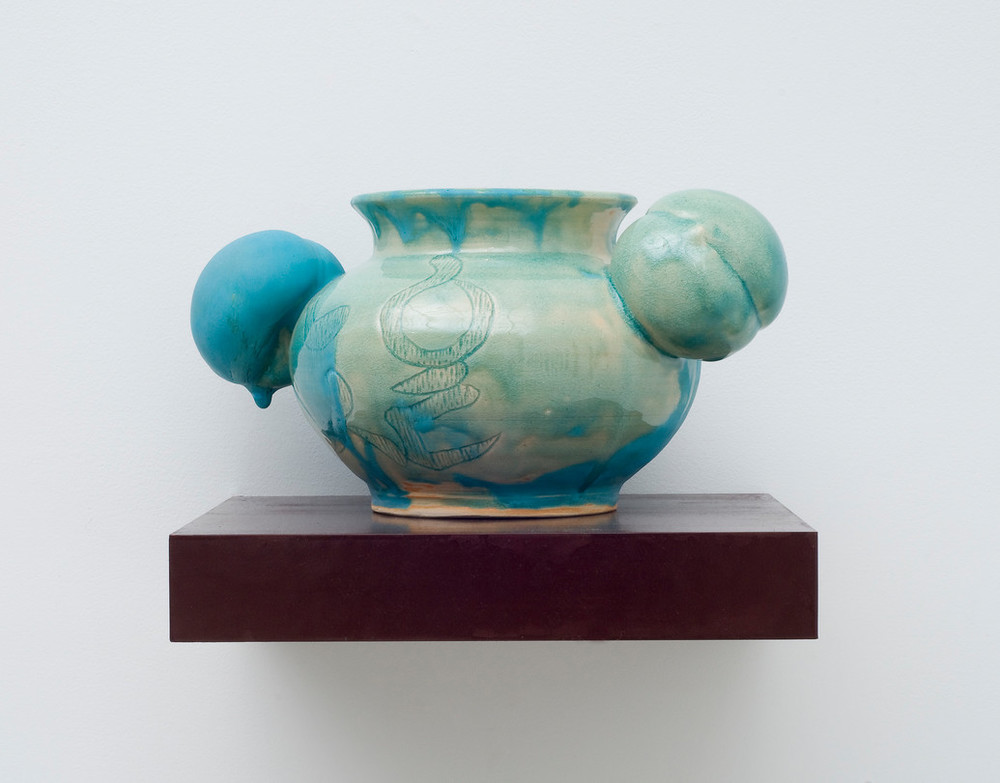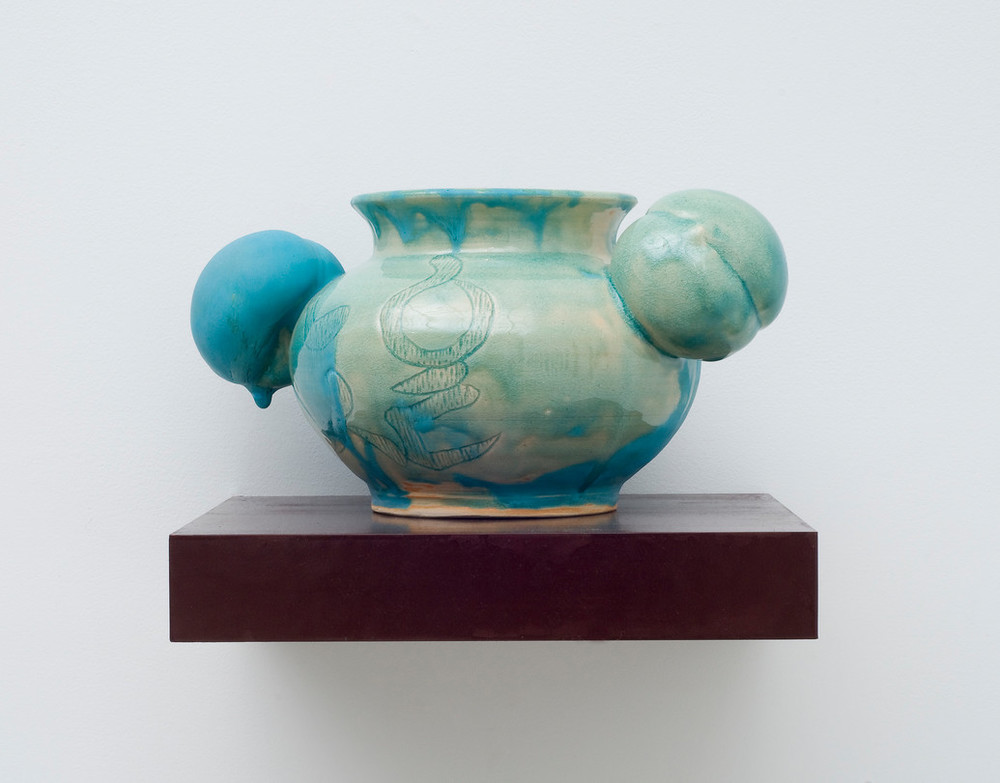 Although she was trained as a painter, Jiha Moon also works with clay, inspired by the medium's "long history connecting East and West." Moon frequently fuses cultural elements native to Korea with Western popular culture to explore the many facets of global identity.
Moon deconstructs and layers iconic images into uncharacteristic positions to create works that she describes as "somewhat familiar yet very strange at the same time." Her ceramic work in NMWA's collection, Leia, incorporates bright turquoise glazes—traditional colors found in Asian ceramics. Upon closer examination, the viewer can find recognizable shapes, like those of a peach.
A common motif in Moon's works, the peach holds multiple meanings and associations for the artist. It is a prominent symbol in the state of Georgia, where Moon resides, as well as a symbol of happiness and longevity in Korean culture. The placement of the two peach-shaped forms on either side of the vessel reference the character of Princess Leia in the Star Wars films—and her iconic hairstyle. Characteristic of her oeuvre, Leia exemplifies the artist's interest in blending conventional opposites.