Men and Girls Walking
Close up of Men and Girls Walking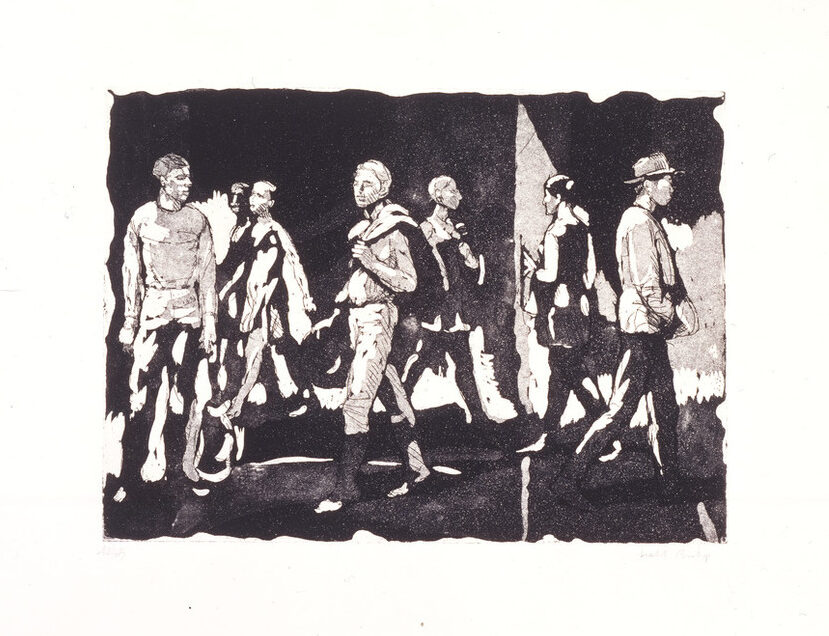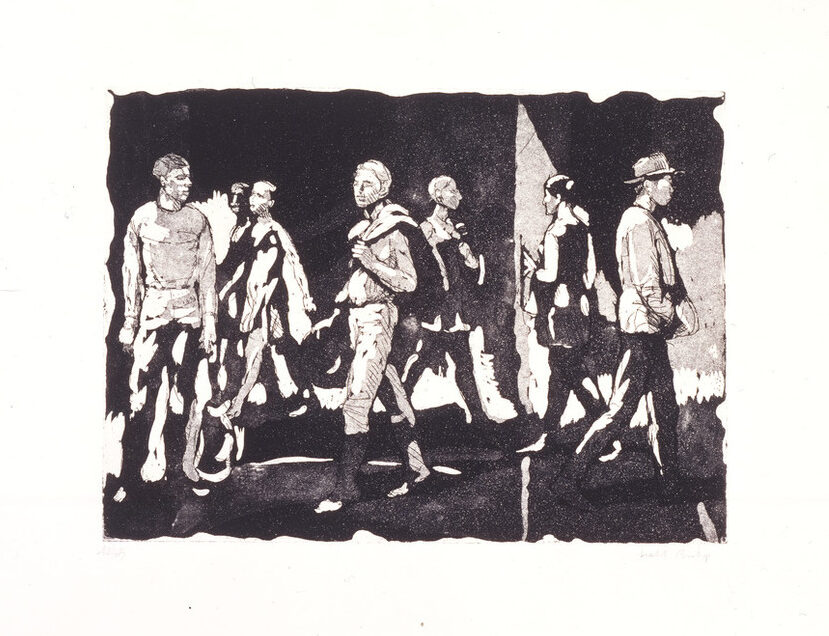 In 1918, at age 16, Isabel Bishop moved from Detroit to New York and enrolled at the New York School of Applied Design for Women with the intention of studying illustration. Two years later, she transferred to The Art Students League of New York, where she studied painting until 1924. She instructors Guy Pène du Bois and Kenneth Hayes Miller encouraged her study of classical art.
Bishop felt that 17th-century Baroque art had the greatest influence on her work, particularly the work of Peter Paul Rubens. His figures blended with their backgrounds and gave the impression of realistic movement. She once commented, "Everything I have tried to do is Baroque…The essence of the baroque style to me is continuity, a seamless web."
Nowhere is Bishop's attempt to unify figure and ground more obvious than in her famous walking studies from the 1960s through 1980s, such as Men and Girls Walking. During that time, Bishop produced etchings and paintings of people passing on the street, fused with their environments to form cohesive compositions.