Figure (Merryn)
Close up of Figure (Merryn)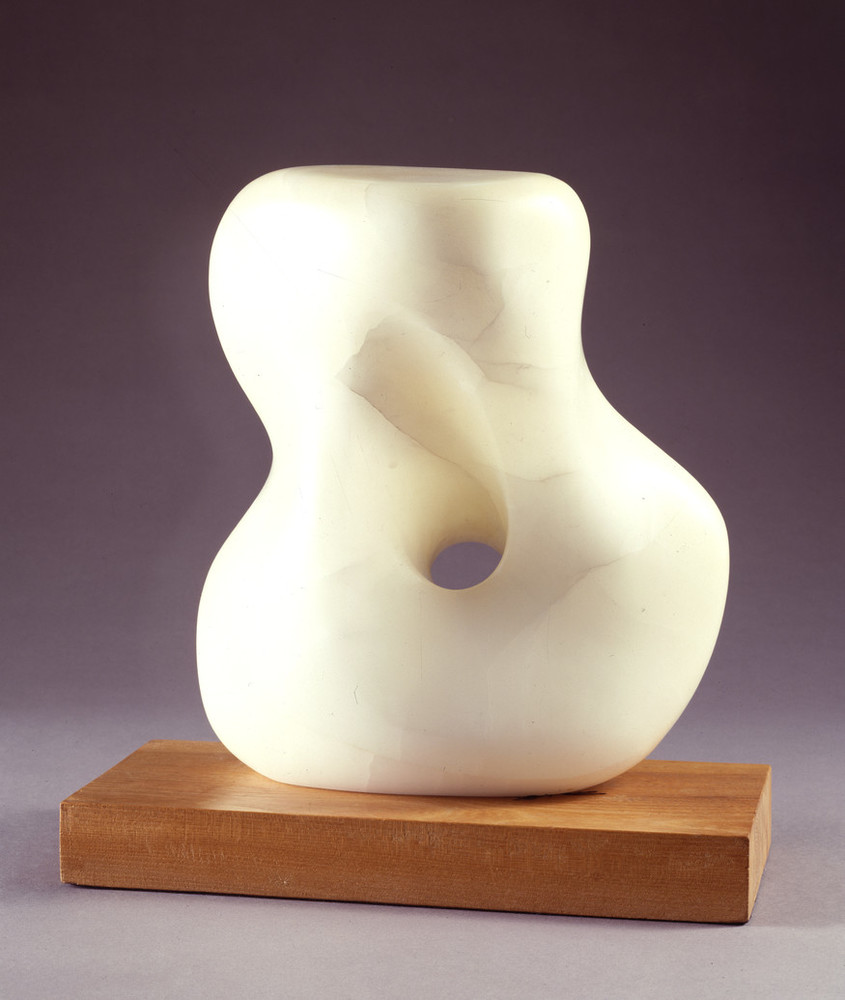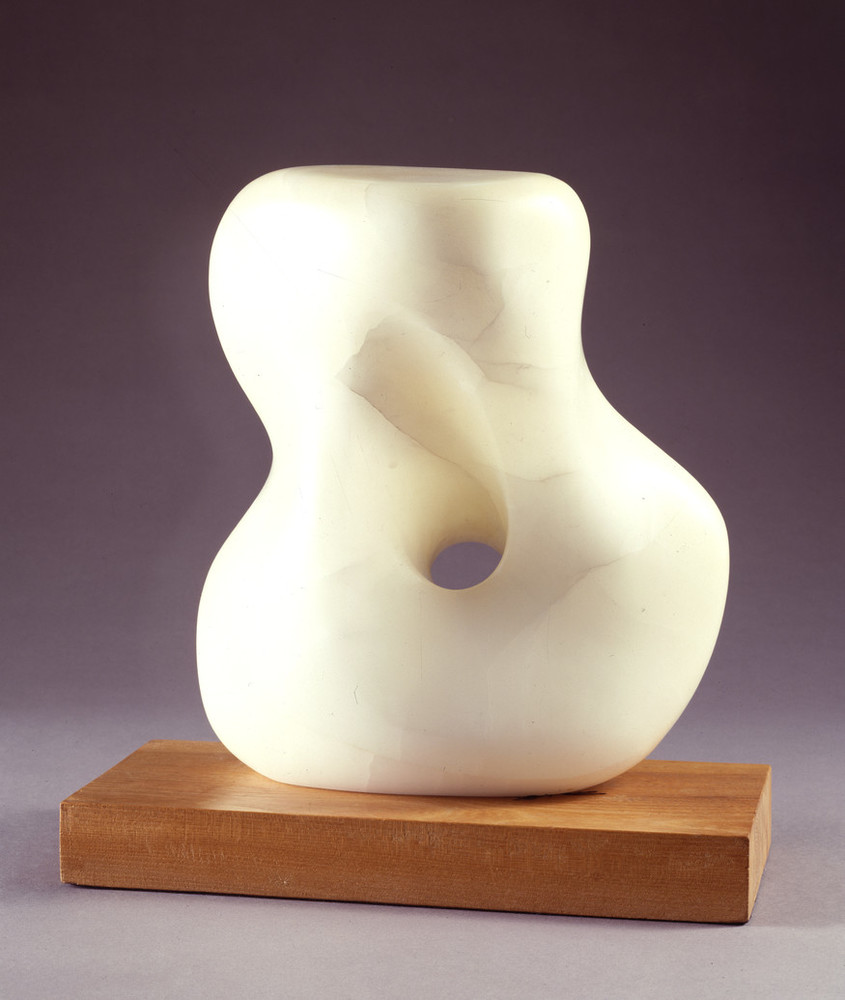 Figure (Merryn) does not directly depict the seaside village near Cornwall, England, after which it is titled. The sinuous curves of the stone signify both the rolling Cornish landscape and the outline of a human figure moving through it. The hole piercing the center represents a fluid melding of the two.
Barbara Hepworth observed: "For me, the whole art of sculpture is the fusion of these two elements—the balance of sensation and the evocation of man in his universe." Hepworth evolved her upright abstract forms prior to moving to Cornwall, yet her sculptures resemble ancient stone markers (sometimes called dolmens) that dot the Cornish countryside.
Hepworth and her art school classmate Henry Moore were among the first modern British sculptors to create works through direct carving of stone or wood. Prior to the 20th century, artists typically made small models in clay and hired artisans to reproduce the model in marble or bronze.
In the 1930s, Hepworth was also the first modern artist to pierce carved sculptures as an evocative formal device. Hepworth and other direct carvers demonstrated both a technical virtuosity and a sensitivity to the intrinsic nature of materials.