Nude Arranging Her Hair
Close up of Nude Arranging Her Hair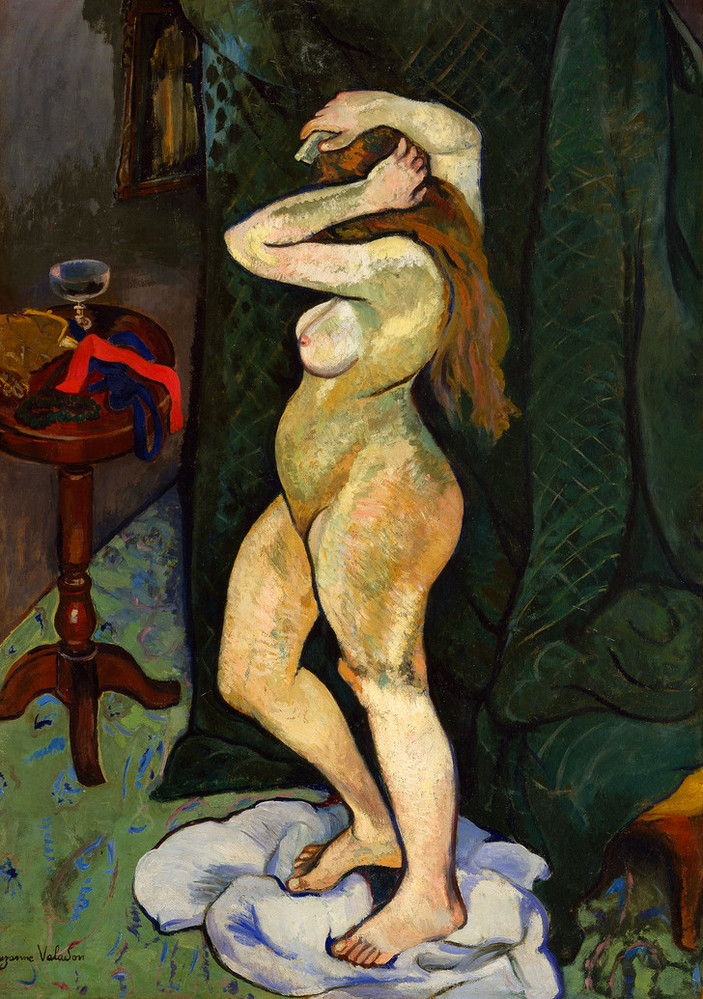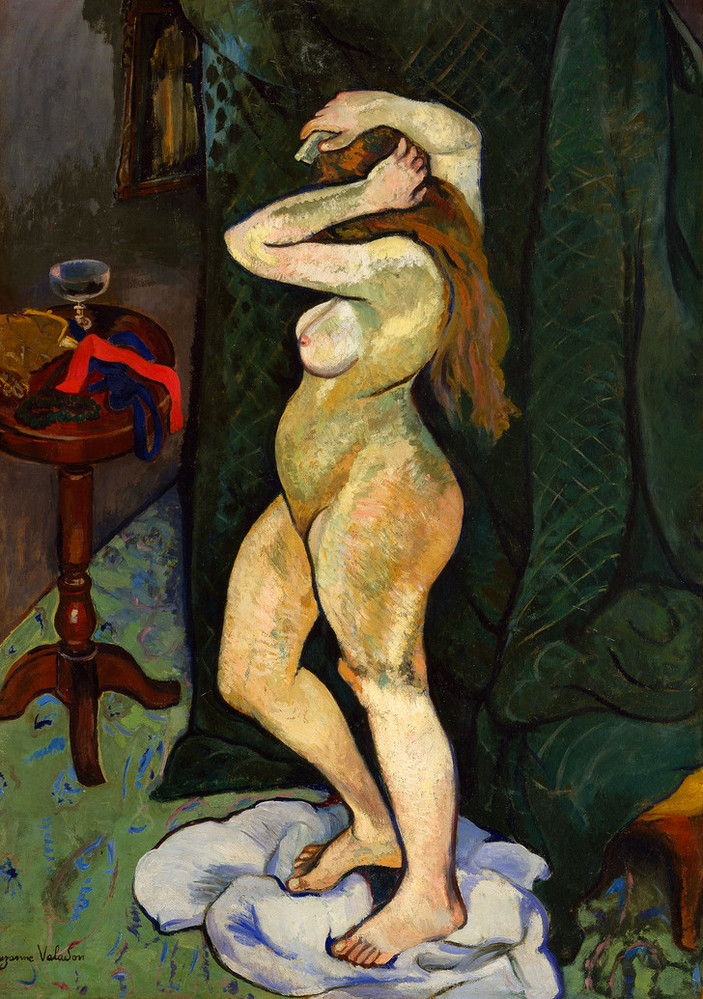 Suzanne Valadon painted female nudes throughout her career and was one of only a few women artists take up this imagery during the first half of the 20th century. Valadon's nude subjects also included self-portraits and men—both even more shocking subjects for a woman to paint. Her portrayals are un-idealized and frank depictions of the human body that do not overly eroticize the subjects or cater to the vanity of the sitter.
Nude Arranging Her Hair is characteristic of Valadon's nudes, whom she frequently portrayed in the midst of mundane, daily activities. The heavy, undulating outline of objects as well as in the unblended strokes of paint are typical of the artist's style. Unexpected colors, like green, appear in the flesh tones that echo the greens in the carpet and curtain in the background. Valadon situated her model squarely in the center of the composition where she stands upon a pile of white fabric, perhaps discarded clothing. Valadon often used white, contoured with blue, in her works as a neutral element to set off the values of the surrounding hues.
She executed this painting during World War I, and it likely depicts a woman named Gaby, who worked as a housekeeper for Valadon at the time. The artist typically used friends, family, and acquaintances as her models.