Pair of George III tea caddies
Close up of Pair of George III tea caddies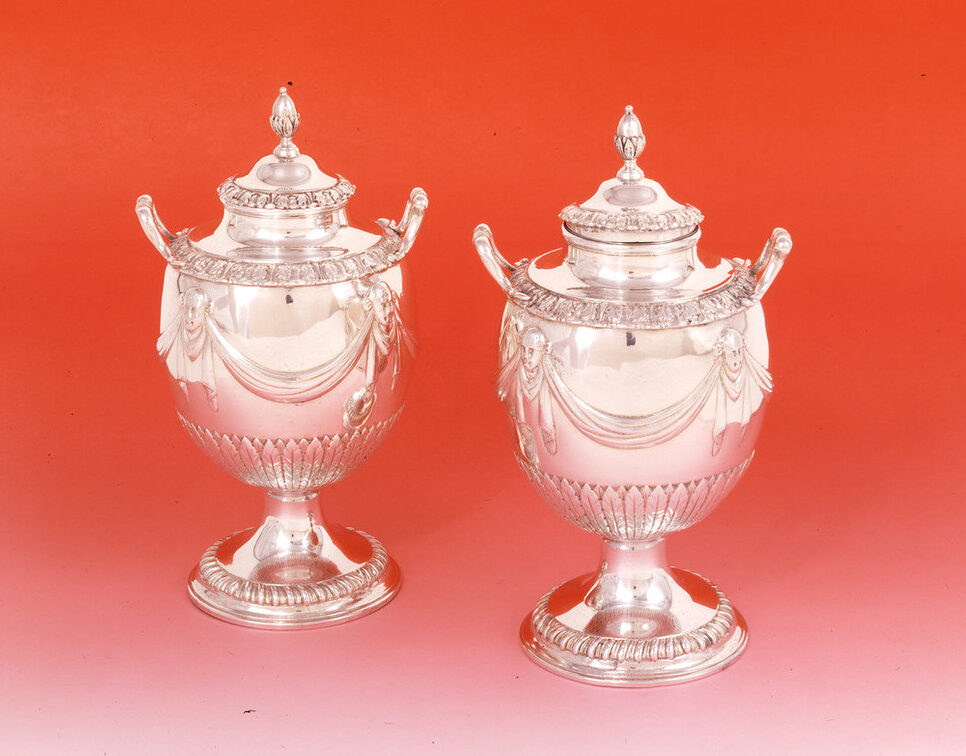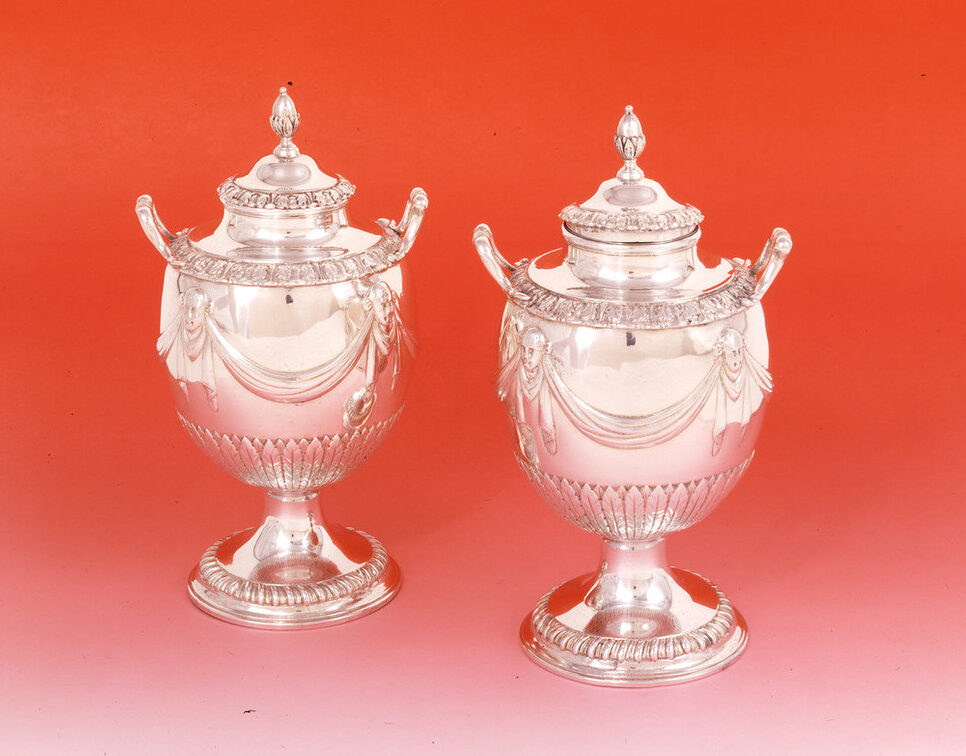 In the mid-18th century, tea was still a rare and valuable commodity in the Western world. The exotic and fashionable hot beverage inspired an array of specially designed containers and utensils, including caddies to hold dried tea leaves. Such containers were often made from silver and designed as pairs so that both black and green tea could be offered to guests.
Many silver tea caddies from the 1750s are boxlike in form and Rococo in style, demonstrating the strong French influence on mid-century English silver. Often they are further decorated with Chinoiserie (pseudo-Asian motifs) as a reference to tea's Chinese origin.
These later examples by Louisa Courtauld take the form of vases—a rare type and more difficult to execute. Instead of lavish Rococo ornamentation, Courtauld left a good deal of smooth, unbroken surface on the vessels. She used just a few decorative elements, such as drapery swags punctuated by masks and narrow bands of leaflike patterns.
The simplified design of Neoclassical-style tea caddies like these appealed to a change in patrons' taste and remained popular for decades.