Louisa Courtauld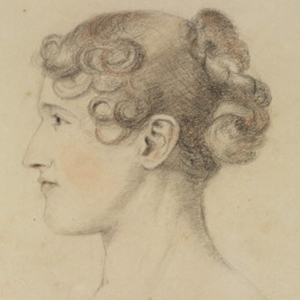 The child of a prominent French silk weaver, silversmith Louisa Ogier was born in London, and at age 20 she married Samuel Courtauld. His family, including father Augustin Courtauld, was part of an 18th-century Huguenot goldsmithing dynasty.
Louisa Courtauld and her husband ran a highly successful business and had seven children. Courtauld continued to run the firm on her own after her husband's death in 1765, carrying on the venerable family tradition of producing high-quality silver.
Her ongoing success was due in part to her ability to adapt to changing times. Although she originally established the firm's reputation with silver in the French Rococo style, she shifted production to more restrained Neoclassical designs as they came into vogue.
Courtauld later sold the business and retired to Essex. One of Courtauld's surviving sons, George, apprenticed with a silk thrower, a textile artisan who twists or spins silk and prepares it for weaving. This connection with the textile industry ultimately led to the fortune on which the Courtauld Institute of Art was founded in 1931 and the Courtaulds PLC, the international textile company was established.