Lotte Laserstein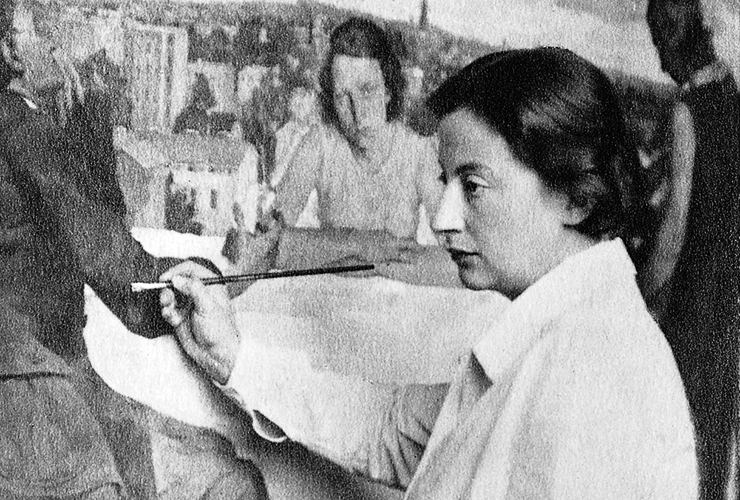 After her initial art training in a school run by one of her aunts in Berlin, Laserstein became one of the few female students at the prestigious Berlin Academy of Fine Arts. She studied there from 1919 through 1925.
Laserstein became an accomplished realist painter, winning the Academy's gold medal for her work. She soon had her own pupils, and her first solo exhibition at a Berlin gallery in 1930 garnered critical praise. To supplement her income, Laserstein took various jobs making decorative art and, most significantly, illustrating an anatomy text.
Despite her increasing success, the rise of Nazism in Germany began to affect Laserstein's life. Because her paternal grandfather had been Jewish, Laserstein's mother's apartment and many of her valuables were confiscated by the state. It became difficult for Laserstein to find artists' materials, and in 1935 she was forced to close her studio.
In 1937, Laserstein moved to Stockholm, where she remained for the rest of her life. She became a member of the Swedish Academy of Arts and developed a reputation as a popular and respected portraitist.