Philip II Receiving the News of the Loss of the Invincible Armada
Close up of Philip II Receiving the News of the Loss of the Invincible Armada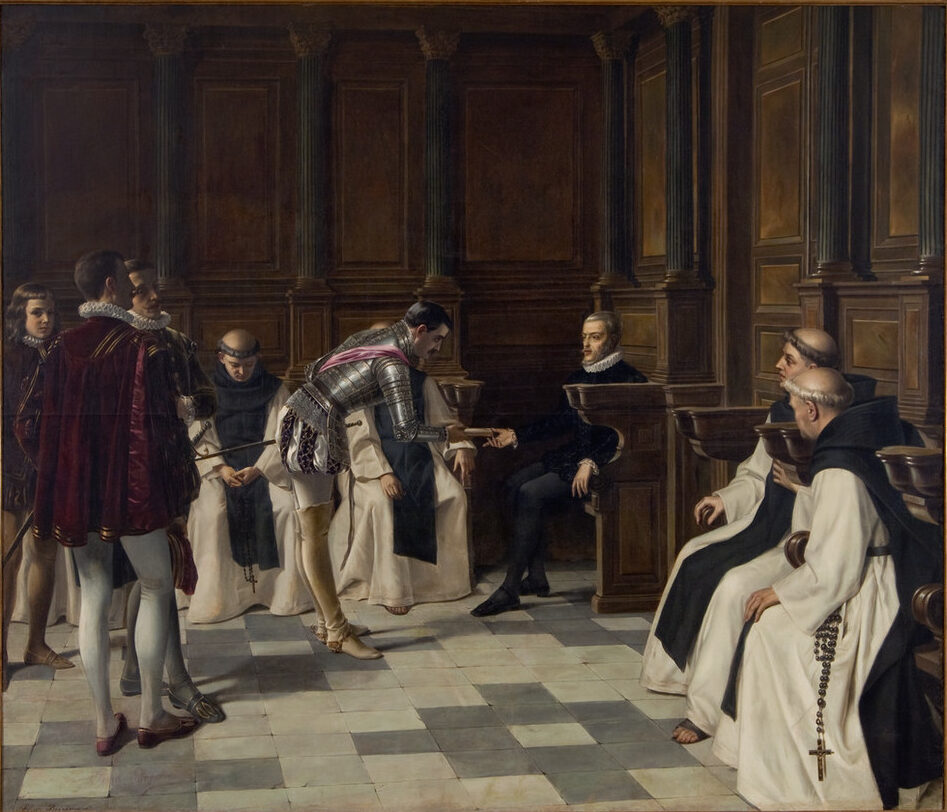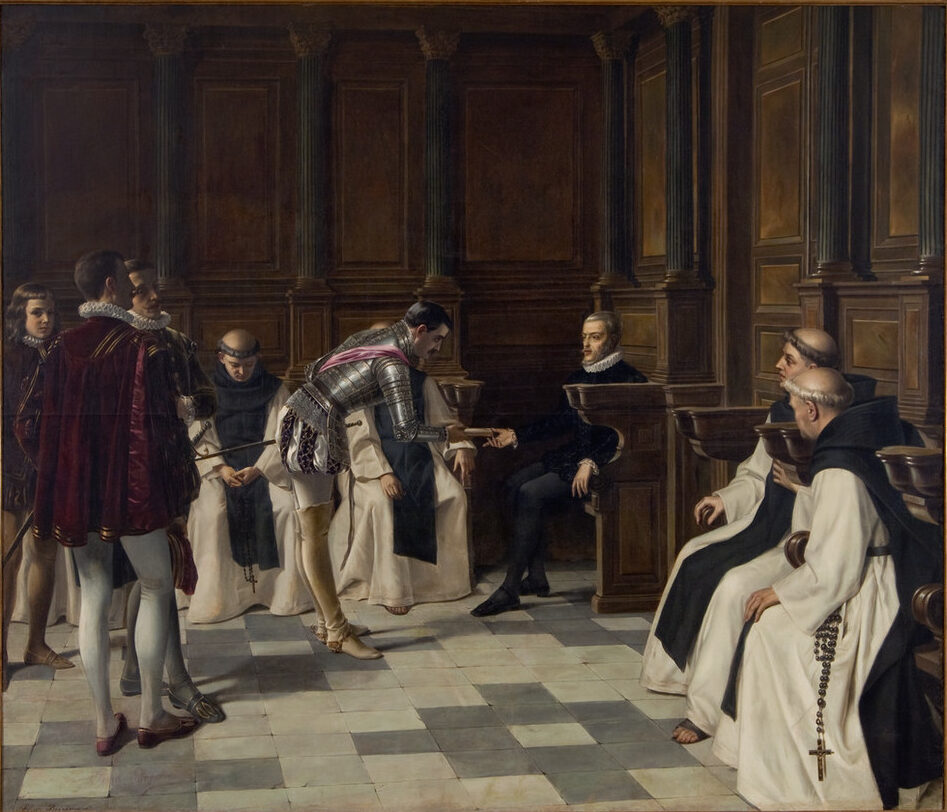 Elena Brockmann, who stood out among her female contemporaries for her skill in depicting the human figure, was born in Madrid and active between 1887 and 1896. By the time Brockmann produced the highly cinematic Philip II Receiving the News of the Loss of the Invincible Armada, such large-scale history painting was out of fashion in Europe.
Here, King Philip II of Spain learns of the defeat of his naval fleet by the British in 1588. Brockmann may have revisited this 300-year-old military failure because of its parallel to the decline of Spain's empire, evident in the painter's own time. Brockmann's composition is a statement of irony, with its extravagant style and scale mocking the military disaster and warning of the consequences of political ambition.
The painting likely signaled her career goals. She had won prizes in previous National Exhibitions, and with Philip II she may have been aiming for a first-place medal, often awarded to large-scale, virtuoso history paintings.