Portrait of a Woman with a Black Hood
Close up of Portrait of a Woman with a Black Hood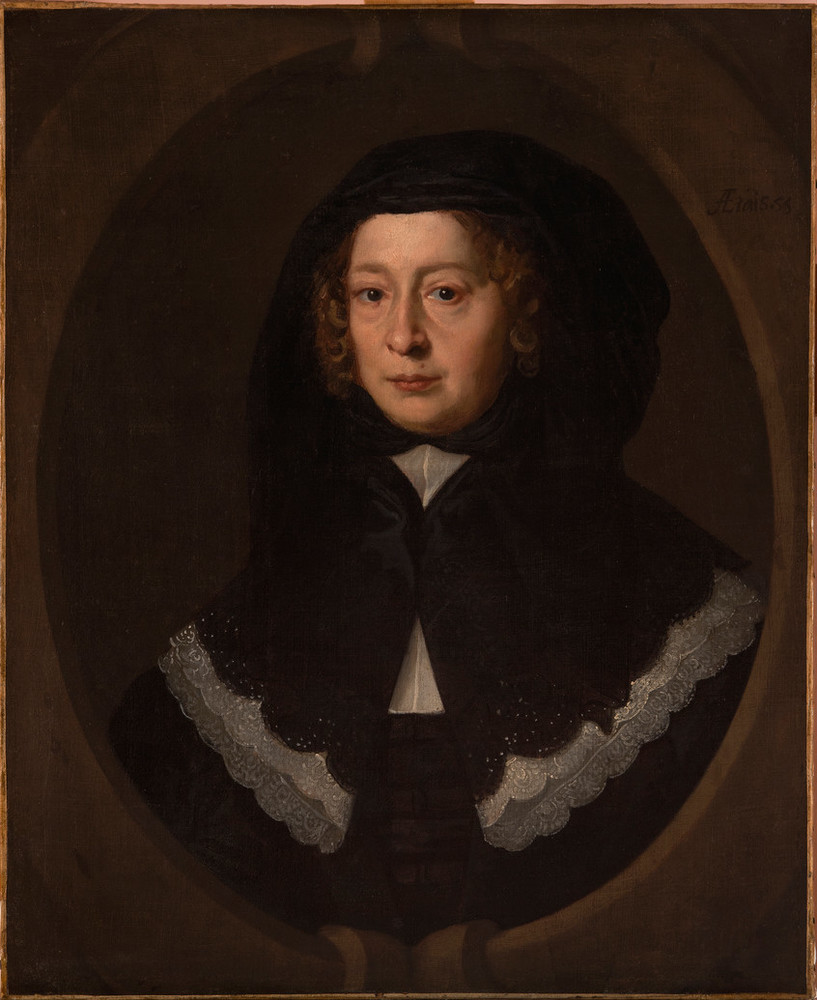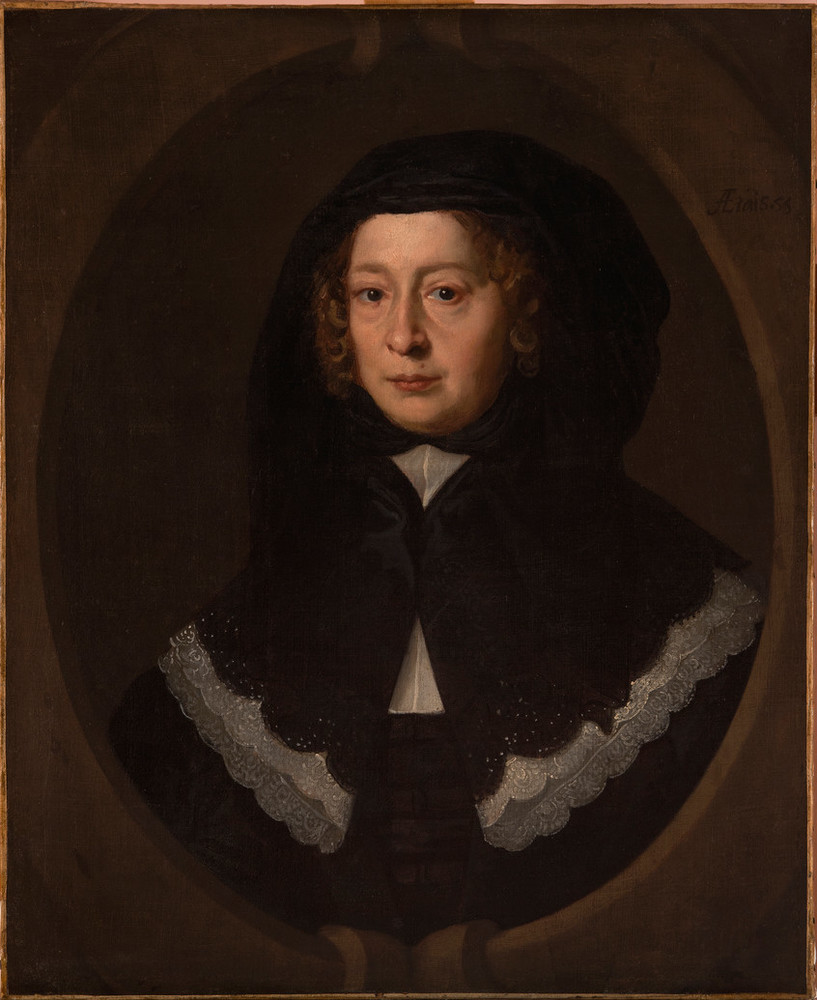 Commissions for half-length portraits, such as this one, enabled Mary Beale to earn her living, supporting her husband and children with her income.
Here, she portrays an unidentified woman surrounded by a painted oval frame that includes the sitter's age at the upper right: Ætais [sic] 55. Beale uses light and shadow to create the illusion that the painted frame is three dimensional, which gives greater depth to the image.
Dressed predominantly in black, the woman is most likely a widow. Fine white lace trims the scalloped edges of her black hood, indicating her relatively high social standing. Beale's sympathetic treatment of the woman's face illustrates her skill at flattering her sitters without unduly idealizing them.